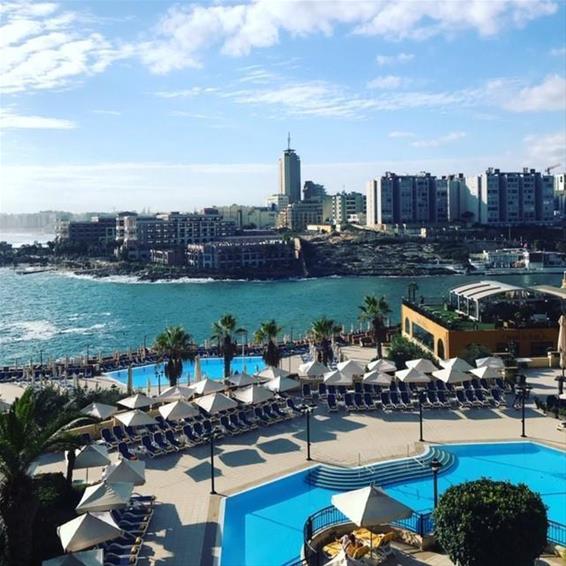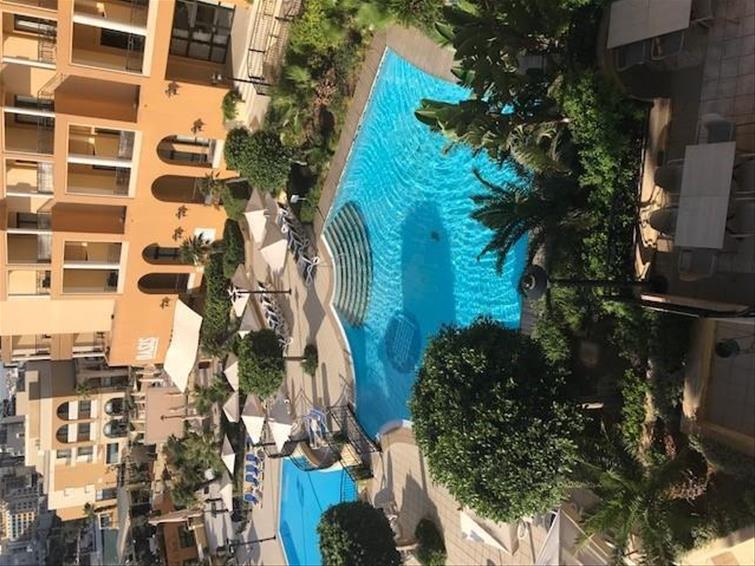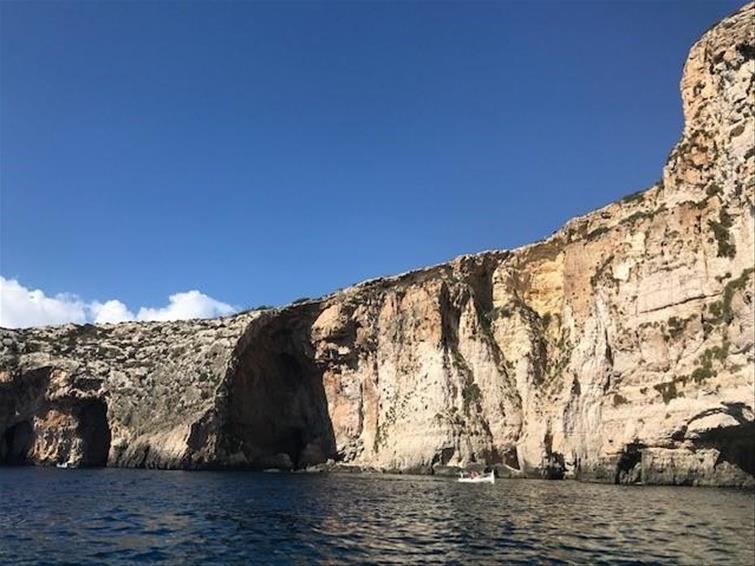 I recently spent a long weekend (4 days/3 nights) in Malta. A super quick 3-hour flight from East Midlands and we were out of the cold chill and in the wonderful all year-round warm climate of Malta. I must admit I wasn't sure what to expect, as the only people I really knew that had been to Malta were of the older generation (aka mum and dad and a few of their friends), but I was happy to make up my own mind.
Just a short 15-minute transfer from the airport to our hotel, The Corinthian, St. George, close to but far enough away from the very lively, Julian's Bay. Our hotel was positioned on top of a hill overlooking the bay and had everything you could wish for from a private spa, adult-only pool, great views, and two fine dining restaurants - Buddhamann and Caviar & Bull. With private access straight into the bay it was a perfect spot to rejuvenate and relax. I also cannot fault the hotel services, I had a couple of issues during my stay and used the hotel's WhatsApp to communicate with hotel staff and could not believe the speed of response.
**Day One**
We decided to take a day trip to the capital city of Culture for 2018, Valletta. It reminded me very much of Italy, and some of the buildings reminded me of those that can be found in Rome. There is plenty to see and do, no matter what your interest. From shopping to sipping coffee in a hidden away café you will be hard pressed not to fall in love with this beautiful place. We managed to walk around with ease, but if you prefer there are horse drawn carriages or a mini train that you can jump aboard to take a tour around the city boundaries. We also marvelled at the enormous cruise ships that docked literally in the bay - how do they float - seriously?!
**Day Two**
We went on a bus ride to The Blue Grotto - which were a series of sea caverns on the Southern Coast. Every day from sunrise until around 1pm a unique sight can be observed. Due to the cave's location combined with sunlight, they mirror beautiful shades of blue. We took a 25-minute boat trip which cost around 8 euros each and it was lovely to see the coast line and caves whilst skimming the waves.
Afterwards we moved onto the fishing village of Marsaxlokk which boasts a fresh fish local market amongst other locally produced items. It was a sweet picturesque village and a nice way to spend a few hours whilst enjoying the local wine and food.
On the Monday we decided to stay closer to home and enjoy the facilities at our hotel. If we had been staying another day I would have liked to have gone to Gozo and see the Ggantya temples which are older than the pyramids of Egypt - but I guess I must save that for the next time.
After a few laps of the pool, a treatment and some afternoon tea, it was soon time to leave and make our way back to the airport.
I have to say that we had no trouble at all during our stay, our taxi driver told us that there was very little crime and that the area was very safe, and I have to agree. They are very proud to have almost non-existent unemployment and we found everyone very helpful and pleasant.
Malta is definitely not just for the oldies. if you're stuck for an alternative place to go for some winter sun I would definitely keep Malta in mind!