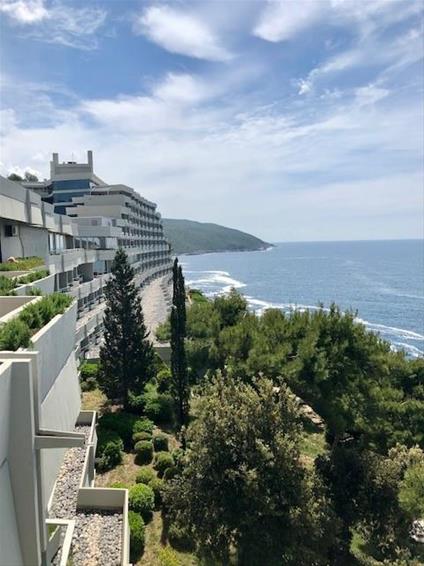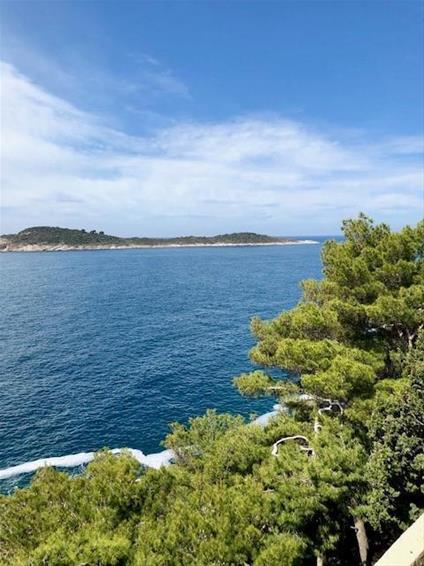 Croatia had been on my bucket list for a long time after hearing so many great reports about it from family and friends, so I decided it was time to experience it for myself with a short break to Cavtat, just outside Dubrovnik.
Just little over three hours on a plane from Belfast and a quick 15-minute transfer, we were checking into our hotel – the superb 5* Hotel Croatia. Situated in a stunning location, overlooking the Adriatic Sea on one side and the picturesque town of Cavtat on the other, the luxurious Hotel Croatia provides quality accommodation and an extensive range of facilities including a full-service spa, hairdressers, gym and their own beach bar. Service in the hotel was excellent and the staff are warm and friendly. We stayed on a bed & breakfast basis and I was impressed with the wide variety of breakfast options on offer each morning. We also treated ourselves to one of the hotel's restaurants – the steak house, where I can honestly say it was probably one of the best steaks I've had.
The old town of Cavtat dates from the 15th and 16th centuries and curves around a scenic harbour bordered by pebble beaches. Take a stroll through Cavtat's Old Town and you'll instantly love the charm of this small village. Along the coast is a mostly shaded footpath that will lead you right into Old Town, and it offers beautiful views the whole way. Discover restaurants, shops, history, cafes, swimming, snorkelling, and more.
If having a very lively party scene is important to you, Cavtat will not be a good fit. But for those traveling with family or for anyone who prefers a more quiet and relaxed destination, you will be in exactly the right place.
We spent a day exploring the old walled city of Dubrovnik, which is easy to get to from Cavtat by bus or boat. The #10 bus is the more economical method, costing about 25 Kuna (less than £3) and is a quick half hour ride. The boat will take about 45 minutes and costs 50 Kuna (about £6) one way, still a steal for a leisurely cruise along the coast. Depending on the time of year or if the weather is bad the boats may not run, so be sure to keep the bus in mind as a backup.
Dubrovnik's majestic walls must be experienced. Make a leisurely circuit past the turrets, towers and bastions which takes about an hour. From your breath-taking vantage point, gaze down at Dubrovnik's honey-coloured roofs and out across the shimmering Adriatic. The magnificent central street is lined with baroque houses and punctuated with churches, sculptures and monuments. Take a drink at Onofrio Fountain and check the time at the Clock Tower. Admire Orlando's Column and the carved Little Onofrio fountain. Pop into the Franciscan Monastery, the church of St Blaise and the Rector's Palace.
The HBO mega-hit Game of Thrones was filmed in Dubrovnik for six seasons. We took an organised tour which was led by an actual extra on the show. Visiting the filming locations evokes the magic of medieval Dubrovnik so vividly brought to life as King's Landing. We visited all the filming locations and got great commentary from our local guide who had photos that show the screenshot from the appropriate episode. We even got to hear stories and gossip from behind the scenes! A must do for all GOT fans out there.
All too quickly our four days was up, and it was time to pack our bags and head home. Croatia really is a place of jaw-dropping beauty, and I know I will return to 'The Pearl of the Adriatic' real soon.