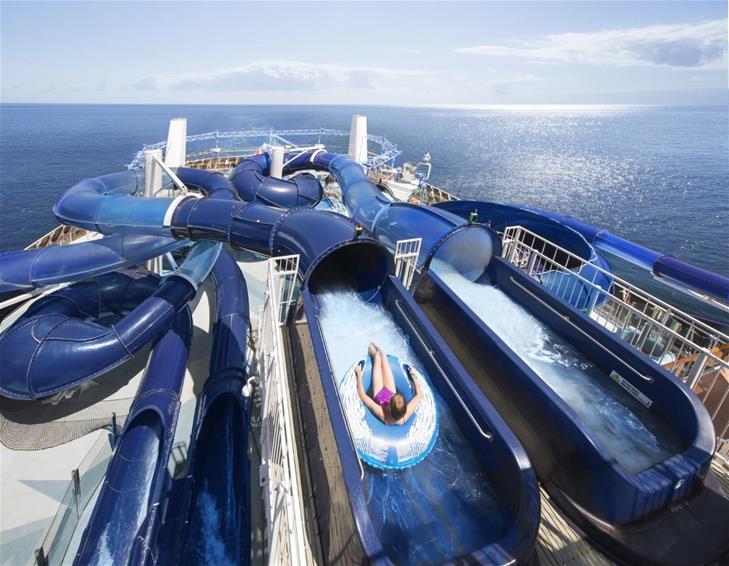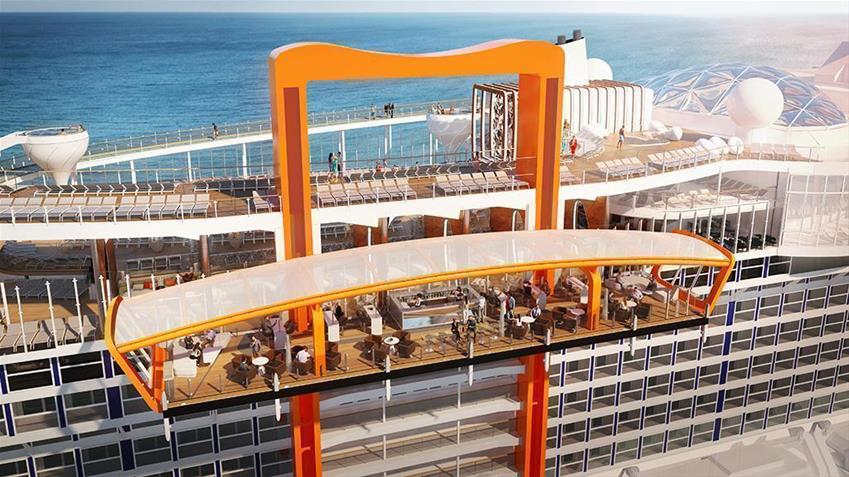 I must admit it – cruise holidays are my absolute favourite, and I think they are a great option for people with additional mobility requirements. As an accessible travel expert, I get numerous questions from my clients who are planning for their very first cruise, so I thought I would put together some of the most frequently asked questions I get, and the answers that will hopefully help you decide that a cruise is for you!
1. Will I be able to get around the ship?
In short, the good news is yes! Most larger cruise ships from the major cruise lines such as Royal Caribbean, Celebrity Cruises, P&O, Princess and MSC are wheelchair accessible. However, the degree of accessibility often varies by the age of the ship. Go on any of the recently launched ships and you're pretty much guaranteed a barrier-free holiday compared to a ship that was launched in say the 1990's. Most of the major players mentioned above have done their best to adopt their older ships, but you are likely to experience a certain degree of difficulty on these older ships.
2. Are cruise ship staterooms wheelchair accessible?
Interior, Oceanview, Balcony, Suites – nowadays you can find accessible staterooms on almost every ship. Accessible staterooms will more than likely have a wider entry and more room internally so you can manoeuvre around. Bathrooms in accessible staterooms normally will have a flat entry, as opposed to the usual step up, ideally a roll-under sink, and a roll-in shower with a fold-down bench. But do bear in mind that facilities will vary from ship to ship.
3. Can I use a power wheelchair or electric scooter on the ship
You should have no issues using your power wheelchair/scooter onboard if you are cruising on a larger cruise ship, typically with 750 + passengers. One thing to bear in mind is that at night you will have to store your chair/scooter inside your stateroom as they can never be left parked in the hallway. It's best to check with the cruise line or your accessible travel expert before booking to ensure that your mobility aid will fit in your stateroom.
4. Will I be able to get off the ship?
There should be no issues with wheelchair users disembarking at docked ports, but keep in mind that tidal conditions can affect the steepness of the gangways, but the crew is trained to help wheelchair users board and disembark at ports of call.
If your itinerary includes a 'tender only' port, this means that the ship cannot dock in the port, and passengers will need to be shuttled from the ship to the port on smaller lifeboat style vessels known as 'tender vessels'. Unfortunately, non-ambulant wheelchair users are generally not permitted to board the tender vessels. However, there are some cruise lines challenging this – most of Holland America's ships have accessible tender platforms. So does Celebrity Cruises' latest ship – Celebrity Edge.
5. Will I be able to get into the pool?
More than likely you will find a pool hoist on a ship that was built after 2010, but there are a few ships built prior to this that have had them retrofitted. Some ships will have a hoist permanently in place and some will have a mobile hoist that you will have to request only to prevent children and other passengers from playing with them or using them inappropriately.
6. Are there accessible shore excursions?
There are some accessible shore excursions available through the major cruise lines, but to be honest the options often aren't all that great, as they are normally just a 'drive around' in an adapted vehicle with one or two stops for pictures. That being said, if you book your cruise through Travel Counsellors, we can help you arrange independent shore excursions with local accessible tour companies. Private tours may cost a few pounds more, but often offer more flexibility and more options for sightseeing than something booked through the ship.
7. Will I be able to watch the live entertainment?
Absolutely. Every main theatre where the big production shows take place have designated wheelchair seating. Seating tends to be at the top of the lower level and the balcony level. Older ships may only have reserved seating at the back of the theatre. Many of the smaller lounges onboard for live music/comedy acts etc are accessible, but it can get a bit tight for space if there's a lot of people watching the show.
8. Can I rent medical equipment or mobility aids to use on my cruise?
Yes, we can take care of this, and have it delivered to the cruise port. However, please keep in mind that the availability of these items varies depending on your port of departure. Almost always you can rent a scooter or manual wheelchair, but the availability for hospital beds, hoists and other more specialised equipment may be limited.
Cruising is a great way to see the world. If you are ready to book an accessible cruise adventure, or if you have more questions about going on a cruise contact me on 02838 220025.