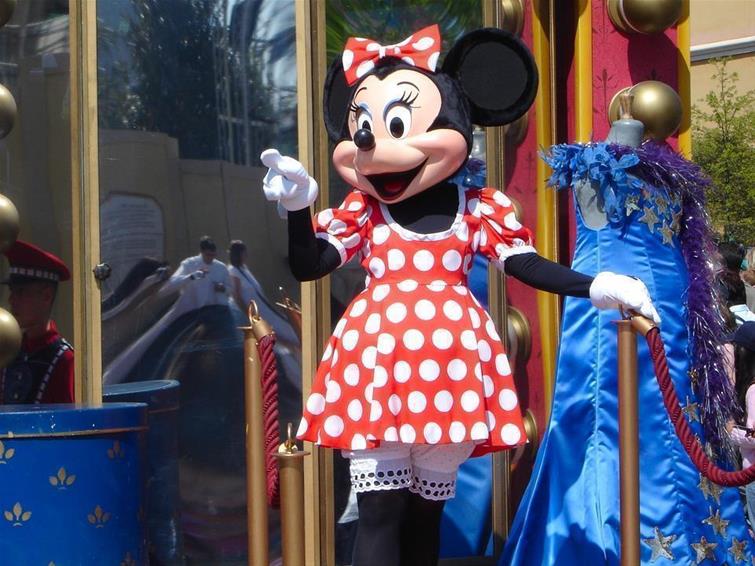 Home to some of the world's most famous theme parks, a family holiday to Orlando can be a magical, once in a lifetime experience for kids, but requires some careful planning and consideration. I must admit I absolutely love Orlando and its theme parks and have been lucky to visit them numerous times. I still get goosebumps when I stand on Main Street USA and see Cinderella's Castle!
So, here's my top tips to ensure you have a fantastic family holiday in Orlando…
Wear Comfortable Shoes
The parks in Orlando are huge! You don't realise how much actual walking you will be doing each day until you finally sit down, so invest in a good pair of walking shoes.
Plan Your Days
While you don't have to plan your days in Orlando down to the minute, it certainly helps to have a general idea of what you'll be doing day by day. Get a map of the park you are visiting and familiarise yourself to save wasting time getting lost. I recommend getting to your chosen park early, just as it opens to minimise wait times for rides plus the weather is cooler and more bearable.
Another top tip is to plan in some relaxation days – as mentioned above the parks are massive and full-on, so your feet will welcome the rest, why not visit one of Florida's beautiful beaches or just lounge around the pool?
Pick Your Parks
Ultimately, which park suits your family best depends on the age of your kids. For toddlers the best are Magic Kingdom and Universal's Islands of Adventure. Magic Kingdom has all the little one's favourites such as Mickey & Minnie Mouse, Winnie the Pooh and Peter Pan, plus all rides are suitable for all ages. Check out the 'It's a Small World' ride and you'll be humming the music for the rest of your holiday! Universal also has a special area devoted for the little ones, Seuss Landing.
If your kids are older they will love Universal's Islands of Adventure as it's home to the Wizarding World of Harry Potter, but be warned this area is predictably very busy. Disney's Hollywood Studios is another excellent park for the older kids. It's also worth visiting Downtown Disney or Universal's City walk in the evening for great shops, restaurants and street entertainers.
Consider Visiting at Night
Another top tip of mine is to consider visiting the Magic Kingdom in the evening. Spend your day doing a little bit of light shopping in the outlet malls or chilling out by your pool (which will probably be empty as everyone else is at the parks), then head off to the park for dinner and begin your evening of fun. The park won't close until 11pm, so you'll have plenty of time to get around and the queues will be much shorter, plus you'll have the added benefit of seeing the spectacular evening fireworks show.
Pack the Essentials
You will need to pack some things for your day, but make sure it's just the essentials because don't forget you will be carrying this around with you all day! Think sunscreen, a change of clothes and towels, as there's a good chance you will get wet on one the rides! But don't forget Florida has a tropical climate, so expect the odd downpour and pack rain ponchos and rain covers for your pushchair.
Manage Your Fast/Express pass
Fast/Express Passes are a virtual queuing system operated in all the Disney and Universal Parks, but to get the most from them you must plan your visit carefully. They work by giving you a window of time during which you can bypass the queue for an attraction, which is well worth it during the peak summer months. Miss your allocated time, and it's back of the queue for you!
Eating Out
A great thing about Orlando is that there is a vast array of dining choices available and that dining out relatively cheap. I recommend starting the day at a good old all-American diner such as I-Hop or Denny's and fill up for the day. In the evening time, if your planning to eat at a restaurant in Downtown Disney or Universal's city walk, make sure and reserve your table as they are extremely popular.
The idea of taking the kids to Orlando can be daunting, but it doesn't have to be. Just give me a call and I will take care of everything, making sure you and your family will have the holiday of a lifetime!