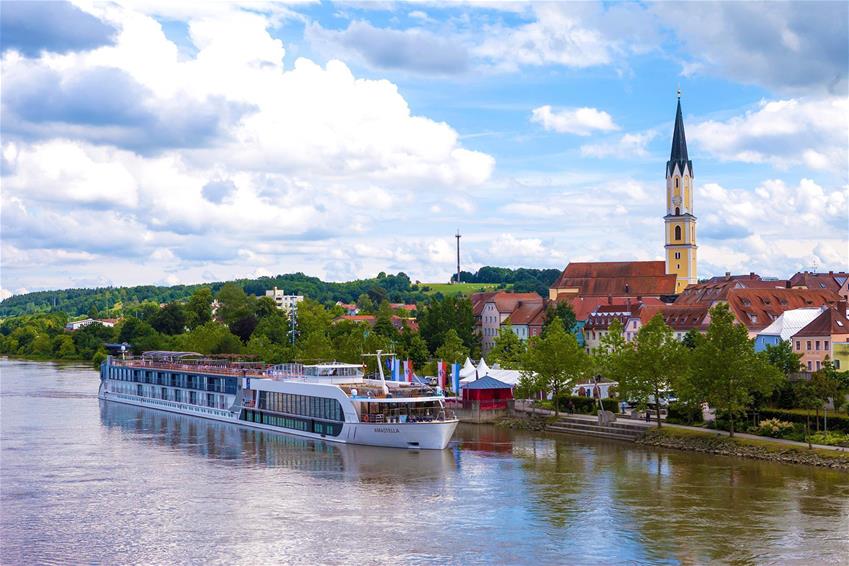 There are two very different camps when it comes to holidays. Some people want to relax and do nothing, while others want to have things to do and interesting places to visit. The difficulty comes when you're a "relaxer" and your partner is a "doer", or vice versa. The answer then, is to find a holiday that would give you both, and for me that's a European river cruise. You can soak in the sunshine on deck as you cruise down one of Europe's famous rivers, but you also get to enjoy the cultural highlights that the old European towns and cities on its banks have to offer.
Visiting four or five major European cities in a few different countries will certainly be interesting, but it really can be relaxing as well. With a river cruise, there's none of that packing and unpacking, checking in and checking out of hotels. You unpack once and that's it.
The size of these river cruise ships is also a great reason to choose them. They're big enough that you shouldn't feel any sort of motion sickness and that they can offer you some great facilities like a gym, spa and outdoor pools. But they're also small enough that they feel intimate. With most ships carrying only around 100 to 180 passengers, as one of my clients said, you actually get to know the other passengers. And with the ships having about 50 staff on board, you get fantastic and friendly service as well.
Something else that helps make it relaxing is not having to worry about money. The majority of your food and drink is paid for, as well as the excursions. I always find this reassuring. There is something about paying for things with a foreign currency that doesn't feel real, but the shock you get when get home and see your bank balance certainly is. After all, holidays are about taking your mind of things and having to think about money every time you eat is the last thing you want.
But whether you're a "relaxer" or a "doer" what I think everyone finds special about river cruises, is the magic. I always ask people what they thought of their cruise and I remember one person recently said, she thought it was "amazing seeing towns and cities pass by". Now, this might not seem like such a big deal, but having experienced this myself, I know exactly what she means.
As you slowly glide out of a famous European city as the sun sets, you realise you're seeing it in the same way as people have for hundreds of years — from the deck of a ship. And then when you wake up the next morning, you open the curtains and you're somewhere completely different. Each day is a new adventure. So, if you do like the idea of not just booking a room with a view, but a room with an ever-changing view; I can offer you advice and answer all your questions to help you find the perfect river cruise for you.