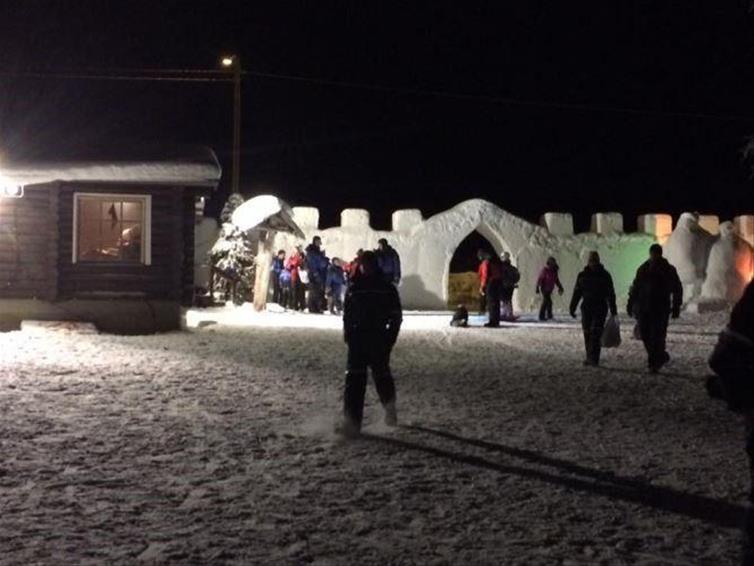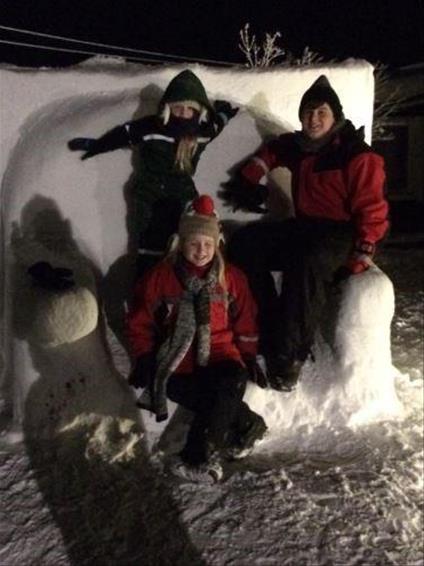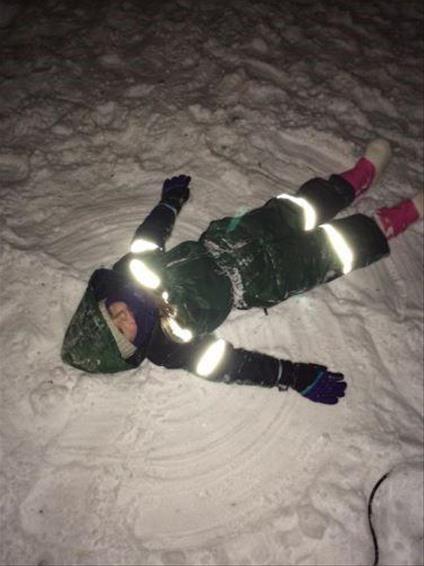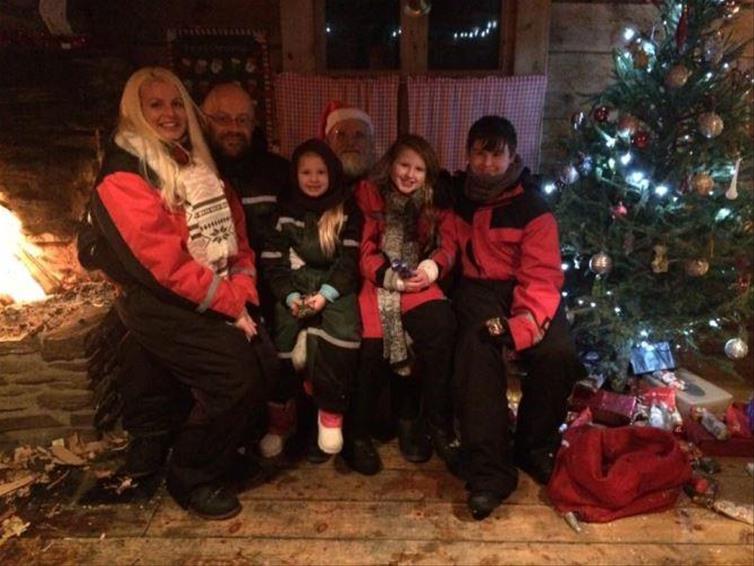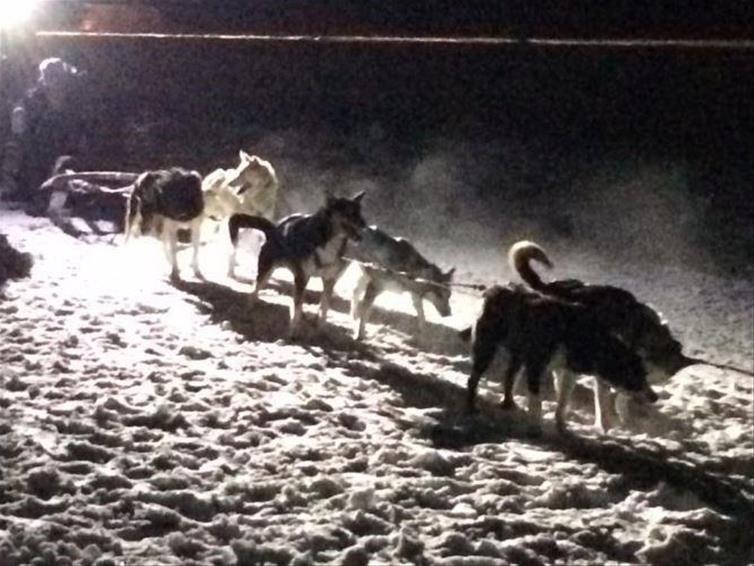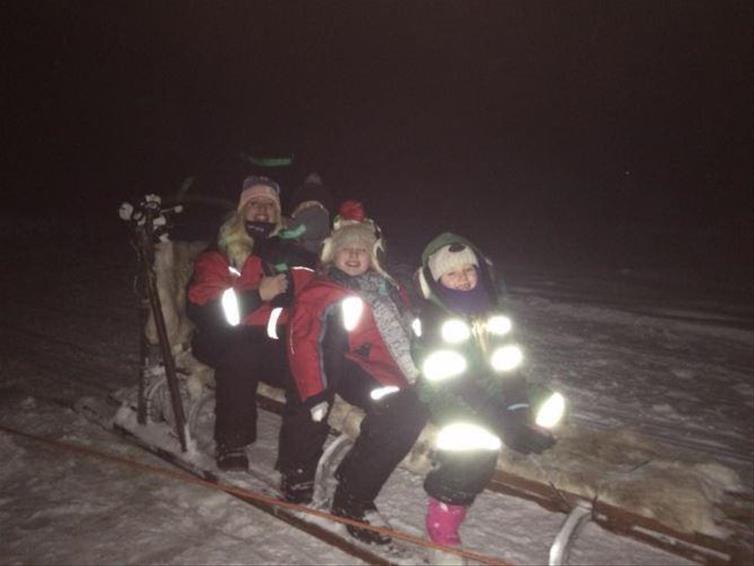 Our once in a lifetime trip to Lapland started with a very early flight from our local airport, even at the airport when we checked in everyone was in great Xmas spirits with plenty of Xmas decorations and lots of people dressed up! On board our flight we had a nice hot breakfast and everyone was really looking forward to our Santa adventure! When we arrived the scenery was breath-taking! Everywhere was covered in beautiful snow just like the pictures, all the trees and the rooftops were completely covered in snow.
We were escorted through the airport and out to our transfer buses which took us to Santa's Village. On our journey the views were amazing and as Lapland has limited hours of sunshine a day, we fully made the most of taking in everything we saw.
As soon as we arrived there was plenty of hot food waiting for us at the village, before being taken to get changed into our thermal suits and snow boots, which they provided for us all.
Santa's Villa was totally magical, there was everything there we could wish for. Log cabins, fire pits where you could get warm, snow covered statues and huge chairs (which the kids loved sitting on!)
It was all lit up with fairy lights. As the sun was starting to set around 1pm this made the village come to life and even more magical! At the snow filled village we had fun making snow angels with the children, which turned into snowball fights. We also made snowmen and had a ride on the reindeer sleigh. We used the sledges up and down the hills and really enjoyed our time together as a family.
Then the best part - the hunt to find Santa's House! We were taken by snowmobile into the forest where Santa's log cabin is hidden, as soon as we arrived Santa's elf greeted us and were taken inside and introduced to Santa himself!
Inside Santa's house was really magical with a log fire burning, lots of presents and letters which made it feel really cosy. He talked to us all about our journey and where we came from and the most important part, what would the children like for Xmas! He also gave them a special gift to thank them for visiting him at his house. The children were totally overwhelmed and it was a very emotional moment, which I will always cherish.
As we made our way back to the village we stopped at the edge of a frozen lake which was where you were able to have a drive of the snowmobiles (as long as you held a driving licence). You were able to drive out to the other side of the lake in a group which was a great experience. This is certainly something I have never driven before and I did get the hang of it in the end, after many funny moments starting and stopping!
On our way back we stopped at the Husky track, where the trainer explained to us all about the dogs and how they train them. I was really surprised to find out that the Huskies you normally think about, the big white fluffy dogs are actually Canadian Huskies and the European ones are much smaller, however it certainly didn't make them any slower!
We were offered to ride on the bench sleigh they were pulling and it was so fast! This was one of the highlights of the trip. We thoroughly enjoyed zooming around on the frozen lake with the dogs which was a totally amazing experience.
Back at Santa's Village we stopped at the Frozen Bar for one of their famous hot chocolates, which warmed us up and after having some snack we were ready for another play in the snow!
When it was time to go home the guides took us back to the airport for our flight home and we enjoyed a hot dinner before landing late in the evening after a truly wonderful day.
I really do recommend that you have this experience with your family at least once, no matter how old you and your family are, there is certainly something for every age group and it is not all about Santa. We had grown up children with us and they had just as much fun as the young ones, and getting to meet Santa was a truly magical for them! If I can help you plan your family's trip let me know!