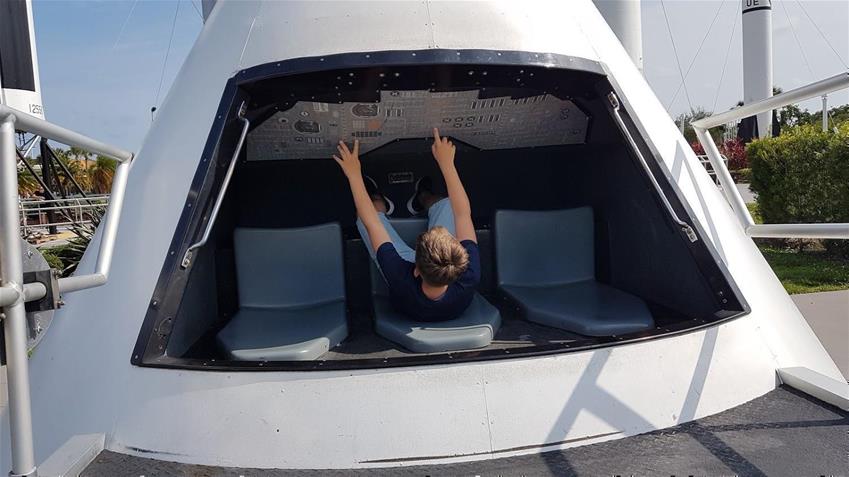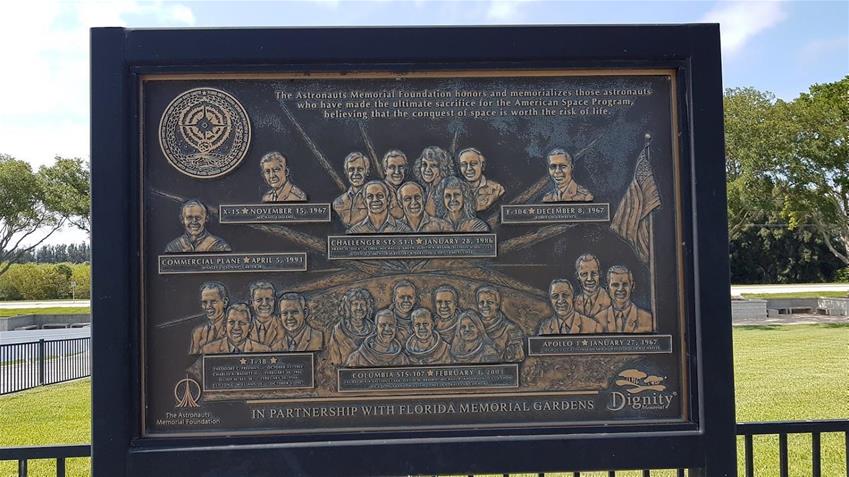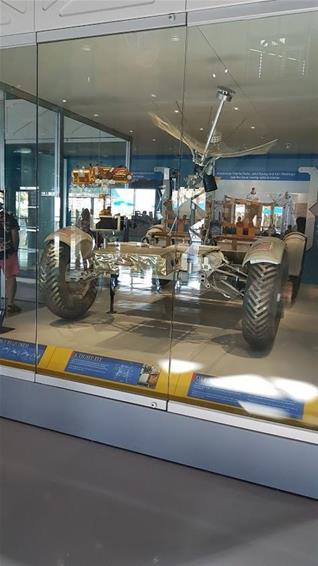 Have your kids ever dreamed of becoming astronauts? Are you curious to see space shuttles and rockets up close? If so, then Kennedy Space Centre is an absolute must on any visit to Florida.
The main Kennedy Space Centre Visitor Centre is a massive, sprawling area, almost resembling a theme park in places. Your mission starts here... the Space Centre is organised into Mission Zones where attractions and tours are grouped in order from first to present. From the dawn of space exploration to current and ongoing missions, you can get an up-close, hands-on feel for the story of humans in space. Fuel your quest for inspiration right here.
The main attractions are Heroes and Legends, Behind the gates, Race to the moon, Shuttle: A spaceship like no other and NASA now + next.
In advance we decided to visit on the day that a real live astronaut would be giving talks, plus a chance to meet them, photos, autographs and even lunch! My son is a massive science geek so this was a no brainer.
We were extremely lucky to be visiting on the day Anna Fisher was the resident astronaut. A truly remarkable, inspiring lady who would make you believe you are capable of following your dreams and achieving a 100% success rate. Dr. Anna Fisher was selected as an astronaut by NASA in January 1978 as one of the first six female astronauts. When her husband was selected by NASA in 1980, they became the first married couple ever to be employed by them and in 1984 she became the first mother to travel in space.
Following lunch was the bus tour - access to the restricted zones, vehicle assembly building, launch complex 39 plus all the bits in-between, ending in a tour of the Apollo vs Saturn Centre where space comes to life. You truly cannot comprehend the immense scale of the complex until you visit it yourself. When you first enter, you view a short multimedia presentation about JFK's goal of putting a man on the moon. From there, you enter a viewing area overlooking the control centre for the Apollo 8 mission and saw what it was like to manage the mission here on land.
You can easily spend at least an hour at the Apollo/Saturn V centre, taking in the show, touching a moon rock, and examining the Saturn rocket. Once you take the bus back to the visitor centre you can fill your time with some of the other exhibits.
A walk around the Astronaut Memorial brings home that no matter how exciting and scientifically advanced the NASA programme is, space travel is a dangerous and courageous vocation. I have to say it brought a tear to my eye and a lump in my throat to think that these astronauts laid down their lives, although doing something they had an extreme passion for, all in the name of innovation and exploration.
If you are thinking of taking kids young and old alike to Kennedy Space Centre for a day trip, I say DO IT!