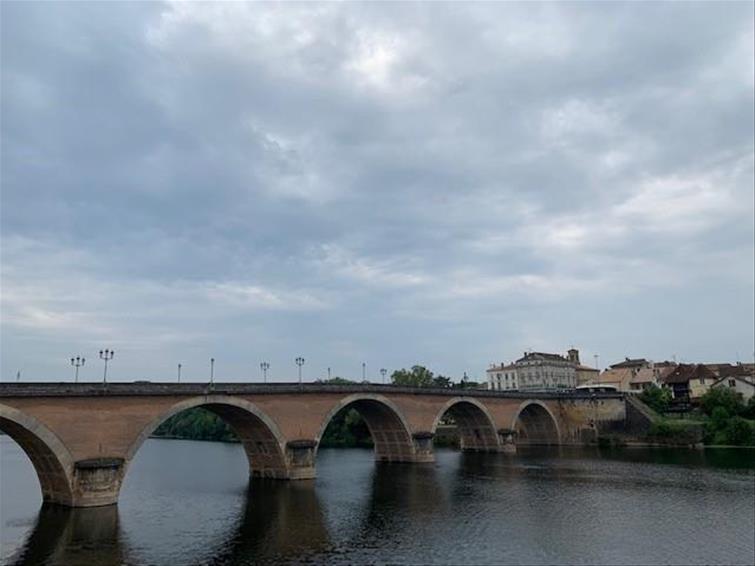 Part 2 – The Dordogne
We stayed and have done for the past 3 years in a small town called Pomport which is roughly 13km from Bergerac. It is perfect for us as it is in the middle of nowhere, the only thing there is the campsite and a vineyard just up the road. The nearest shop/restaurant is 3km up the road in a town called Sigoules, small supermarket, Pharmacy and a restaurant are here and good for the essentials!
We absolutely love Bergerac, there is so much to see and do, the Cathedral (Eglise Notre Dame) is breath-taking and stunning (the pictures don't do it justice). The majority of the small shops in Bergerac are closed on a Sunday and a Monday so be aware if you are visiting on these days.
We are a family that love their coffees and Bergerac has the perfect coffee shop in the centre called French Coffee Company. We are a fairly fussy family when it comes to milk, they do amazing dairy alternative drinks (see the pictures).
There are outdoor markets throughout the week in different parts of Bergerac but tend to be in the car parks. With the car parks, there are 2 main ones, one is by the Cathedral and one is at the top of the main shopping street opposite a cinema!
If you are visiting Bergerac then you must go on Le Petit Train, this little land train takes you all around Bergerac and is the perfect way to see the town (takes roughly 30 mins). It is 8 Euros for adults and 5 Euros for children under 10. There is the pickup and drop off at the same place just opposite the river.
Our second favourite place in this region is the stunning Chateau De Monbazillac and oh my how incredible it is and the grounds that go with it! It is roughly a 15-minute drive from Pomport, there is a large car park and a shop on site which sells not only the sweet Monbazillac wine but also other local alcoholic delights (and souvenirs like magnets and wine glasses).
As you walk past the shop at the front of the entrance you have a long path and either side are vineyards, this then leads to the Chateau. Walking around the Chateau you have the stunning views all around and look out across the Dordogne valley towards Bergerac.
On the way back to Pomport from Monbazillac there is another shop on the main road called Cave De Monbazillac, this sells mainly the same as the one up by the Chateau but is slightly easier to reach!
If you are ever in this region then a visit is a must if the weather is dry/sunny! The Chateau and shop is open until 7:30pm in the months of July & August.