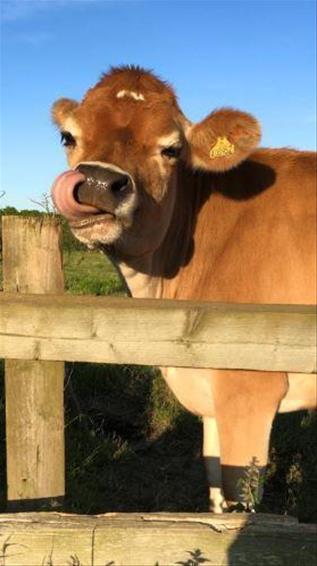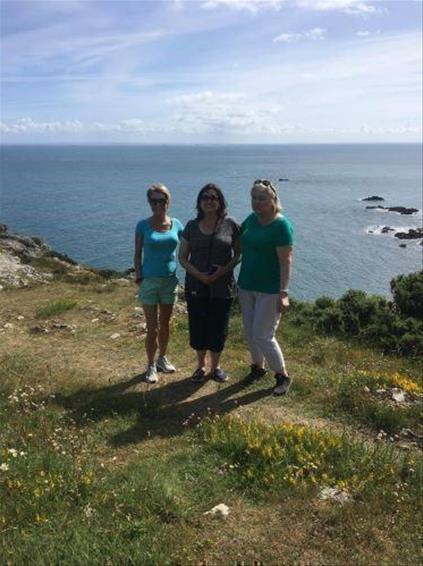 I have a long history of being in love with Jersey. My beautiful aunts, uncles and cousins live there and I have been visiting since I was a teenager.
I visited in early June and the weather was lovely - just a bit warmer than the UK. Jersey is part of a group of islands in the English Channel and is only 19 miles from the French coast. There are regular low cost flights to Jersey taking around an hour and you can also travel by ferry too.
It feels very French as the road signs are in French, but everyone speaks English. You can use English money too! It's easy to drive too, as they drive on the left - but 40mph is the maximum speed! If you prefer to walk then there are lovely cliff top walks. I went on a lovely walk with Riley the dog and walked from Bonne Nuit bay to Bouley Bay. The views were spectacular and I met a Jersey cow too!
After such a long hike, it was great to get down to the beach and be rewarded with fresh crab sandwiches from Mad Marys beach café! Yummy!
Jersey has accommodation to suit every budget – campsites, self-catering apartments, guest houses and luxury hotels. The island is great for families, and people of all ages.
There are lots of flat promenades you can walk along too.
If you like to keep busy Jersey has lots to see – two castles, underground bunkers from the WW2 occupation and the very famous Gerald Durrell zoo.
So, if you like the sound of Jersey why not give me a call and let me arrange your own special trip to this magical island.