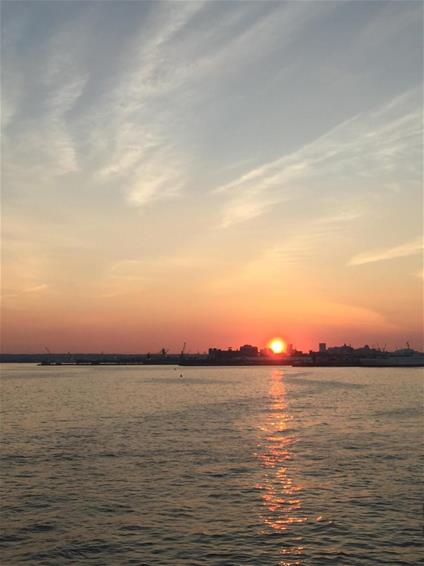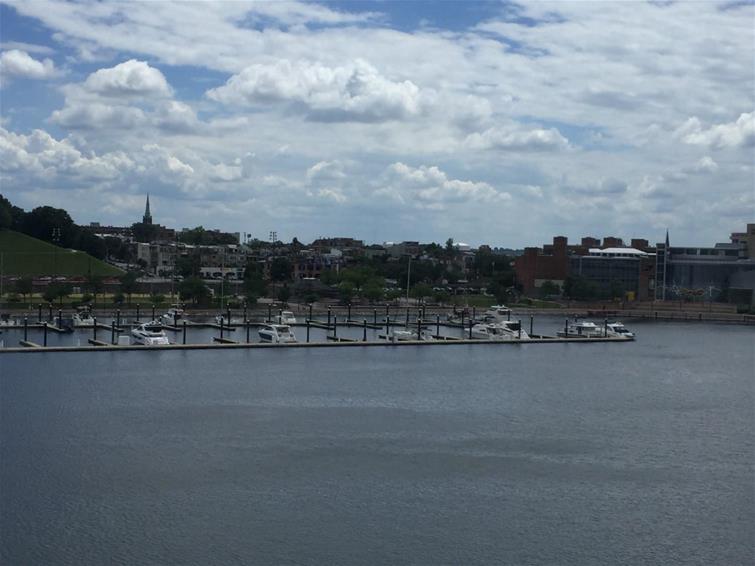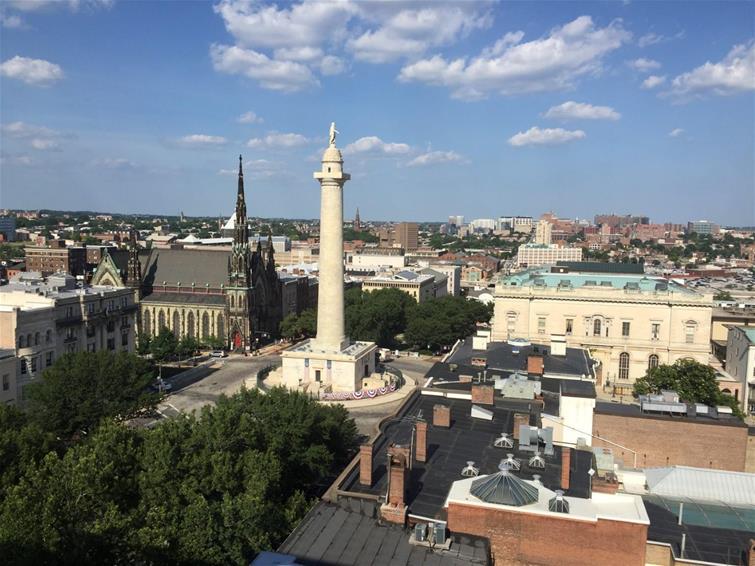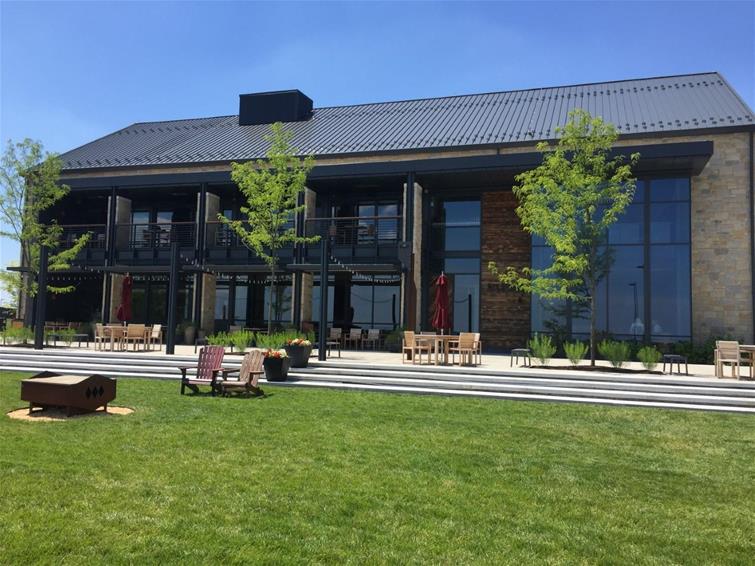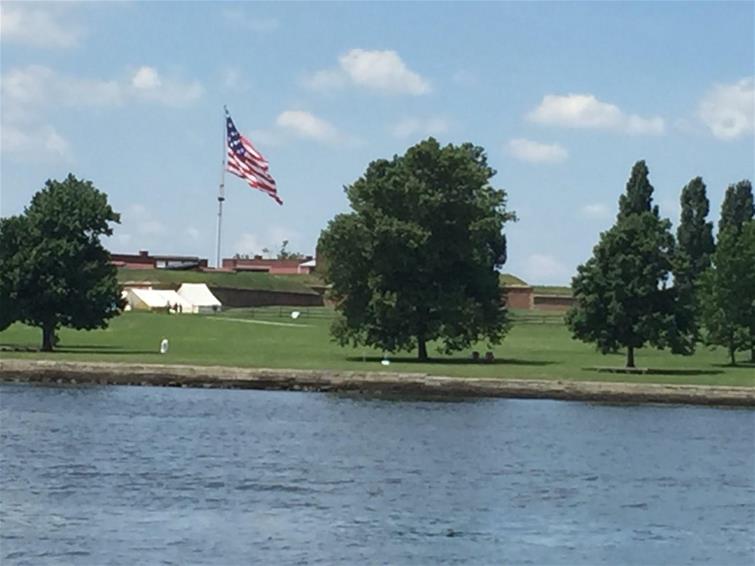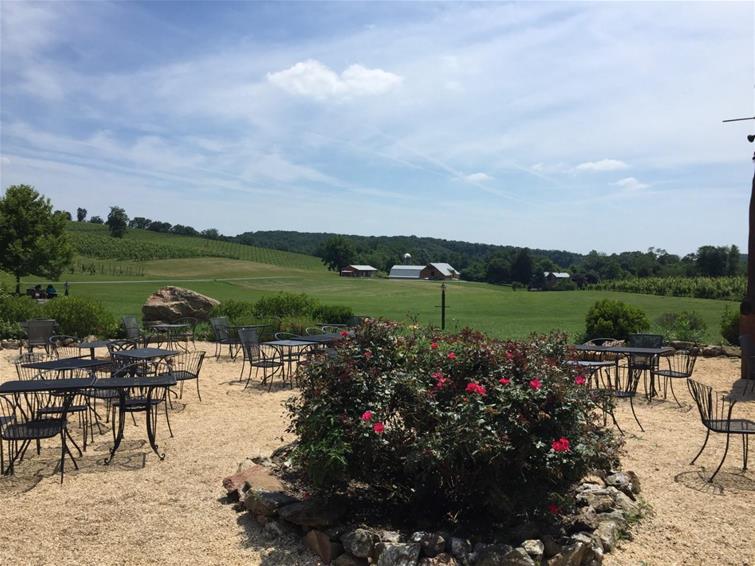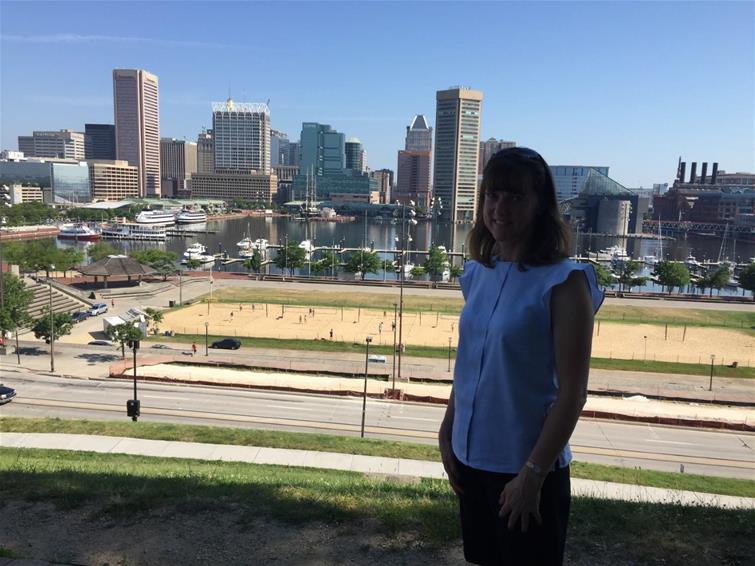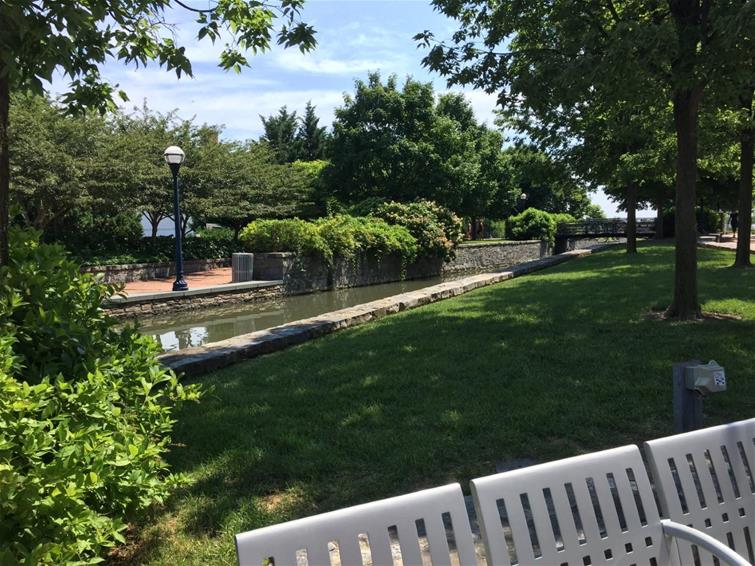 After a very comfortable flight in Business Class we arrived in Baltimore, where we were met by our host and taken to our hotel, The Lord Baltimore. This is an historic hotel in the downtown area. The rooms are spacious, with a good-sized bathroom, plenty of storage space and very comfortable beds! After a quick change we headed up to its Sky Bar on the top of the building for a cheeky cocktail and a delicious snack whilst admiring the views of the city.
Next morning, we were taken for breakfast at Iron Rooster. Wow - there was so much choice and it was delicious! Next stop was the American Visionary Art Museum where we were taken on a tour by one of its founders. I am not a big fan of art, but this was amazing and most definitely worth a visit. We enjoyed a 'light' lunch at Encantada, the restaurant at the museum. After lunch we were taken on a guided tour of the National Aquarium, where there is such a lot to observe and learn about, very educational but also fun. We then headed off to Top of the World Observation Level on the 27th floor of the World Trade Centre. There are 360-degree breath-taking views of Baltimore's skyline, the harbour and beyond. There is plenty of historical information provided as well as very moving memorials to those residents of Baltimore that lost their lives in 9/11. Next it was a quick refresh and change at our hotel before being spoilt at Bygone, a stylish bar at the top of the Four Seasons Hotel with fabulous views over the harbour. We were given the most delicious seafood platters to enjoy whilst sipping our cocktails. We were then whisked off to a beautiful restaurant called Tagliata. The food and service here was exemplary.
The following morning breakfast was at Miss Shirley's, yet another tasty meal was had by us all. After breakfast we were lucky enough to be shown around a few hotels in the city all of which were beautiful in their own way, but very different. The Kimpton Hotel Monaco is incredibly sophisticated and stylish. The Sagamore Pendry is on the historic recreation pier right on the harbour front. It is rich in history and character and the quality is fabulous. We then took a water taxi directly from Sagamore Pendry on a relaxing trip across the harbour to our next stop which was Rye Street Tavern where we were treated, yet again to another 'light lunch' with beautiful views over the harbour.
After lunch we were given a tour of the Sagamore Spirit Distillery, which is next door and had a sneaky taste of some whiskeys. It was then time to head back to our hotel to change before heading to Hotel Revival for a look round and a cocktail in their rooftop bar. Hotel Revival was formerly a mansion which has been converted into a boutique hotel but has kept the feel of a mansion. It had a very different feel and vibe to the other hotels we had visited, but equally as beautiful. It would probably be very appealing to younger travellers. We were again spoilt with some canapes and cocktails at their roof top bar, with beautiful views of Washington monument and the surrounding area. We were then taken on a dinner cruise. This was fantastic, great food and atmosphere whilst cruising in the harbour and watching the sunset.
On our final day we had breakfast at our hotel, which was delicious and then took a short drive to walk up Federal Hill to admire the beautiful views of the harbour. We then took a drive out into the countryside to Frederick, a pretty town with lots of history and a beautiful creek which we took a walk along en route to lunch at the Wine Kitchen. Yet again the food was amazing. Last stop after a drive through some beautiful countryside was some wine tasting at Black Ankle Vineyards. It was then time to head to Dulles Airport for our flight home.
Baltimore is a beautiful city, with amazing hospitality. I would certainly recommend visiting and would love to return one day to explore some more.