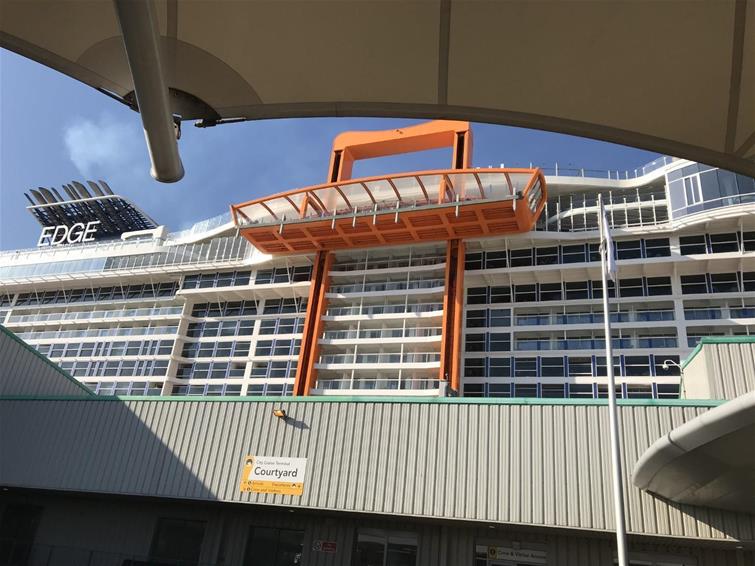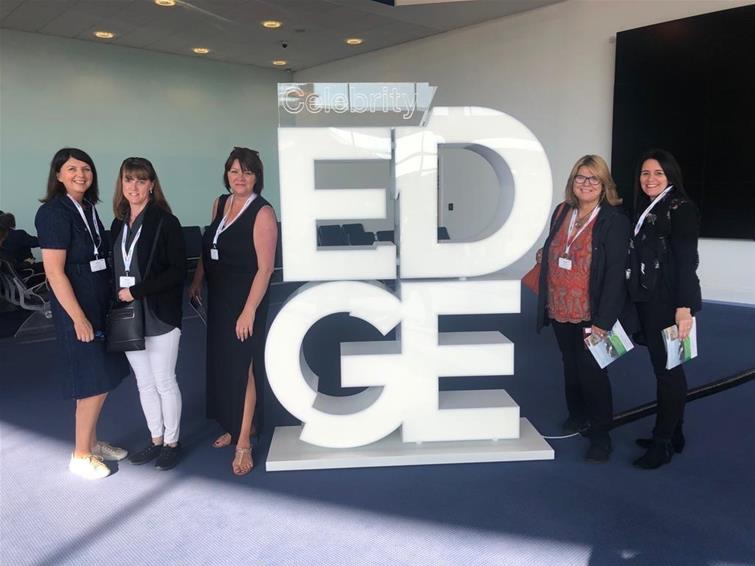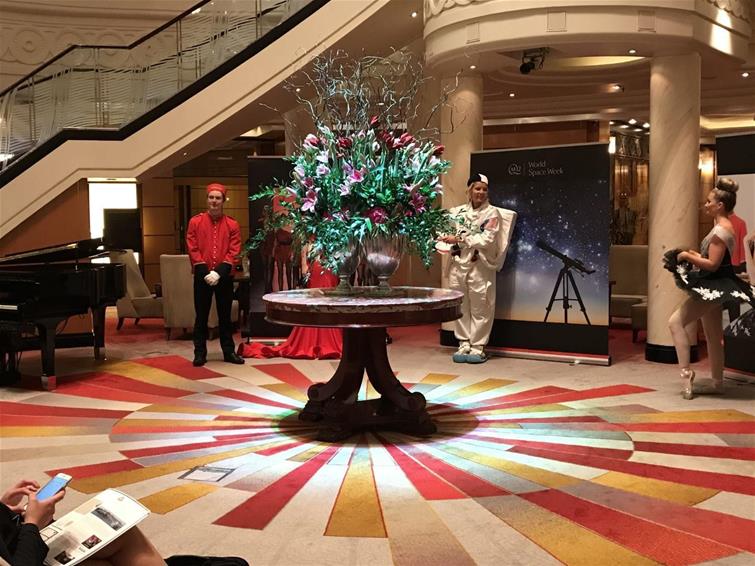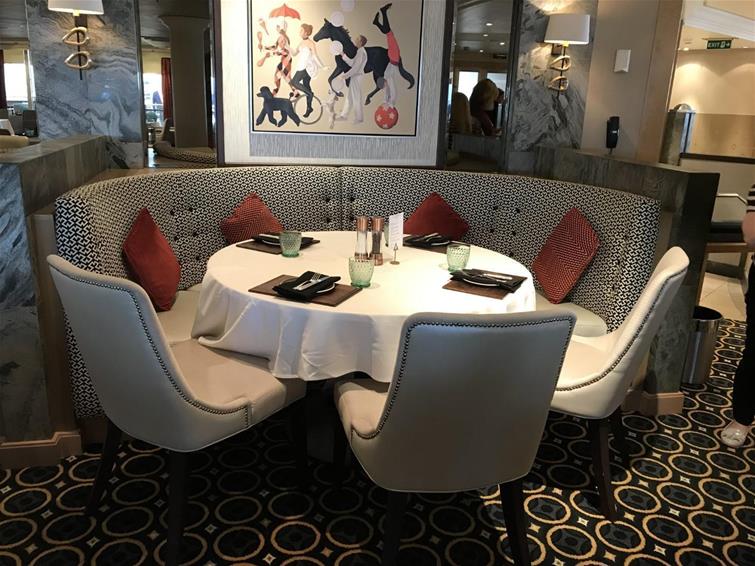 For me, the excitement and anticipation of the new Celebrity Cruises ship 'Edge' at the Travel Counsellors annual conference back in November 2018. Despite being launched around the same time, it wasn't until May that she reached the UK – six months later - and I was one of the lucky ones to get the chance to go on-board to have a look round.
It was an early pick up on the Wednesday morning to get us to the cruise terminal in Southampton to board Edge, but it was most definitely worth it. She is a beautiful ship, different to any other ship I have been on. The colour schemes are very calming and everywhere feels very spacious. We were given a tour of the ship including a visit to the unique 'Magic Carpet', treated to a section of one of their shows in the theatre, which was excellent and experienced a delicious lunch in one of the restaurants. This ship really is amazing.
In the afternoon, we had the trade fair, which gives us an opportunity to visit lots of our cruise suppliers to learn about any new ships, itineraries etc which is really is very useful as there is always something new going on in the cruise industry. In the evening, we attended a river cruise event, again lots of opportunities to meet River Cruise companies to find out all that is happening in the river cruise sector.
Not quite such an early start on Thursday, but nevertheless a busy day ahead. Regent Seven Seas cruises were hosting our coach pick up from our hotel to take us to Portsmouth for the main conference day. On boarding our coaches, we were all given a little event ticket with a number on, and we had absolutely no idea what it was for. We were sitting quietly waiting for the coach to fill up ready to leave for Portsmouth when our hosts asked if everyone had a ticket. They then gave a number out and said that whoever had that number on their ticket needed to get off the coach and go with them. Amazingly, it was my number! And even more amazingly, my transport to Portsmouth was not a coach but a stunning white Rolls Royce courtesy of Regent Seven Seas Cruises. I couldn't believe that I had actually won. I was served champagne and chauffeur driven to Portsmouth – not a bad start to the day!
During the conference, we had numerous updates from different cruise lines, one of which was from Virgin Voyages about their venture into the cruise industry. Part way through the session we had an unbelievable surprise guest walk through the auditorium to the stage – Sir Richard Branson himself, to tell us all about Virgin Voyages!
In the evening, we attended the Gala Dinner at the Southampton Guildhall, a fun evening for us all.
Friday morning, we were taken to board the Cunard ship Queen Mary 2, the grandest ocean liner ever built. She is the only passenger ship operating as an ocean liner. Our welcome at the cruise terminal by the Cunard staff was fabulous, we were really spoilt. Once on board we were able to do a self-guided tour. She has a spacious interior, soaring columns and sweeping staircases, she embodies the essence of luxury but makes you feel at home. There are luxurious staterooms, impressive bars and restaurants and offers great entertainment, some of which we were treated to, during the closing of our conference which took part in the stunning Royal Court theatre. This also has the only Planetarium at Sea! The highlight for me was the beautiful Queen's room, the largest ballroom at sea. I was very honoured to be given the opportunity dance there during our tour.
Our conference ended with an exceptional lunch in one of the main restaurants, the food and service were outstanding.
It is invaluable attending these events and ships as nothing beats first-hand knowledge and experience.