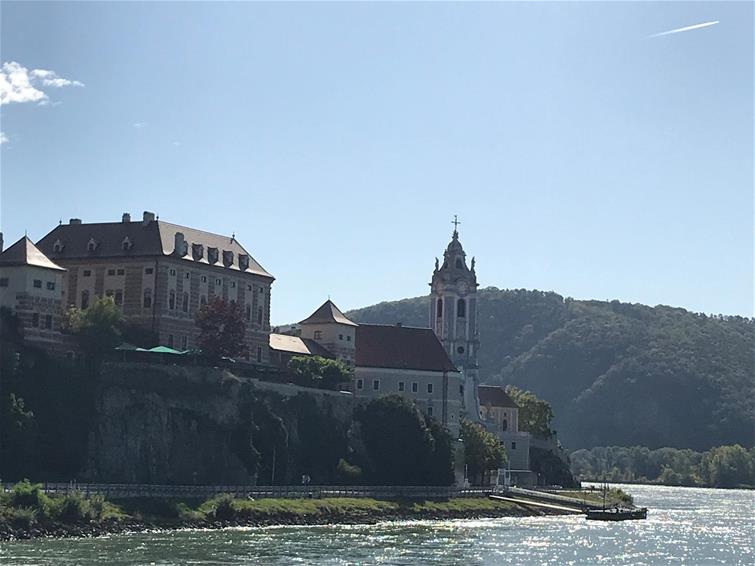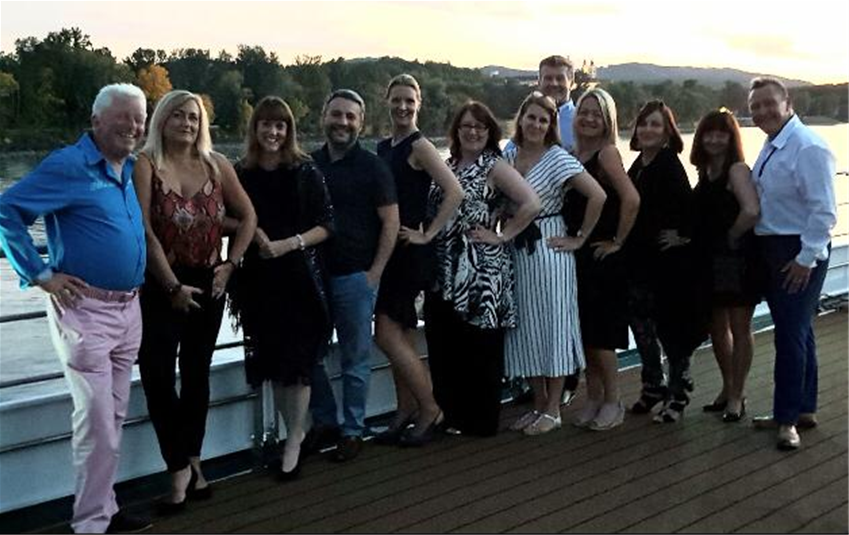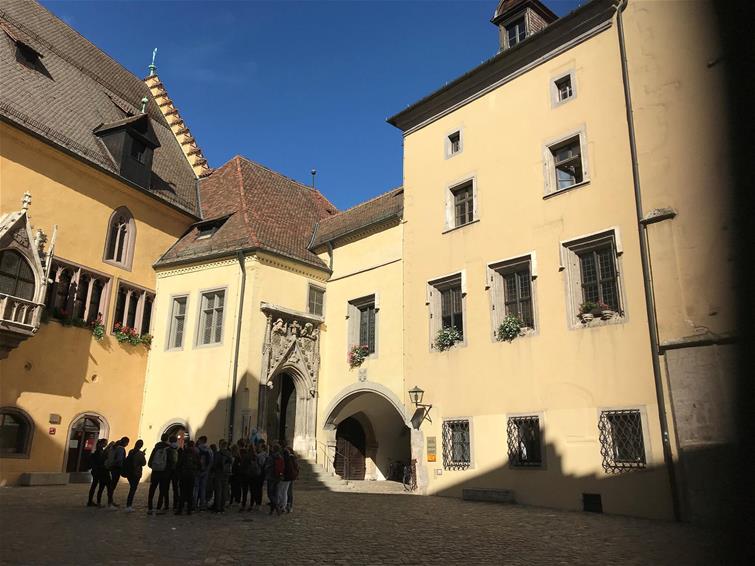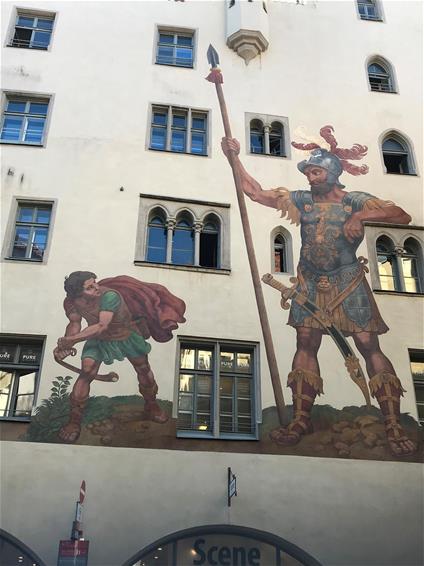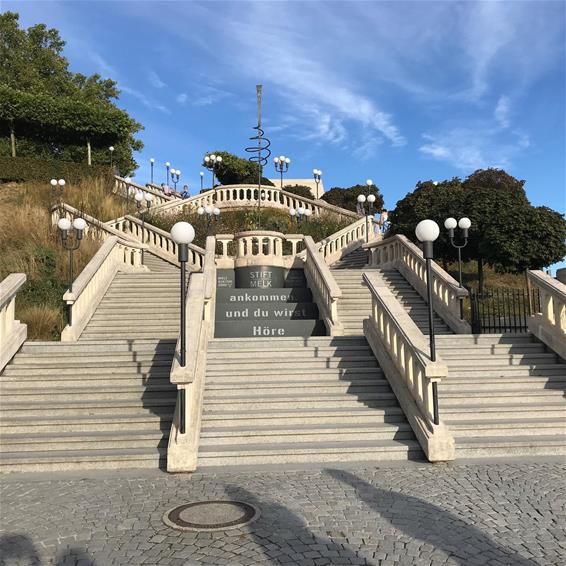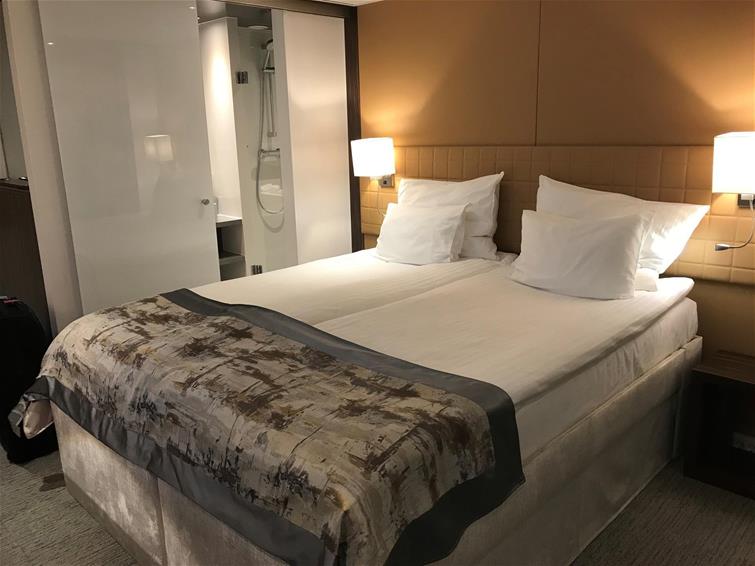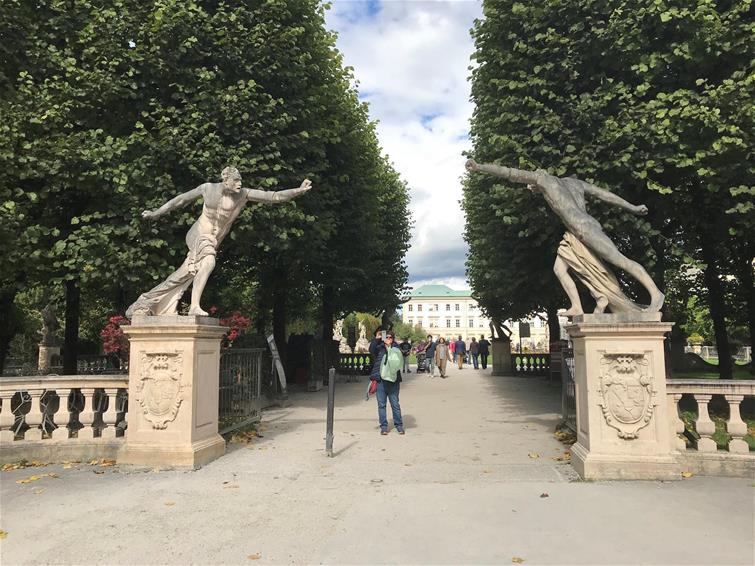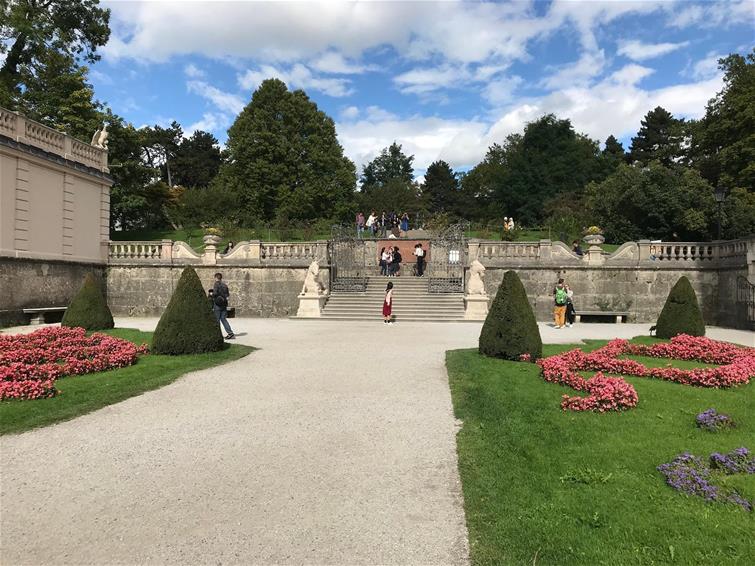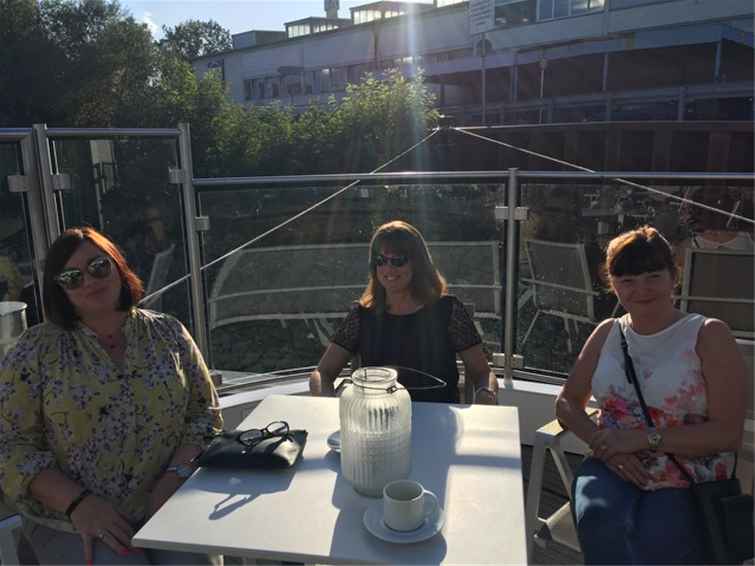 We had an early flight from Heathrow to Vienna on Austrian Airlines, whom I had never flown with before, but was very impressed with. The plane was spacious, and the staff were very friendly. On arrival in Vienna we had a short transfer to the ship, The Amadeus Queen. A few minutes to drop our luggage into our cabins and then we were off into the centre of Vienna for a couple of hours walking tour. A beautiful city but 2 hours was certainly not long enough, but it just gave us a taster, I would love to go back.
On our first evening on the ship we had an amazing 5 course meal and were then treated to a private recital by a quartet of musicians from the Vienna Philharmonic Orchestra.
The following morning, we enjoyed a delicious breakfast before arriving in the idyllic village of Durnstien. We enjoyed a couple of hours wandering around this beautiful place before heading back to the ship to sample a Bavarian Favourite Snack called Bavarian Fruhschoppen whilst enjoying the lovely weather on the sun deck and taking in the stunning scenery as we began cruising along the picturesque Wachau Valley, a famous wine-making region. After yet another delicious lunch we were taken a short way by coach to Melk Abbey, an 11th century Benedictine Abbey which stands on a rocky outcrop overlooking the Danube and is home to the Abbey Church, considered one of the most beautiful Baroque churches north of the Alps, where we were given an extremely informative guided tour.
As well as, yet another 5-course meal, this evening we enjoyed taking part in a music quiz 'with a difference'. An early start today. We disembarked in Linz and were taken by coach for a full day tour. Whilst we were ashore the ship sailed during the day and met us further along the river. Our guided tour started with a short stop off by a beautiful lake and a little village called Mondsee, where the church which was used for the wedding in the Sound of Music is. We were then driven into Salzburg, known as the birthplace of Mozart, where we were taken on a guided sightseeing tour which revealed the city's internationally renowned Baroque architecture, a UNESCO World Heritage site.
During the walking tour we visited some of the places where the Sound of Music was filmed in addition to seeing some of the buildings that had connections with Mozart. We also had some free time to explore on our own. After a great day, we then headed back to meet the ship, and yes, yet another 5-course evening meal. It was a good job that we had done lots of walking that day! After dinner we headed up to the Panorama lounge and enjoyed some friendly competition with the Around the World Picture Quiz.
Next stop was Regensburg, a beautiful old medieval town that contains many buildings that testify to it's history as a trading centre and to it's influence on the whole region from the 9th Century onwards, the most important sights being: The Stone Bridge, the Cathedral, the Porta Pretoria, the Old Town Hall and the Patrician Houses with their impressive towers. We were then back on board in time for a late lunch and then some free time to relax.
Our final evening was the Captain's Gala Dinner (yet another 5 courses, including a Baked Alaska parade!), where we had the opportunity to dress up if we wanted to. We were introduced to all the hardworking crew who had looked after us so well during our few days, it was really lovely to be able to show our appreciation.
After breakfast the following morning we disembarked the ship to begin our rail adventure back to the UK. We had a short coach trip to Passau station where we boarded our train to Frankfurt which just over 4 hours, a very comfortable and enjoyable journey. Next train was from Frankfurt to Brussels Midi, which was just over 3 hours, again a very comfortable and easy journey. The next leg was on Eurostar from Brussels Midi to St Pancras, which was just under 2 hours.
It was then homeward bound. If I'm totally honest I wasn't particularly looking forward to the train journey however it was so easy, stress free and very relaxing, I would definitely do it again! So, if anybody is not keen on flying then this is a really great alternative. We had a tour guide with us for the whole journey from Passau to St Pancras, so they were always on hand if we had any questions or queries.