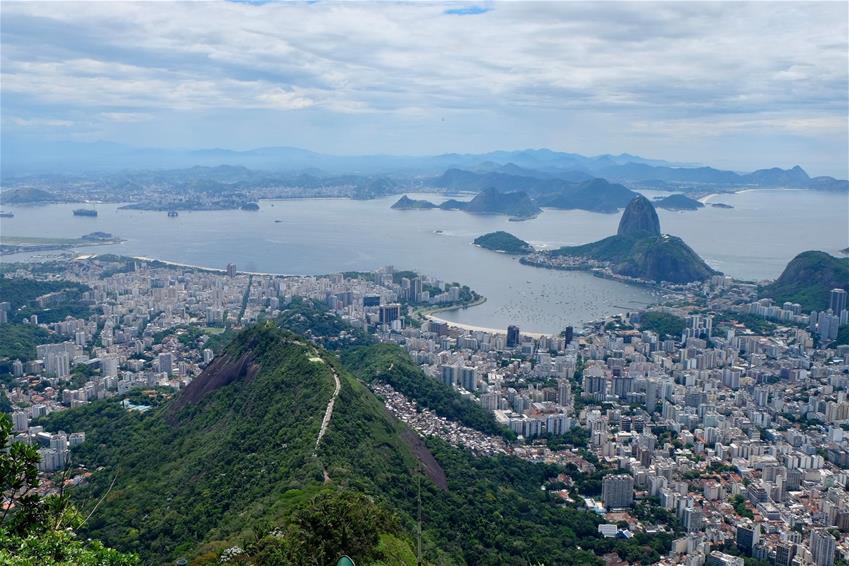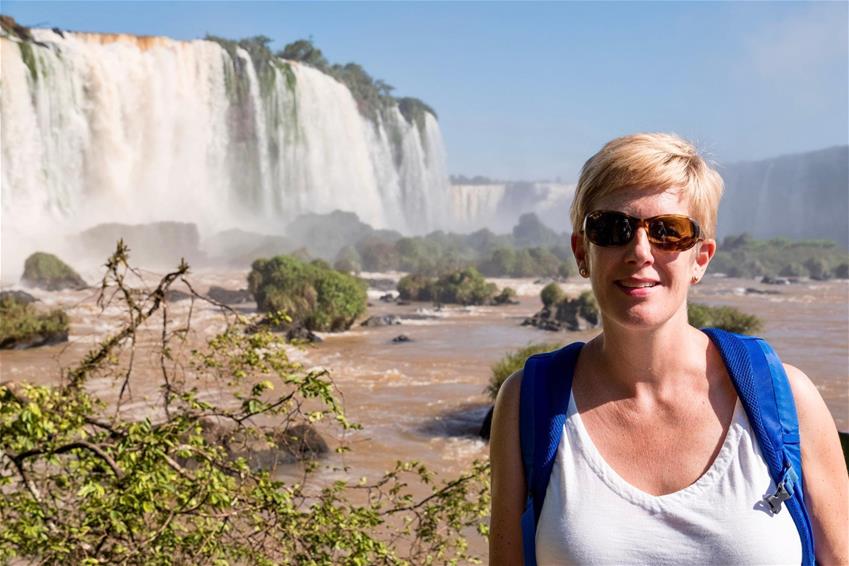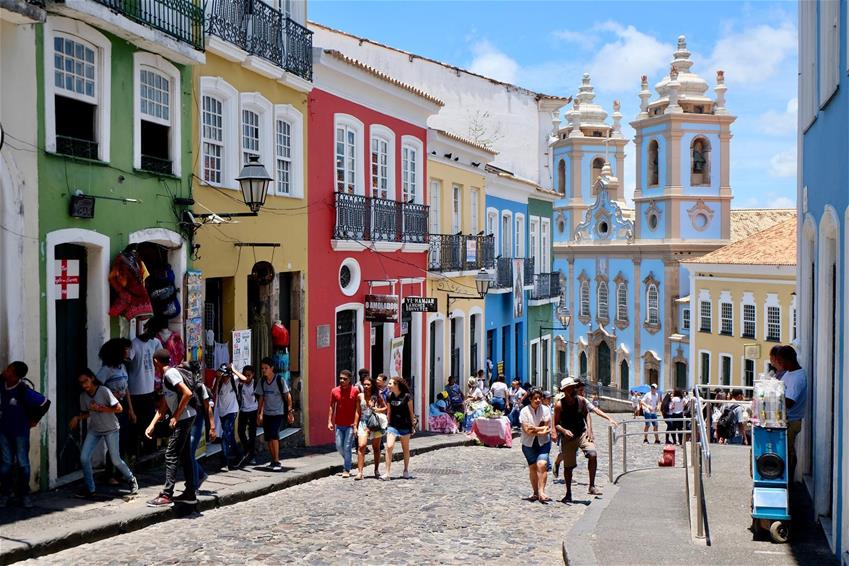 I visited Brazil for just over two weeks in October/November 2018. I travelled on a private journey which was perfect as my mum and I were able to personalise our trip and do exactly what we wanted to do (which is what I do for my customers now). We flew with British Airways direct from London Heathrow to Rio de Janeiro in Premium Economy (and it was worth the extra cost for more space and comfort on the 12-hour flight).
Rio de Janeiro
Rio doesn't really need any introductions – it's such an iconic city with so many famous sights. We stayed on Copacabana beach in the Porto Bay Rio Hotel which proved to be a great location, plus we had a fabulous view of the beach from our balcony. We had a guided walking town of the downtown area on our first morning to see places such as the Escadaria Selaron, Catedral Metropolitana, Theatro Municipal and Mosterio de Sao Bento. We finished in Santa Teresa, a nice area in the hills which has an arty/alternative vibe and lovely views. One of the must-sees is to travel up Mount Corcovado to Cristo Redentor. There are amazing 360-degree views of the city and surrounding area as well as the statue itself – it is one of the best views you will ever see. Another day we explored the Jardim Botanico, a peaceful place and great to escape the heat. And of course we followed in the footsteps of James Bond and took the cable car up Pao de Acucar (Sugarloaf Mountain), luckily for us without Jaws following us.
Iguassu Falls
We stayed on the Brazilian side in the Belmond Hotel das Cataratas which is the only hotel within the Iguassu National Park. It isn't the cheapest option but absolutely worth it as you have access to the park and the waterfalls before crowds arrive in the morning and again once they've all left for the day. It's a beautiful hotel with lovely gardens, a swimming pool and several bars and lounge areas. We explored the Brazilian side by ourselves, following the paths and got to experience the waterfalls at different times of the day. In addition we did a full day trip over the border to Argentina to view the waterfalls from the other side. Garganta do Diablo (Devil's Throat) was massively impressive and we walked miles seeing all the different waterfalls.
The Amazon Jungle
Next we flew to Manaus which is the gateway to the Amazon jungle and continued our journey to our lodge. We saw the famous 'meeting of the waters' (where the Rio Negro and Rio Branco meet) on our journey. We stayed on a floating lodge which was really atmospheric and it also meant there were a lot less bugs and creepy crawlies (definitely a plus point). During our stay we did several trips from the lodge with our guide. One of the most memorable was a boat trip to go piranha fishing – I was the only one in the group that caught one! We visited a local family to find out how they live and what they grow on their land and we did a trek in the jungle. Our guide explained about the plants and wildlife and what life is like for locals. Apart from these trips there was nothing to do except relax in a hammock and listen to the sounds of the jungle - perfect.
Salvador
Our next stop was the fabulous city of Salvador in Bahia. It's such a great mixture of African and Portuguese influences. The main area of interest is Pelourinho (the old town) and we spent hours wandering around the lovely colourful streets taking photos. We had a guided walking tour of this area on our first day to learn about the history and main sights. We stayed in Casa do Amarelindo, a lovely boutique guesthouse with lots of character and in an excellent location. On specific nights of the week the streets are filled with music. It's such a great experience to watch these famous Afro-Brazilian street bands practice their drumming skills. The rhythms are captivating and some of the performers are very charismatic. Be warned - it's very loud!
Praia do Forte
We left Salvador and travelled about an hour by car to the beach at Praia do Forte to relax for a few days. We stayed in a pousada, which is a local style accommodation, right on the beach. A short walk away was Projeto TAMAR, a turtle sanctuary and rehabilitation centre. A good place to visit to support their work and to see a variety of different turtles swimming around.
Food & Drink
Caipirinhas are for sale on the street and in bars everywhere. You must try at least one! Going to a Churrascaria is a Brazilian institution and really good fun. It's not one for vegetarians or vegans (even though the salads are fantastic) because the focus is on the meat which is brought round to your table for you to choose what you would like. The array of tropical fruit and juices was fabulous and so tasty, especially for breakfast. There are regional specialities too, such as Moqueca in Salvador/Bahia, which are great to try. We also enjoyed some delicious ice cream and one or two pastel de nata.
Safety
I had some concerns about how safe it was to travel in and around Brazil. I did a lot of research and assessed the risks alongside other big cities such as London and New York to put things into perspective. You are advised to take care when out and about and not wear expensive jewellery or flaunt a big, expensive camera (if you have these items) and you need to be aware of who is around you which is the same as you would in any major city. We didn't experience any issues or feel unsafe although this aspect was more on my mind than usual.
Planning & Getting Around
The distances are vast. We took a lot of internal flights as well as our international flights to and from Rio. Getting to our Amazon Lodge was quite an experience involving so many different forms of transport – after the flight into Manaus it was a minibus, a boat, a 4x4 and finally a speedboat, but it was worth it. I would suggest you schedule in some time to recover from all the internal travelling. Brazil offers such a diverse holiday – whatever you're interested in – big cities, stunning landscapes, amazing wildlife, beautiful beaches – so think carefully about what you want to see/experience and how long you have for your trip.