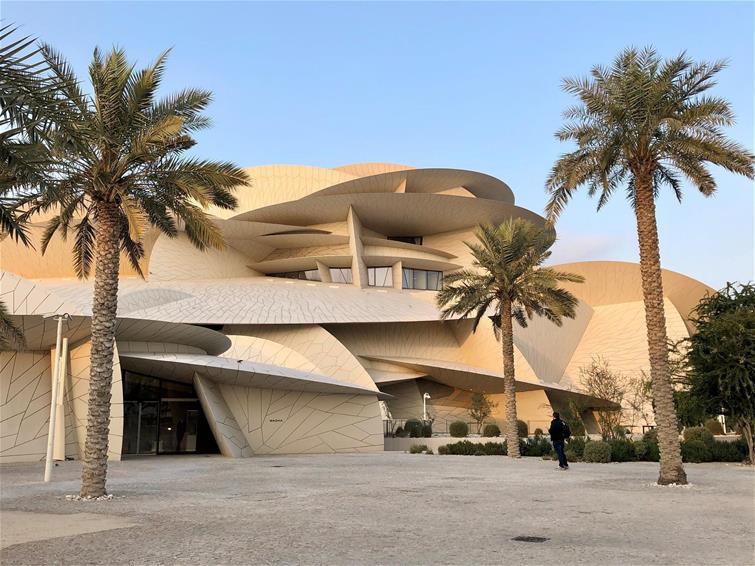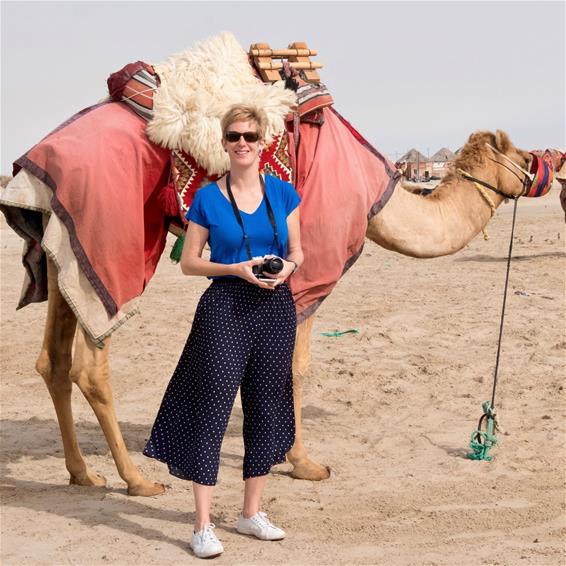 Doha in Qatar is probably mostly thought of as a stopover destination en route to Australia, South East Asia or India, however I would definitely recommend you visit the city for longer. I went for a week at the end of January with my mum and there's certainly plenty to see and do. We flew direct with Qatar Airways from London Gatwick (they also fly from Manchester and London Heathrow). It was ideal to escape the grey and cold of the UK with clear blue skies, sunshine and about 22 degrees - perfect.
Our hotel
We stayed in Souq Waqif Boutique Hotels – eight small hotels which are dotted around the souq in gorgeous renovated old buildings. All are within walking distance of the stalls, cafes and restaurants as well as the (brand new) metro. Our hotel was Al Jomrock, the closest to the Corniche with fantastic views over to West Bay. The room had all the facilities you would expect with some lovely Middle Eastern design touches/influences. Staff couldn't have been more friendly or helpful and speak excellent English (although they appreciate you speaking a few words of Arabic).
Must Sees
Souq Waqif
You could easily spend days wandering through Souq Waqif. There are lots of different areas to the souq – birds, fabrics, spices, nuts, household goods etc. We enjoyed watching people going about their business and shopping for a whole variety of items and taking lots of photos.
The Museum of Islamic Art (MIA)
MIA was probably our main reason for visiting Doha and it didn't disappoint. The building itself is stunning (I would recommend you join the free guided tour at 2pm on Saturdays) and the artefacts from around the Islamic world are just beautiful – all deserve your attention and a lot of photos! There's a nice café on the ground floor and IDAM (an Alain Ducasse restaurant) is on the top floor and both have lovely views across the water.
The National Museum of Qatar
This museum only opened in March 2019 and again is an impressive building. It's designed to look like a desert rose and all the angles somehow blend into sand dunes. The galleries were well designed and really informative and you could easily spend several hours here. There's a very good museum shop with items inspired by the collection and Qatar's history and heritage.
The Corniche
A walk along the Corniche is another must-do. The view of all the high rise of West Bay changes as you get closer. The scale is so impressive (a lot are 50+ storey buildings) and it makes Manchester look very old and low rise! The mix of architectural styles makes it really varied with much more personality than you might expect.
The Pearl
After five nights in Souq Waqif we moved a few miles to the Marsa Malaz Kempinski Hotel on The Pearl (this is Doha's equivalent of The Palm in Dubai). It's a five-star luxury hotel on its own secluded island, with several restaurants, pools and its own private beach. This area of the city has a very different look and feel and was a change from the hustle and bustle of the souq.
Day Trip
We booked a half day private trip via our hotel concierge to go into the desert and in particular to see the famous Khor Al Adaid - the inland sea - which borders Saudi Arabia to the south. It was great to get out of the city and see some more of the country. The last 30km of the journey are over the sand dunes which was a fun experience (and not too scary). The stillness and quiet of the dunes was really striking and I found it beautiful.
The food
Another highlight was the food we enjoyed during our stay. It was delicious and a real mix of Middle Eastern cuisines – lots of hummus, flatbreads, grilled meats, fresh flavoursome salads etc. They're really into their fresh juices (including mocktails) which are very tasty as well as coffee but note that alcohol is really restricted (it's only available in five-star hotels and very expensive).
I thought Doha was a fascinating mixture of old and new. Plenty to see and do, delicious food, friendly people, safe, easy to get around, clean and only 7 hours fly time from the UK. An ideal destination for longer than a stopover.