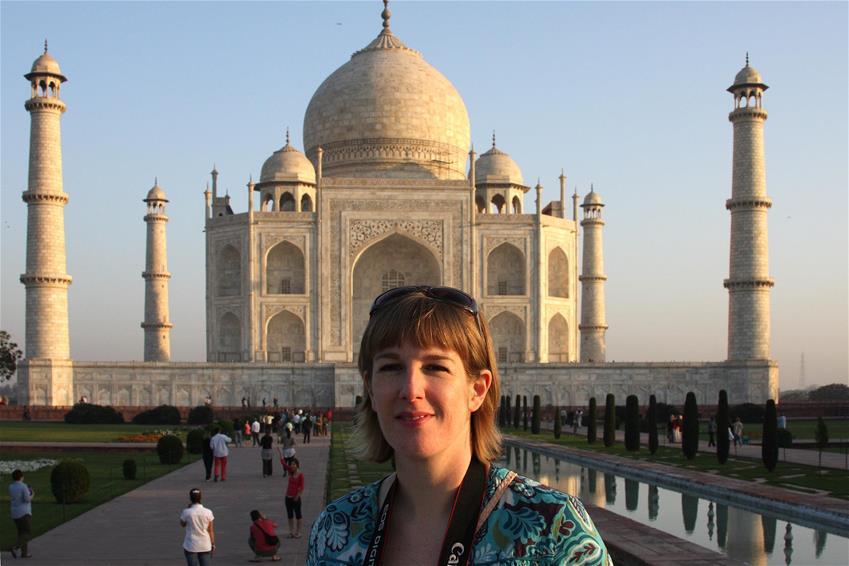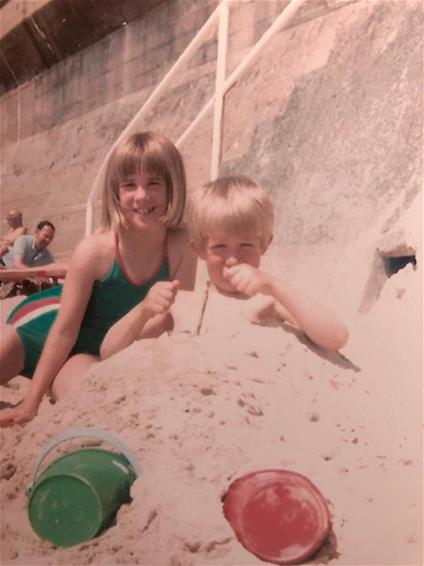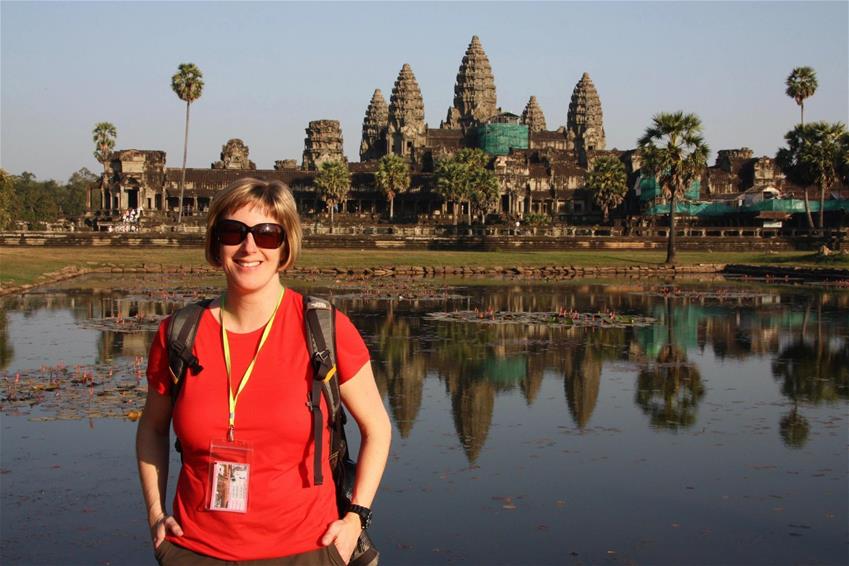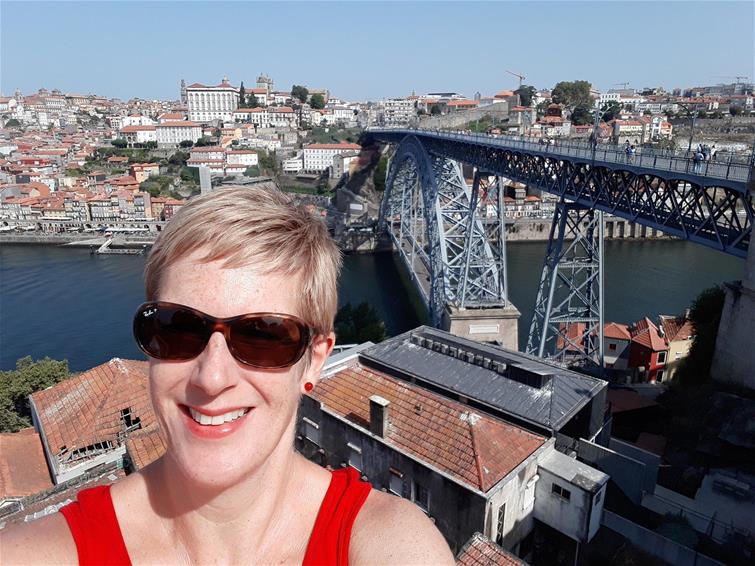 From a young age I've had an interest in the world around us. I'm the daughter of two geography university graduates so I grew up with quizzes about capital cities of the world, the states of America, counties of England etc so that may help to explain.
When I was young I remember staying with my grandparents with my younger brother during school holidays. Some years we hired a cottage/holiday home in places like Pembrokeshire or Cornwall so I remember playing on the beach (often in full waterproofs and wellies) and exploring the local area.
At 16 I went on a plane for the first time as we went on our first ever 'package holiday' to Corfu in Greece. I remember being excited but also a bit nervous about flying and it seemed very different. We enjoyed playing on the beach, swimming in the sea, went for walks, ate lots of Greek salad and souvlaki and went on a few days trips to explore the island.
My first 'big trip' was to the States. After finishing university and working for two months to save up some money, my boyfriend and I decided on a road trip from New York to Los Angeles by Greyhound bus (we didn't have much money). We saw some amazing sights and I certainly better understood the size of America after travelling for days across the Mid-West where the scenery doesn't change at all!
Fast forward several years and, newly single, my first more adventurous and exotic trip was to India and Nepal (Delhi to Kathmandu overland) with a small escorted group, mostly because I had always wanted to see the Taj Mahal and was fascinated by the East. It was a full-on experience. Sometimes terrifying – arriving in Delhi by myself and trying to get around and sometimes magical – seeing the Taj Mahal for the first time, wandering the back streets of Varanasi, hiking in the Kathmandu Valley. I've been back to India several times since and there's still so much more for me to see and experience.
In 2012 I negotiated a six-month sabbatical from my marketing job. I lived in Cambodia for three months (I had previously visited on a holiday and loved the country and the people) volunteering firstly in the capital Phnom Penh for an orphanage for severely disabled and HIV+ children and then on the island of Koh Rong working for a marine conservation charity. The work was difficult at times, however I loved the opportunity to live in another country and go off exploring at the weekends. After my volunteering I travelled through Vietnam, Malaysia, Singapore and Australia. It was definitely hard coming home and going back to work!
Over the years I've enjoyed many European city breaks with friends and family to places such as Tallinn, Rome, Berlin, Istanbul, Stockholm, Porto, Bilbao, Paris, Bruges.…I could go on! The combination of history/historic sights, architecture, museums & galleries, different cultures, delicious food & wine, music, the people and often lovely weather is a winning one.
I find it hard to answer when someone asks me where's my favourite place or country. I think it's perhaps better summed up by some of my best ever experiences which include swimming with dolphins in the wild (New Zealand), hot air ballooning at sunrise over Bagan (Myanmar), enjoying live street music in Salvador in Brazil, seeing the light show at night on Hong Kong island, flying over Everest & the Himalayas (from Kathmandu), enjoying the best ever pizza in Trastevere in Rome, seeing the Taj Mahal for the first time, watching sunrise over Angkor Wat in Cambodia, riding in a red 1948 Chevrolet around Havana (Cuba), seeing turtles hatch at night on a beach in Costa Rica, participating in a traditional tea ceremony in Kyoto, Japan and many more.
For the last ten years or so my brother, sister in law (and more recently my niece) have lived in Murcia, Spain so I visit them as often as I can and fit this in around my other trips/holidays. I've been lucky enough to have visited over 50 countries, however I still have a long travel wish list and hope that I'm able to continue to travel for many more years to come.
What's your favourite destination? Your best ever travel experience? Where's next on your bucket list? I would love to chat about your ideas, so please get in touch.