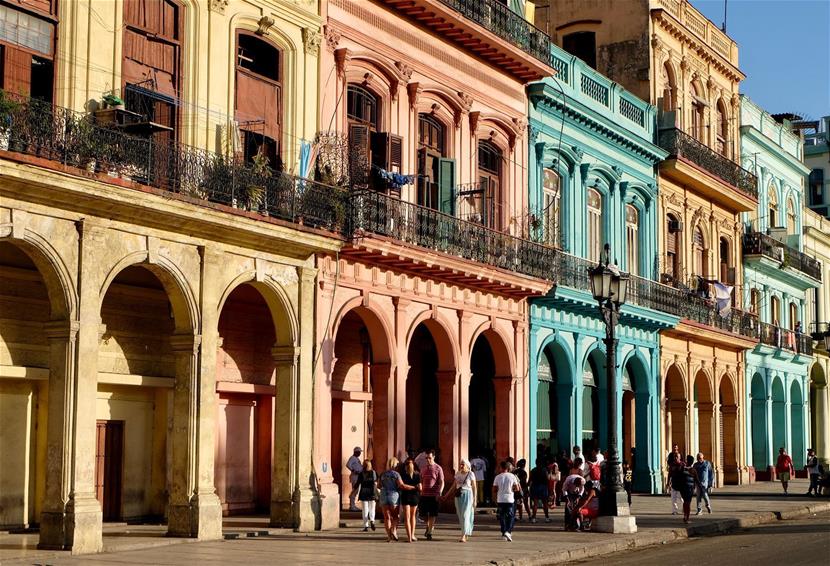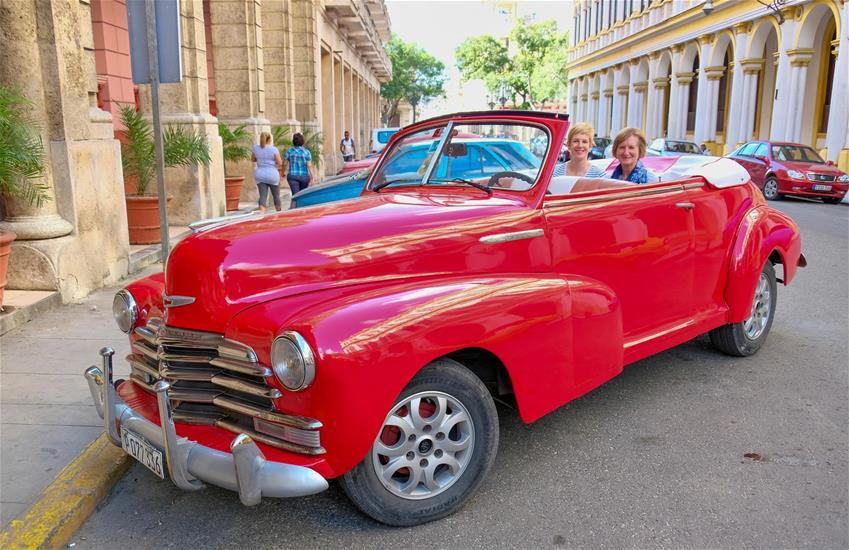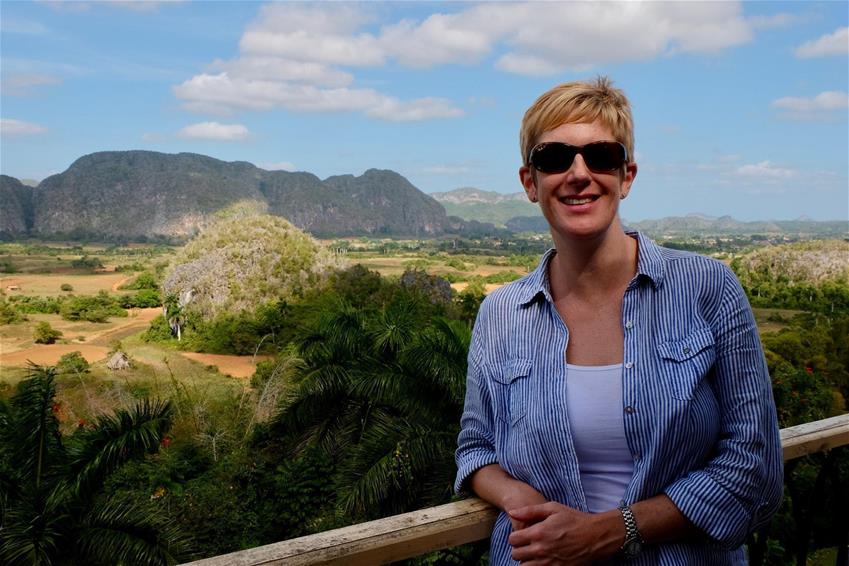 I visited Cuba for a two-week holiday in late December 2016 into January 2017. I travelled with my mum on a private journey organised for us by Journey Latin America which was perfect as we planned our itinerary to suit our interests and needs (just like I do now for my customers as a Travel Counsellor). Here are some of my highlights:
Havana
As you might expect, Havana, the capital, is packed full of beautiful, crumbling buildings giving you a sense of what it would've been like in its heyday. Old classic cars are everywhere which add to the atmosphere. We spent a few hours travelling around the city in a 1948 bright red Chevrolet – great fun and a must do. Museo de la Revolucion is a great introduction to the history of the country, Museo del Ron (Rum Museum) shows you the process of making rum and you get to sample some at the end and Museo Nacional de Bellas Artes showcases some of Cuba's best art and design. It's best to walk around to explore some of the back streets, especially around Habana Vieja (Old Havana) and to see famous buildings such Capitol Nacional, Gran Teatro de la Habana, Paseo de Marti and Catedral de San Cristobal de la Habana. It's also worth going to the Vedado area to visit Hotel Nacional, Coppelia (for ice cream) and Plaza de la Revolucion.
Santa Clara
Santa Clara is perhaps Cuba's most revolutionary city and is best known for being home to the Che Guevara Mausoleum. The adjacent Museo Histórico de la Revolución documents the life of the Cuban revolutionary leader. The city is also home to Monumento a la Toma del Tren Blindado, created in memory when revolutionaries derailed an armoured train in 1958 which led to the end of Batista's dictatorship.
Trinidad
Trinidad is a gorgeous town surrounded by beautiful countryside. We loved wandering around the little streets packed with multi-coloured houses taking photos. The main sights are Plaza Mayor, Convento de San Francisco de Asis, Iglesia Parroquial de la Santisima and Museo Historico Municipal (which has a great view from the top of the tower). We took a day trip to Valle de los Ingenios (Valley of the Sugar Mills) and learnt more about the sugar plantations, the sugar industry and the associated slave trade. We stayed in a home stay in Trinidad and enjoyed staying somewhere more authentic and supporting local people directly. I would recommend this during your trip to Cuba.
Cienfuegos
We stopped in Cienfuegos to visit the Jardin Botanico (worth taking a guided tour to learn more about the native plants) and Parque Jose Marti (impressive main square in the city). Nearby is Bahia de Cochinos (Bay of Pigs), the site of the famous failed US invasion and Museo de Playa Giron documents the incident. We also visited Criadero de Cocodrilos (lots of crocodiles) and enjoyed a boat trip to Boca de Guama.
Las Terrazas
We then stayed for two nights in Las Terrazas, a pioneering ecovillage in a Unesco biosphere reserve after a reforestation project in the late 60s. It was interesting find out more about the local community and way of life. We enjoyed walking / hiking in the countryside as well as cooling off in the Banos del San Juan (natural bathing pools).
Vinales
Valle de Vinales is famous for its mogotes (dome-like hills) amongst the flat plains and for its cigars. We went on a cigar tour at a tobacco plantation which explained the cigar making process and we were given the chance to try a few cigars. The views of the local countryside are stunning. It's definitely a good idea to get out of the town and up to various viewpoints – we caught a local bus and walked and it was easy to get around. We stayed in another home stay here and again enjoyed the opportunity to talk to a local family and find out more about local life and we also enjoyed some delicious food (we were there for New Years Eve and they served us a banquet!)
Varadero
Our last stop was the beach resort of Varadero. It was nice to relax for a few days after a lot of travelling. The beach is lovely and sandy with palm trees and gardens along the shore. For me it didn't really feel like Cuba so it wasn't an authentic experience.
Food & drink
You'll find pina coladas, mojitos and cuba libre on the menu everywhere. You should also try Guarapo, fresh sugar cane juice – refreshing but sometimes very sweet. Moros y cristianos (Moors & Christians) is the Cuban version of rice and beans and surprisingly tasty. Other classics include Ropa Vieja and crème caramel. The food was a lot better and more varied than we were expecting.
Planning
Cuba is a very large country so I would think carefully about what you want to see / where you want to go. Some of the distances between destinations are massive. I would suggest exploring other places after a few days in Havana to get a better understanding and feel for this beautiful and varied country.