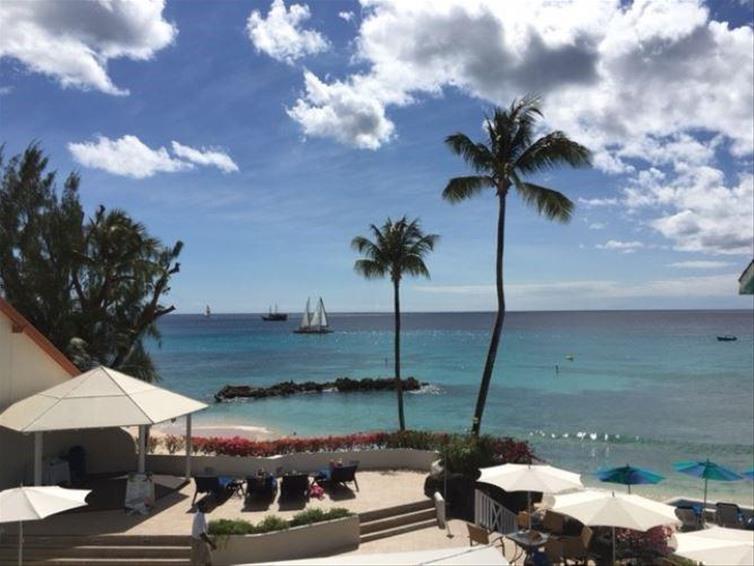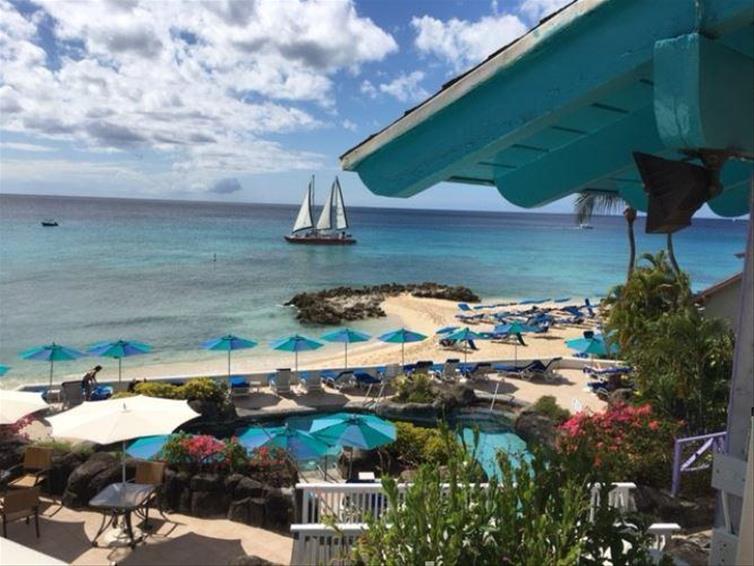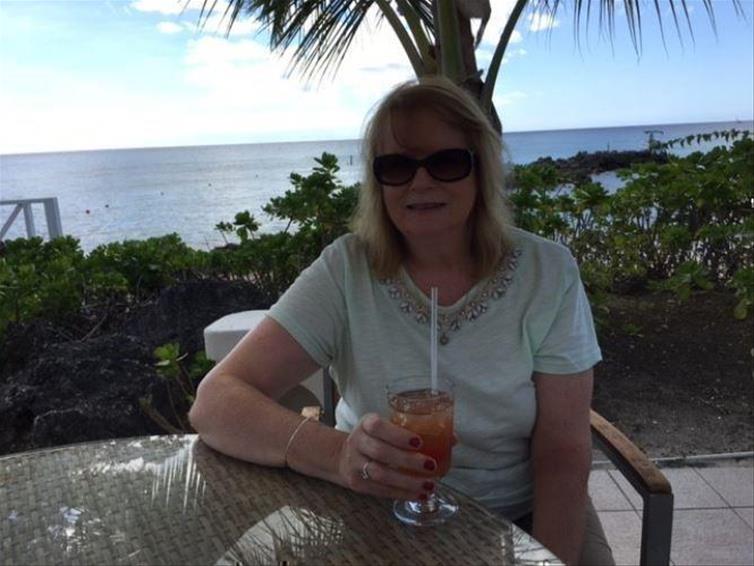 We had the most fantastic stay at Crystal Cove, with its magnificent location and fantastic service, nothing was too much trouble!
We had a garden view junior suite which was very spacious. The bedroom was on the mezzanine floor and overlooked the lounge, and was the perfect size, with plenty of storage space and a large en-suite bathroom. The terrace outside the lounge double doors, was great for relaxing.
Their 'Reflections' restaurant had a really lovely atmosphere, with great sea views. The food was of a very high standard and we couldn't fault it. Tip: Gentlemen must have collars on their shirts!
The 'Cave Bar' was really unusual, lovely and cool and you could also swim up to it! Enjoyed eating lunch or just having a cocktail at Drifters' Beach Bar & Restaurant right by the sea - fantastic! Apart from the totally amazing location right on the beautiful beach, the pools were also fabulous! We swam in all 3 pools, which were tiered, and in the sea and were just spoilt for choice!
As part of the all-inclusive 'dine around' arrangement, we had a wonderful meal at the Colony Club, right on the beach.
Having arranged a wedding for clients previously to this hotel, I was so pleased to see a wedding taking place in the gardens, right in front of our ground floor suite, although my clients opted for their wedding on the beach which looked incredible too. I can't recommend a wedding here highly enough.
I will always remember the intimate and unique atmosphere of this beautiful all-inclusive hotel!