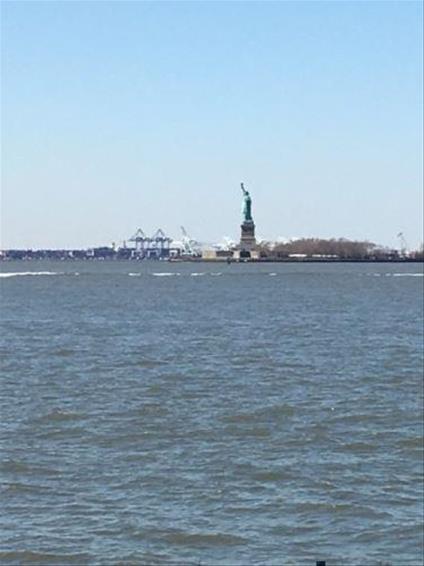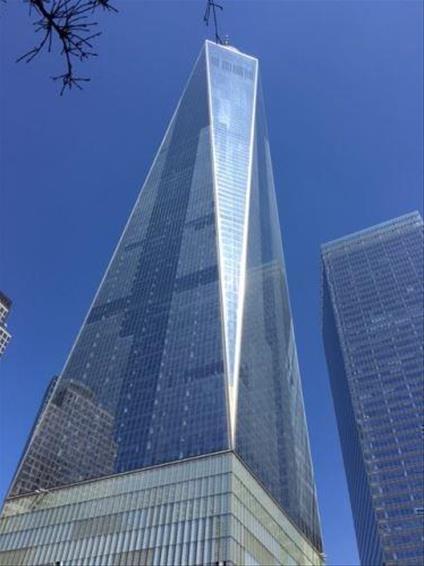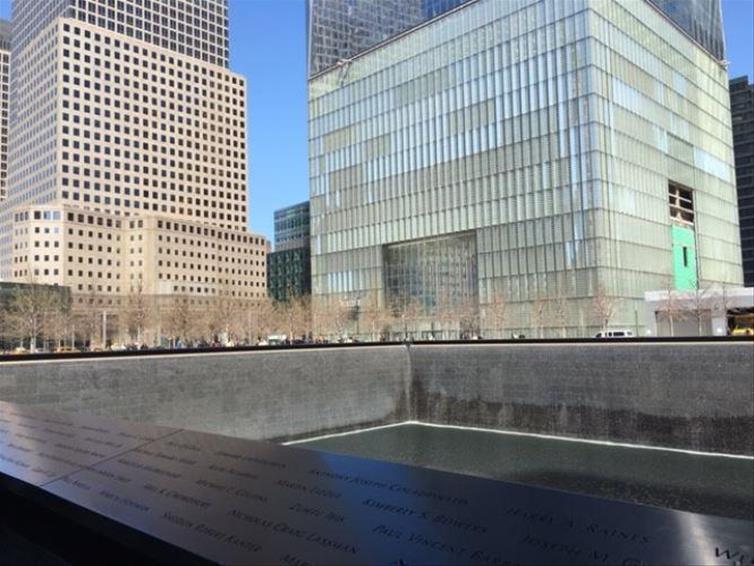 What a fantastic experience visiting all three of these incredible places in one trip. We stayed in Brooklyn and loved wandering around the neighbourhoods and just stopping for a coffee (Brooklyn Farmacy & Soda Fountain is definitely recommended). It was so easy getting into Manhattan on the Subway or by taxi. You could also always walk or cycle over the Brooklyn Bridge!
The area of Dumbo (Down Under the Manhattan Bridge Overpass) was a real revelation, with incredible views of the Manhattan skyline. Between the Brooklyn and Manhattan Bridges had a lovely atmosphere with picnic tables and even a beautiful Carousel. We walked through cobblestone streets and discovered little bookshops, cafés, art galleries and museums. St Ann's Warehouse, just under the Brooklyn Bridge, was a real find - featuring a great theatre show.
Of course, no visit to New York is complete without visiting Manhattan. Although I have been before, it was great revisiting old favourites and seeing new ones. The most poignant of which was the 9/11 Memorial. It brought home just what the city and their people went through and is a fitting memorial for the victims and their families.
Battery Park was great to walk round - you can catch the ferry over to Liberty Island and Ellis Island from here. We also did the usual open deck hop-on, hop-off bus trip, although I think we could have walked some of it quicker with the heavy traffic! However, it was good to see it all with limited time on our hands!
Food and drink seemed to feature with us this time and lunch at the Oyster Bar in Grand Central Station was wonderful - you don't have to eat Oysters! The Station itself is worth seeing too. I could just feel the history of this beautiful place!
Champagne at the Plaza in The Palm Court, was a lovely experience. You can also have high-end breakfasts or afternoon tea - which looked very inviting - lunch or dinner. It was very busy, so you might want to book ahead! The location by Central Park was perfect.
Once we decided to walk we discovered all we wanted to see and this is surely the best way of seeing Manhattan!
We took a train to Coney Island, just because I wanted to get another perspective of New York City, and that we definitely did! The journey was only about 40 minutes from where we were staying in Brooklyn. It was well worth the time out to see such a great beach! It was low season when we visited so the beach was almost deserted and so beautiful. The funfair had not yet opened, however, I could imagine how busy it would be in the high season! Great boardwalk too with the usual seaside attractions.
A must for lunch is Nathan's Famous (for hot dogs!). Been going since 1916!
I am so glad I have seen a few different sides to New York, Manhattan is still my favourite, because of all the iconic sights, however Brooklyn was a total delight!