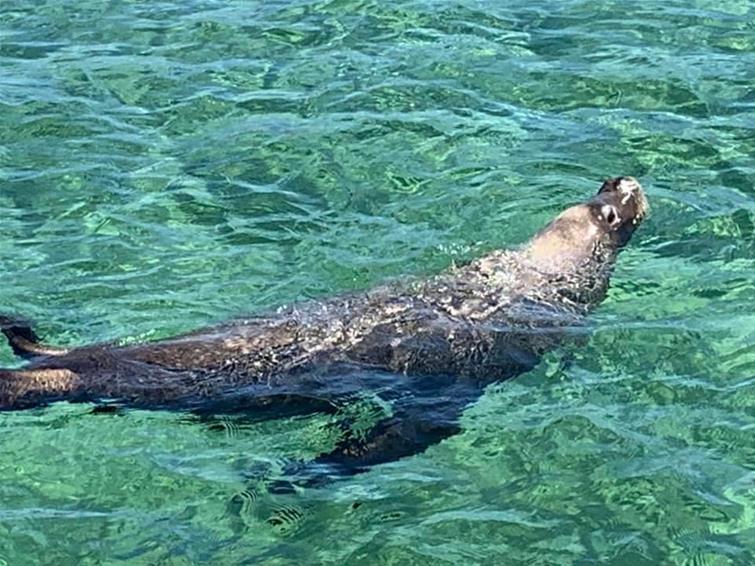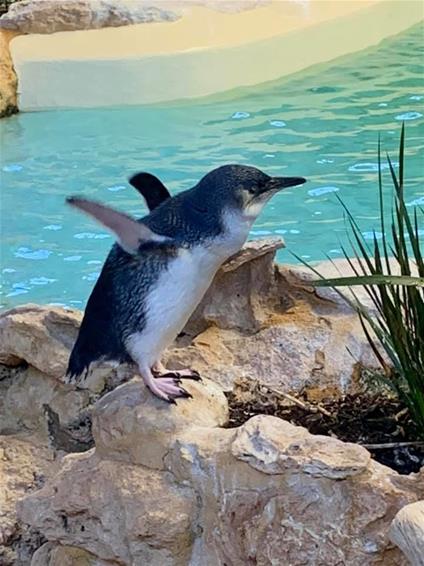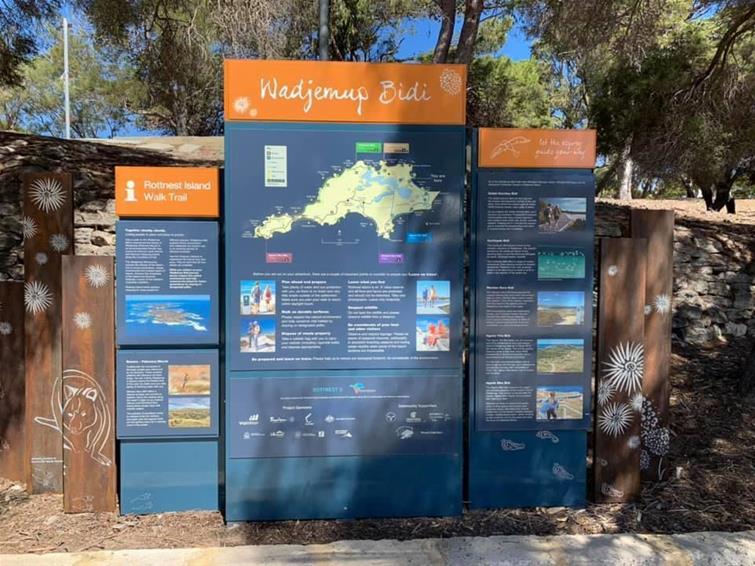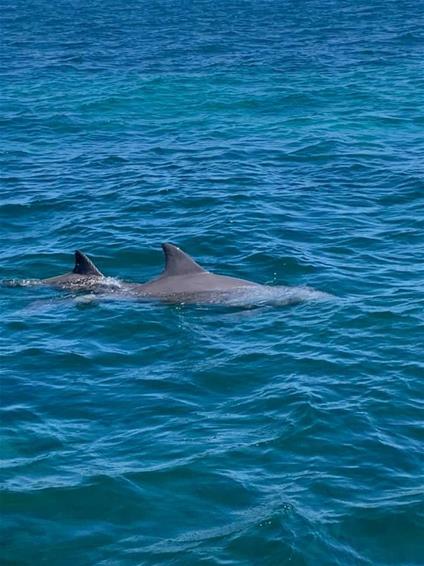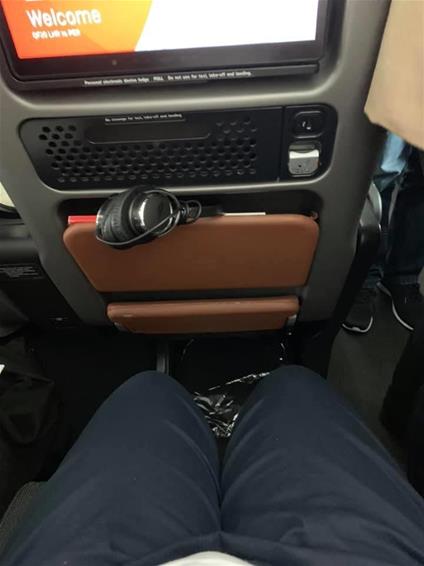 In March 2018, Australia became that bit closer when Qantas introduced is Dreamliner direct service from London Heathrow to Perth in Western Australia, so in March 2019 I decided to try the journey out myself to see what it is really like, travelling out in Premium Economy and back in Economy.
The Dreamliner is a smallish aircraft with just 238 seats (42 business, 28 premium economy and 166 economy) and is actually quite roomy. It has state-of-the-art technology to reduce turbulence, improve noise quality and reduced aircraft vibrations for a smoother flight and to be honest, it actually works. The cabin is quiet & there definitely wasn't the turbulence that I have experienced over the Bay of Bengal and the Java Sea that I have experienced when flying via Singapore in the past. The seat belt sign in flight was only put on once & that didn't amount to anything significant. The cabin pressure of the dreamliner is better as well meaning you feel less tired & swollen at the end of the journey.
Premium Economy is a much smaller cabin of just 4 rows in a 2 - 3 - 3 configuration. There is no lounge access with this cabin, however when you board you are greeted with a drink choice of sparkling wine, juice or water to enjoy prior to take off. The seat pitch is38 inches with a width or 20.5 inches so very comfortable & the pod style seat has in-seat charging points & plenty of little storage pockets. There is a net for resting your feet & a comfortable headrest that your pillow slides over, so it doesn't move or slip whilst you sleep. The seat back tv is slightly bigger than in economy & the try table which folds out from your seat arm is an ample size.
You can actually pre-choose your meals with Qantas, something I chose to do to ensure I got my preferred choice. As the flight departs just before lunchtime from London, you have a pre-lunch drinks service with a snack & about an hour later lunch is served. A white linen table cloth is laid over your table and the meal is served in china ware with proper cutlery. I had a salad, followed by beef & a fruit yogurt for dessert served with Australian wine which was all very tasty. Service isn't rushed as you have plenty of time & the crew offered a very relaxed and efficient service. After the meal service, the lights are dimmed to encourage sleep & to get you on the same time zone as your final destination. I don't sleep well on planes, so made the most of the excellent movie choices, including a Star is Born & Mary Queen of Scotts which were all still showing in UK cinemas at the time.
About 90mins prior to arrival, the lights are lifted , a snack is served & you are prepared for arrival with landing cards. Toilet facilities for Premium Economy are offered in both the Business Class & Economy cabins & to be honest they were both exactly the same, so I went between the two just so I could see what was happening front & back.
Having been to Perth before, I chose some experiences that I had not had on my previous visits. This time Penguin Island & Rottness Island both offering fantastic days out & wildlife encounters all easily accessible from Perth itself.
First stop was Rottness Island, home to the Quokkas a relation to the Wallaby & can only be found here. I was staying in the northern Perth suburb of Wannaroo so Rottness Island was easily accessible from Hillary's Boat Yard. A 40 minute ferry ride & you arrive into Rottness Island where the ferry docks at the hub of the island where the bars, restaurants & shops can be found. There's not loads but ample choice for an enjoyable day on the island. Getting around the island is easy whether that be on foot, but bike or the island bus. We headed to Pinkys beach which is a short walk from where the ferry docks past the self-catering accommodation on the island & just beyond the new glamping accommodation & beach club that has recently opened on the island. There was hardly anyone on this beach, only a few people trying out the electric snorkelling & people looking to sunbath & read in peace.
There are several walking trails that you can take around the island & there is a hop on hop off island explorer if you don't fancy walking or cycling. The Quokkas can be found wandering all around the island & are really quite friendly. Happy to have their photos taken & I even saw some people petting them. Feeding them is not encouraged though & especially the peacock who was particularly interested in our seafood lunch! They are the highlight of the island & the day after we were there, Thor actor Chris Hemsworth & his family arrived on the island by helicopter to see them for themselves.
Our next day out was to Penguin Island. 45 mins south of Perth & a 10 minute boat trip. We decided to book a boat trip across which included some dolphin watching & we were really lucky to see a lot of dolphins including a 3 week old calf with his mother. All swimming in the wild & completely free to go where they want when they want. We also saw a large sea lion that got in the water to swim closer to use, red kites & an osprey which was amazing! Once on Penguin Island, there are some walking trails & gorgeous beaches with warm waters to enjoy & you can wander in and out of the penguin enclosure where periodically they have a feeding talk where the penguins come out of their enclosures to get their fish. These penguins are ones that have been rescued & some will be released back to the wild once recovered & some (like Kevin) will never be released as they wouldn't be able to fend for themselves. It is very natural & the island itself is very natural. There are no bars, restaurants or shops, so if you plan on spending the day there, you need to take your own picnic & supplies with you.
So, back in economy. It was actually very comfortable & I had an exit row for that extra comfort. 32 inch seat pitch (compared to 31 with most other airlines) & 17.2 inch width. The same entertainment & movie choice. The seats are basic compared to Premium but still have charging & are comfortable. The food was still good & the format the same (except no pre-take off drink). It actually wasn't as uncomfortable as I was expecting for a 16.5hr flight and if you can't stretch to a premium cabin, perfectly acceptable.
I loved the direct service & knowing that the next time I stepped off the plane, I was where I needed to be. Next time you're heading to Perth definitely consider this service to save time on your travelling.