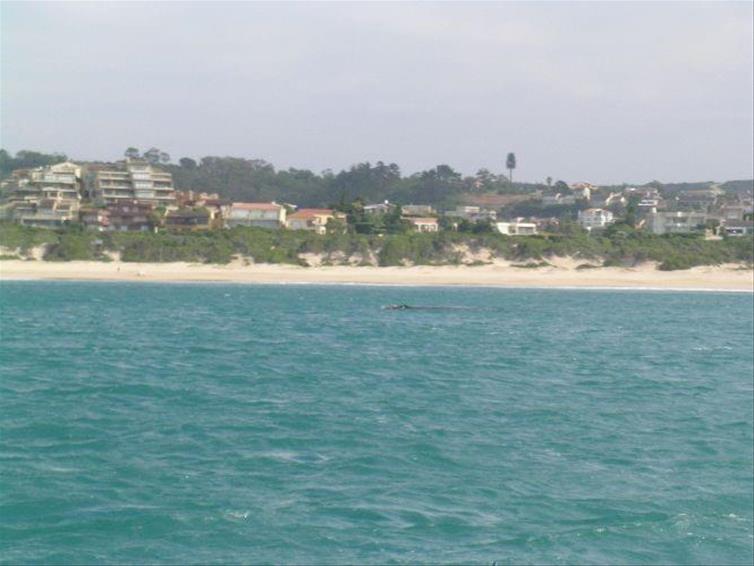 I went to Cape Town and along the famous Garden Route as part of a training academy where I got to meet suppliers and operators from all over South Africa, not just Cape Town.
We flew direct with South African Airways, and on arrival we were whisked off to the Newlands Stadium to watch South Africa v France in a rugby match. The stadium holds over 60,000 spectators and the atmosphere was electric, although South Africa lost.
The next day we took a boat trip over to Robben Island where Nelson Mandela was held as a political prisoner. We got the most amazing views of Table Mountain from the boat and had a pod of dolphins swimming along side and even spotted a whale in the distance. We had a resident guide take us around the island, spotting hundreds of penguins hiding in all sorts of places along the way. We saw where Nelson Mandela dug away at limestone walls and the cell in which he lived, ending up in the main prison block where a former inmate talked about life in the prison, reducing many of us to tears with his passion and memories.
We spent that night in Spier Village in Stellenboch within the winelands, which has it's own cheetah sanctuary where the cheetahs recuperate before being released back to the wild. My favourite part of Spier Village was not only the wine, but a restaurant called "Moyos" - an open air restaurant serving every type of food under the sun whilst enjoying traditional african story telling through music and dance. Definately worth a visit.
The next 5 days consisted of many presentations and hotel inspections, so I can give my customers honest opinions on where to stay and where not to stay. We did manage to find time to go up Table Mountain and shop at the local markets to counter act the hard work.
After all that hard work, my group headed down the stunning garden route stopping off in George for lunch where the world famous Gary Player golf course at Fancourt is. After lunch we headed on through Knysna to Plettenberg Bay where we checked in to Hunters Country Lodge, with it's individual thatched cottages. Each cottage set in beautiful gardens, had an open fire and a complimentary bottle of wine.
The next day, we went whale watching from the beachfront at Plettenberg Bay, which was one of the funniest experiences of my life. Being launched into the sea by a 4WD vehicle pushing us at speed and then slamming the brakes on at the waters edge, and us being catapulted into the water was like a roller coaster, was very funny. We were lucky enough to see 2 whales that day.
After our whale watching trip, we headed to Hog Hollow Country Lodge for lunch where the accommodation was beautiful and the views stunning. Just around the corner, was the elephant and monkey sanctuaries. At the elephant sanctuary I was lucky enough walk trunk in hand with an elephant which was wonderful. We got to feed them and get up close which was a real privilege.
At the monkey sanctuary, we were able to wander round the grounds freely and see where the monkeys live. We ended up walking across a cable bridge through the treetops. I have to say I don't like heights and clung on to the ropes for my life, and was greeted half way across by a huge monkey sitting on the rope staring at me and determined not to move for me to get past. I conquered a fear that day.
Enroute back to Cape Town to fly home, we stopped off at Knysna, the oyster capital of South Africa. I have to say I didn't try any but those who did, said they were gorgeous.. but I'll take their word on that. I went shopping at the local market, where the arts and crafts on sale were beautiful. I even had to buy a new bag to carry it all home.
In summary, South Africa and Cape Town is a wonderful destination, where the views are stunning, accommodation great value for money, the food amazing and the service second to none. I can't wait to go back.