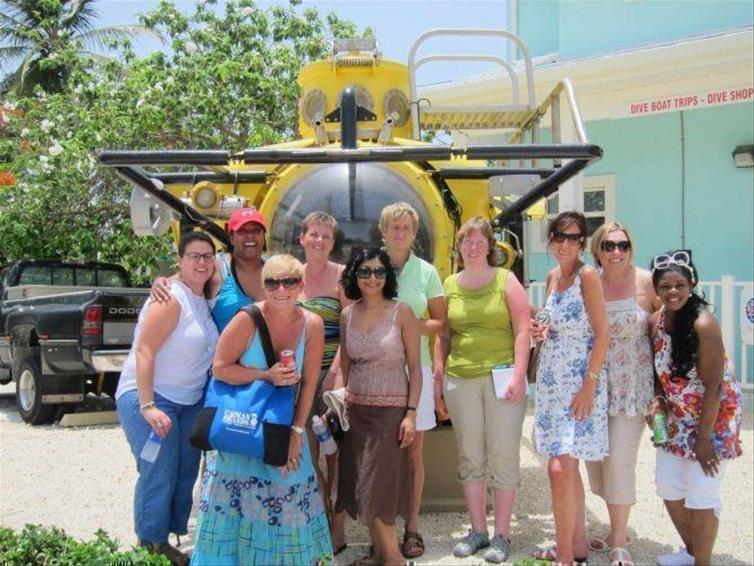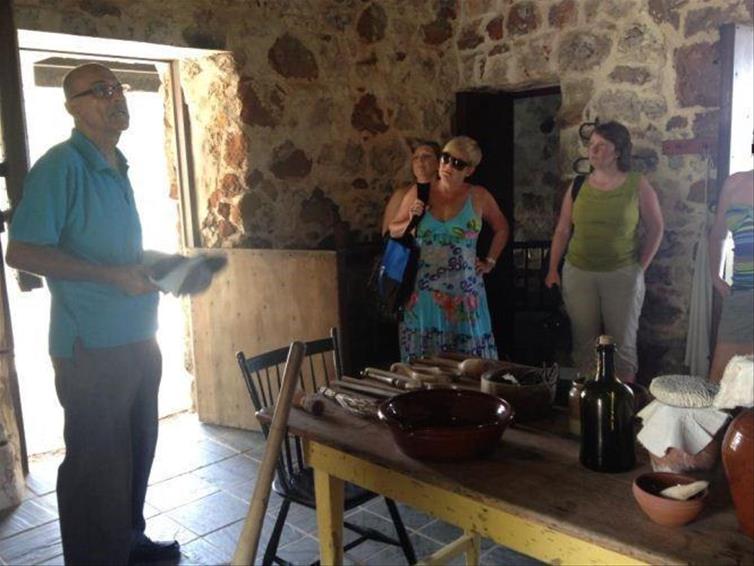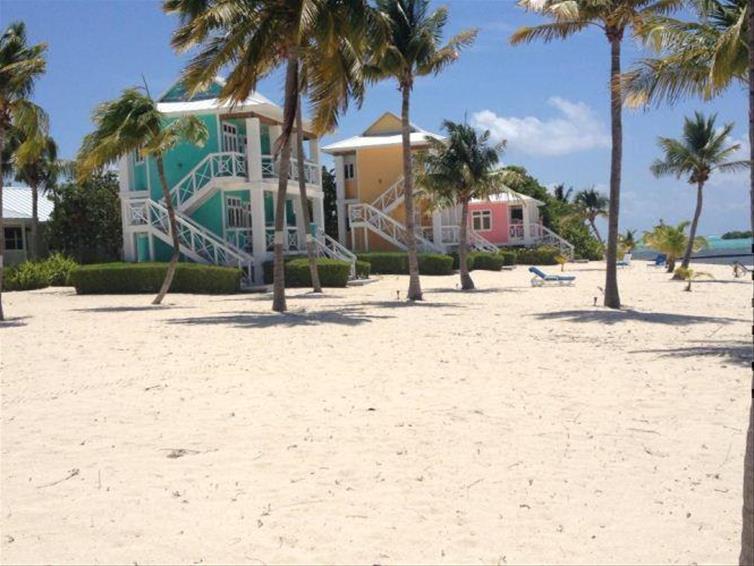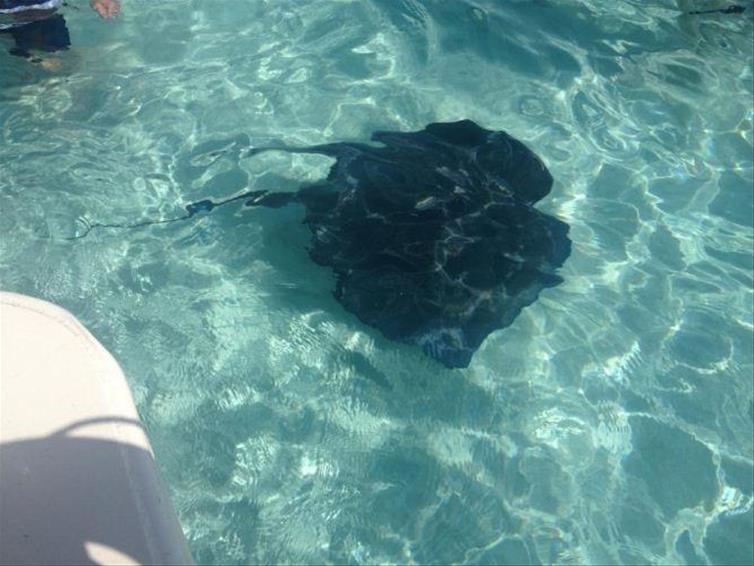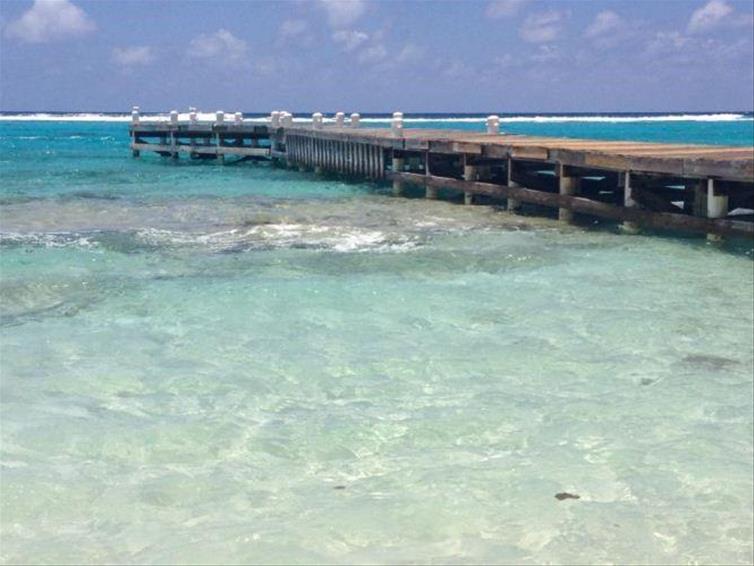 In June 2013, I was lucky enough to join the Grand Cayman Department of Tourism on an educational trip to their fabulous islands in the British West Indies in the Caribbean.
We flew with British Airways in economy from Terminal 5 at London Heathrow via the Bahamas and the total journey time was about 11.5 hours including a one hour touchdown in Nassau to let passengers on and off. The aircraft had seat back TV's and good leg room. The food was nice and the crew professional.
On arrival into Owen Roberts International Airport, we were met by the local representatives of the Department of Tourism and taken to the Sunshine Suites which was to be our base for the next five days. Located about 15 minutes' drive from George Town, the Sunshine Suites is a three star property with several three storey blocks containing studios, deluxe studios and two bed suites. All have bathrooms with bath and shower and a small kitchenette with a big fridge freezer, toaster and a small hob. In the centre of the property is a small reception with internet access, a pool, bar and restaurant.
During our stay, we visited many hotels including Compass Point, Cobalt Coast and Sunset House, which are all hotels focusing on diving. Grand Cayman has three of the world's top diving sites including Bloody Bay Wall. All three hotels have boats and equipment for taking guests out to the best dive sites and include diving in their rates. The accommodation itself is basic, but the friendly staff, environment and expertise are offered in abundance!
Other hotels we visited included The Reef Resort, Marriott Beach Resort, Comfort Suites, Westin Grand Cayman, Caribbean Club, Grand Cayman Beach Suites, Ritz Carlton Grand Cayman and Cotton Tree. Visiting all these properties has given me a great insight into the types of properties that Grand Cayman has to offer including the luxury that The Ritz Carlton, Marriott and Westin can offer and the space and luxury of the Caribbean Club and the Grand Cayman Beach Suites.
My favourite property was Cotton Tree located in West Bay. The property has four boutique cottages designed to a very high specification. They offer privacy and access to beautiful spaces including a beach. It's great for couples and families and you can even rent all four cottages which can accommodate up to 16 people and they are not as expensive as you would imagine. Family owned and run, Cotton Tree is a home away from home.
On the third day of our visit, we flew in a 14-seater Cayman Airways plane to Little Cayman. Just a 30 minute hop from Grand Cayman, this relaxed little island is only 10 miles by one mile and has stunning beaches and lots of Iguanas! We visited The Club, Conch Club, Southern Cross Club, Paradise Villas and Little Cayman Beach Resort. Little Cayman Beach Resort is more of a hotel style complex with a small pool and bar with direct access onto a beautiful beach. The other properties are more apartment and villa style being your own little piece of paradise and home away from home. We also visited Point of Sand which is a beach at one end of the island where the sand is pink and had lunch on the beach at the Hungry Iguana. Little Cayman is definitely the place for those who want to escape it all and just relax, snorkel, dive and get away from the world.
We were lucky enough to eat in some fantastic places, including Cayman Cabana, Icoa Fine Foods (where breakfast was amazing!), Tikki Beach, The Wharf and Casanovas. We also visited Stingray City, Rum Point, Pedro St James, Grand Old House, Seven Fathoms Rum, Camana Bay and Atlantis Submarine.
Grand Cayman has a relaxed feel to it from the moment you step off the plane. It is different to some other islands in the Caribbean that I have been to. There is only one all-inclusive property as there are so many fabulous places to dine out and the beaches are beautiful. It is a diver's paradise and the waters are so clear that snorkelling is exceptional as well.
Thanks to the Grand Cayman Department of Tourism for a fantastic trip and if this is somewhere you are thinking of going, give me a call and I can tell you all about it.