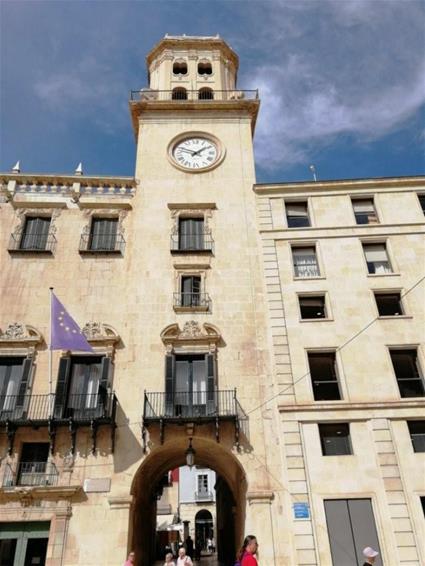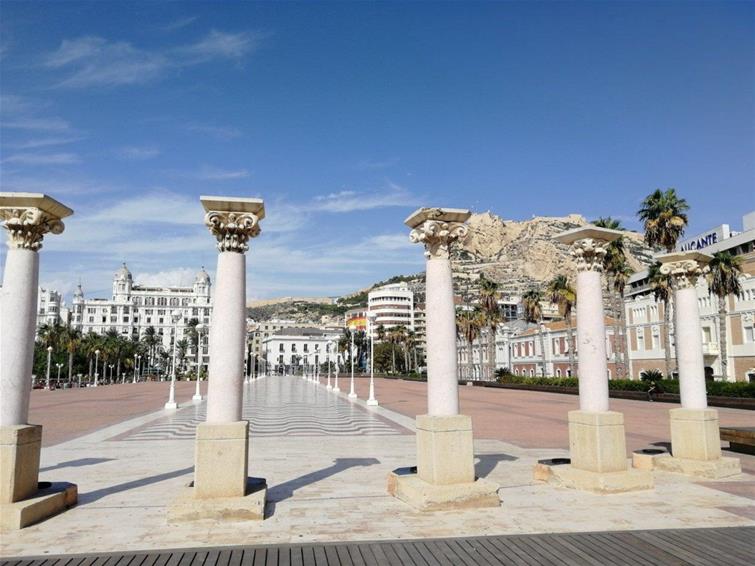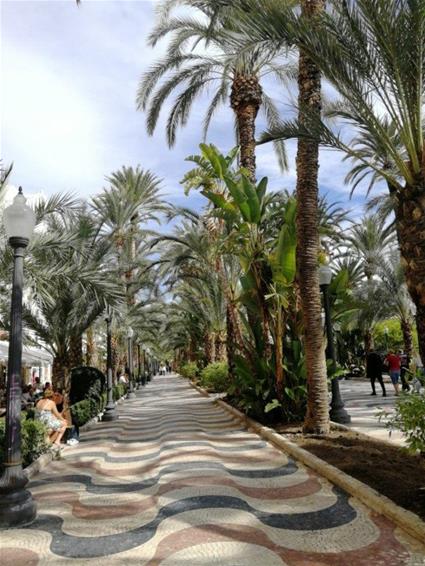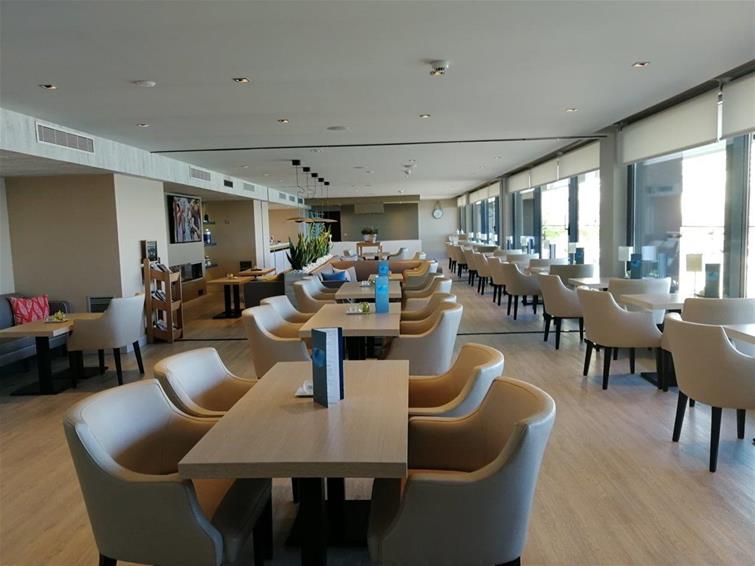 It was my first time travelling to Alicante on Spain's south eastern Costa Blanca and I chose to get there from one of my local airports, Bournemouth with Ryan Air. Bournemouth airport is a great airport to travel from as it is small and so relaxed. There are no free stopping spots to drop people off, so make sure you have parking money on you to use the car park!
Check in was easy and security didn't take long at all and we waited for our flight in the Navigator pub which served good food and drink at a fair price.
The flight was good with RyanAir, nothing special but you then don't expect 5 star with them. I definitely recommend the Priority boarding that can come with 2 pieces of hand-luggage. RyanAir baggage rules are very strict so worth checking at the time of booking what you intend to take with you and booking the correct allowances.
On arrival into Alicante airport, I found that it is a very modern and well organised airport. There were plenty of taxis available outside and the journey time from the airport into the heart of the city is only 15-20mins, so ideal for avoiding long transfers.
We stayed at Melia Alicante which is a short walk from the main and old town and located on the Marina where there are some good restaurants especially for seafood. Our room was modern, clean and spacious. There were no tea and coffee making facilities so if you are a cuppa on your balcony fan, then pack a travel kettle and mugs to take with you! Our balcony overlooked the pool and ocean, rooms on the other side overlook the beach and sun deck.
The Melia has a priority lounge called The Level, where you can go throughout the day for snacks and refreshments included in the Level room rates. There is a small sun deck as well just for those clients but the space was very small, so on bad weather days it is a good upgrade as it gives you somewhere nice indoors to relax (indoor areas for other guests were quite dark), but on sunbathing days, the main areas are better and have more room.
The pool was very chilly (we were there in October) and the sun moves around the building during the day, so we found ourselves having to move from the pool to the sundeck at about 2pm in the afternoon.
The restaurants were very good, and the service was good. Breakfast was served in the buffet restaurant and offered a good choice or hot and cold food with a live omelette station. This also opened on some nights with a themed buffet, but we ate in the a la carte restaurant Terra on one occasion and had the most amazing seafood Paella which I would highly recommend trying whilst you are there.
One of the best hotels in Alicante and definitely worthy of its 4-star rating and in a great location for exploring all that Alicante has to offer.
More about Alicante. The city itself is quite compact and easy to get around. There are tours that you can take, but we opted to do some self-guided walking tours around the city to take in the main sights including the wonderful indoor market, the old town which it's beautiful and traditional architecture, historic bomb shelters and great shopping spots. Check out this website for ideas of routes and sights - https://www.alicanteturismo.com/city-walks/?lang=en. A tip for you, when looking for dining, the further away you go from the marina and beaches, the better the prices in the restaurants and they all have special set menus and beautiful people out the front encouraging you to come in.
If you're feeling energetic, you can take a walk up to the most visited monument in the city, The Castle of Santa Barbara which is perched on top of Mount Benacantil, at a height of 166 metres and stands as one of Spain's largest mediaeval fortresses , providing great views of Alicante's perfect bay.
There are also various boat trips you can take from the Marina from a 20-minute ride around the marina to an evening sunset and cocktails along the bay.
Overall, we had a lovely break in Alicante with decent weather and wonderful food. I would say avoid the main sights on days when cruise ships are in (cruise passengers can walk from the ship into town very easily) and don't be afraid to explore the nooks and crannies of the city, you never know what you will come across!