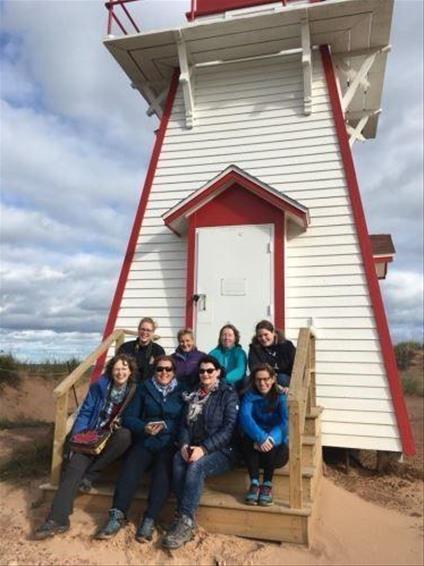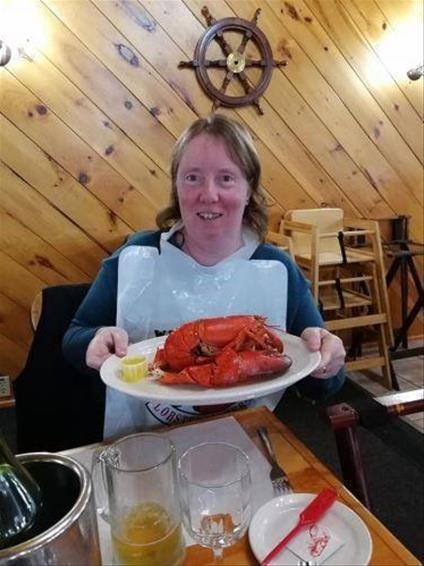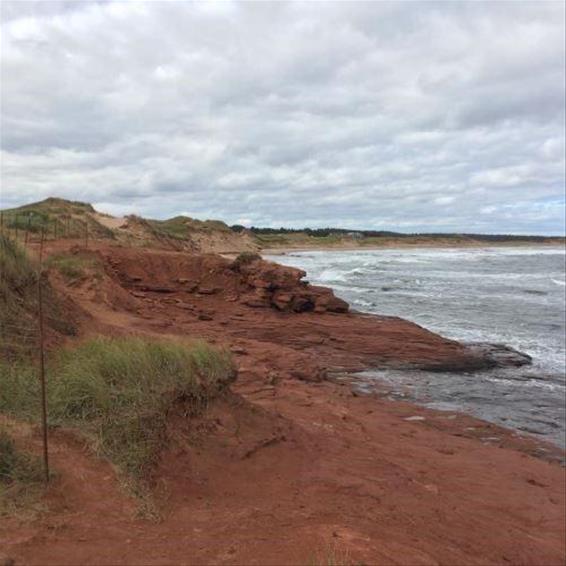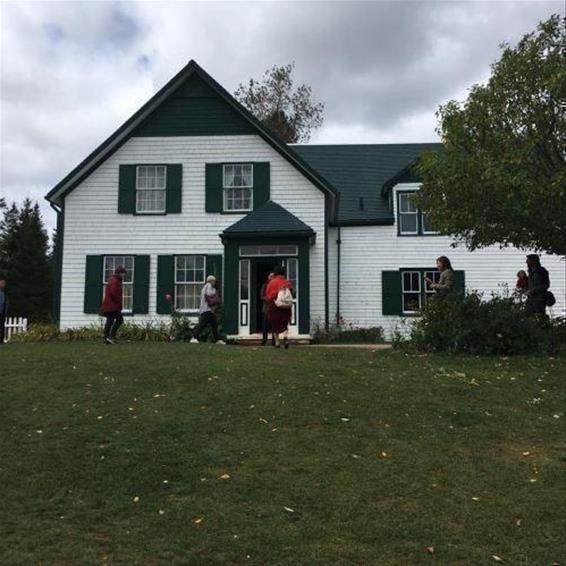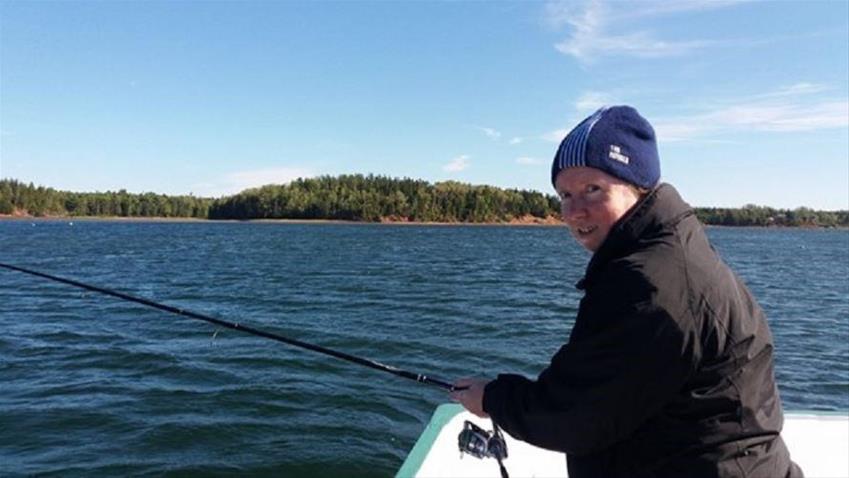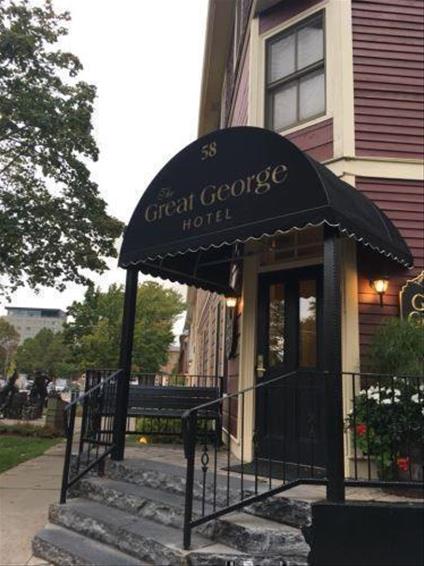 I'd always wanted to explore more of Canada, the real Canada outside of the cities that everyone has heard of and being part of the Canada Specialist program recently gave me just that opportunity.
8 of us flew out to Charlottetown in Prince Edward Island via Halifax with Air Canada. A very comfortable international flight in business class with great food and service and then on to a small 18 seater plane where the pilot loaded the luggage, gave the safety announcement and then climbed in the cockpit and flew the plane!
Our home for 3 nights was the lovely Great George Hotel in Charlottetown, made up of 21 original houses and full of character. My room was located in the Wellington House connected to the main reception building and had a seating area with coffee machine, a four poster bed, writing desk and a bathroom with shower over bath. On a Friday evening, the management host a drinks reception in the main house where signed photos of their celebrity past guests can be found around a baby grand piano and a roaring fireplace. A simple breakfast can also be found here and reception are warm and welcoming with local maps (including runners maps), binoculars and brollies for guest use.
Our time in Prince Edward Island gave us the opportunity to have so many unique experiences which included:
- A Falls Food Festival with celebrity chef Michael Smith where it began on arrival we were treated to wander round food stalls from tip chefs from the island where were sampled local delights such as mussels, oysters and craft sodas. There were also ice carvers, painters and human statues to keep us entertained. We then proceeded to the main event where were were entertained by acrobats and a live band, with each course being introduced by the chef that designed it who described the dish along with details or where the food was locally sourced.
- We went fishing with Tranquillity Cove Adventures where we were shown a lobster pot and how it worked, a mussels sock and learned how they attach to the sock and grow over 18 - 24 months. I caught 4 fish and we also saw seals and eagles.
- We climbed the dunes in Prince Edward Island National Park, reaching it via the floating walkway and a stunning beach.
- We visited the site of the famous Anne of Green Gables site and wandered about the house that the book was based on and walked one of the trails in the ground.
- We sampled a lobster dinner where there was a 60 ft salad bar with everything from Mussels to desserts and had amazing food throughout our stay.
We had wonderful hosts who shared with us their experience of growing up and living on Prince Edward Island. They seemed to know everyone we met along the way and were passionate to share the history of the island, what island life was like and how sending people to the island is important to them.
I have come away with a sense of calm from Prince Edward Island. The people were so friendly and keen to give us a wonderful experience. The food was amazing especially the seafood! There is such a range of experiences to be had and the air so clean.
I love my time on Prince Edward Island (PEI) and can't wait to go back and explore some more in the future.