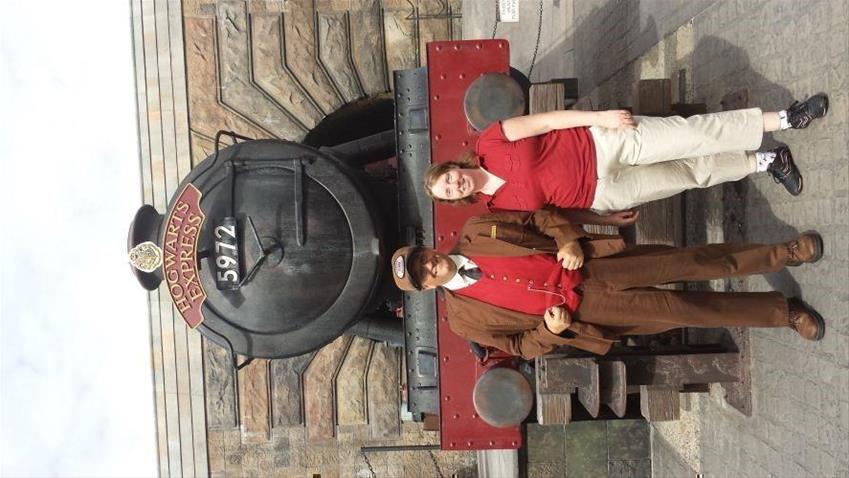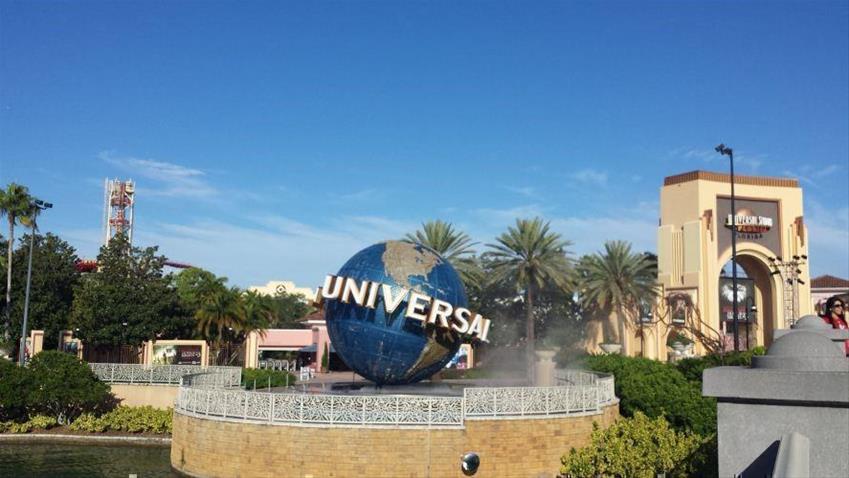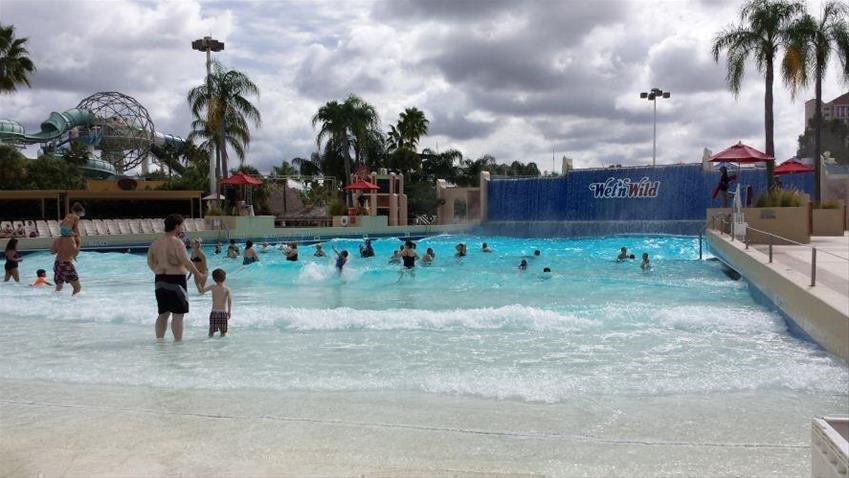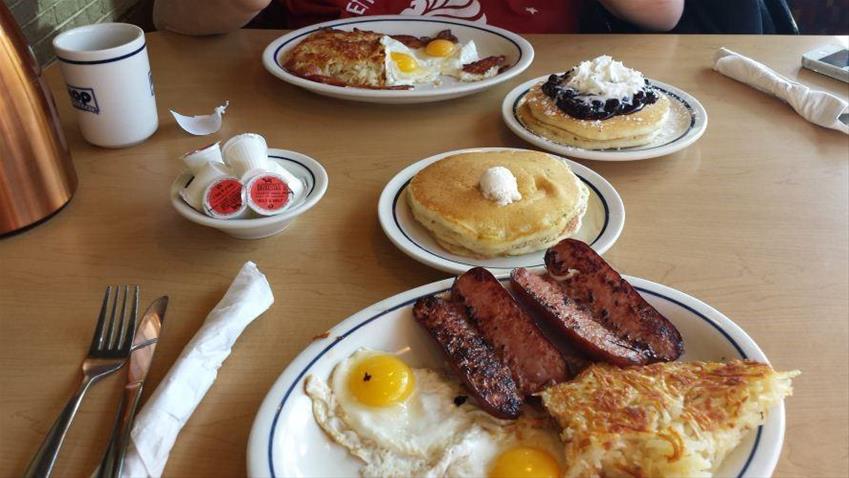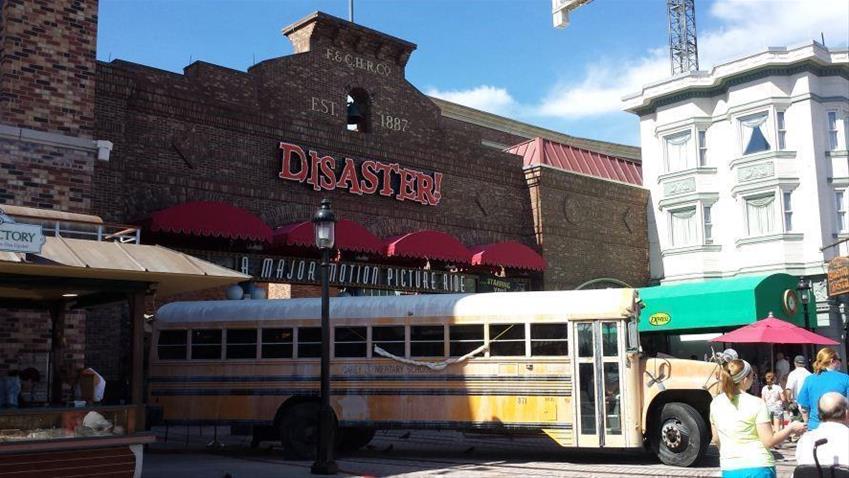 We departed London Gatwick flying with Virgin Atlantic, having pre-purchased emergency exit rows. We had been allocated seats in the upstairs of the aircraft which was fantastic. Sitting behind Premium Economy at the front of only a few rows of economy, it was a very pleasant and quiet journey into Orlando International.
We decided to stay on International Drive (I-Drive) close to Wet N Wild and Universal Studios. I-Drive is such a good place to base yourself which an abundance of eateries with coupons galore to make eating out affordable, it's also so easy to get around using the I-Ride Trollies which you can get a 14 day pass for unlimited travel. Most hotels on I-Drive also offer shuttles to the theme parks either for free or a small fee. Alternatively, they all have plenty of parking if you would prefer to drive yourself.
As we had been to Disney before, we purchased a 5 Park Ticket which gave us access to both Universal Studios and Islands of Adventure, Wet N Wild, Aquatica and Seaworld. We also purchased an "experience ticket" which we got to pick 4 out of 10 experiences of which we chose The Titanic Experience, Wonderworks, Ripley's Believe It or Not and the Magic Dinner Show.
My highlight of the trip was at Harry Potter World in Islands of Adventure. Universal have done an amazing job of bringing the movie back to life and with Diagon Alley opening in summer 2014 where you use the Hogwarts Express to get from Hogsmead to Diagon Alley, they are just adding to the experience more.
I rode the Harry Potter and the Forbidden Journey ride which was amazing and not for the faint hearted. The walk through the queue to get to the ride itself is an amazing experience and the ride is spectacular if a little physically violent in places. I also took in the surroundings of Hogsmead, listening to the Hogwarts Choir whilst sampling Butterbeer. I definitely can't wait to go back and travel through Gringotts in the new Diagon Alley area.
Transformers 3D is a new addition to Universal. You ride in a car and are taken through rooms with massive 4D screens where characters jump out at you and you feel the warmth of fire and the cold of ice (and get a little bit wet). This was absolutely awesome!
Out of the water parks, Aquatica was my favourite. With a (man-made) beach, it gives you the opportunity to relax whilst having the thrill of the slides (one with dolphins swimming around it) and the lazy river. There is also a large water park for the younger children which was great. The all-day buffet was very good here but take towels with you otherwise you have to rent them.
If you want a day out of the parks, International Drive has so many things to do. Ripley's Believe It or Not, is full of weird and wonderful things to see. Wonderworks is more interactive with a rope course, earthquake and hurricane simulators, a 4D ride and much more. There are also several exhibitions on such as the Titanic Experience, which takes you through the moments leading to the disaster and shows you the different standards on-board and the people that lost their lives. I also visited the Human Body experience which was fascinating, but not for those who are squeamish.
I-Drive in the evening is a great place to be, with so much choice of what to eat and entertainment. We ate Tepanyaki, Brazillian, Italian and much more. We went to a Magic Dinner Show and was entertained whilst eating as much Pizza as we wanted and we ate Lobsters at the Boston Lobster Restaurant. No-one should go hungry on I-Drive with all the all you can eat buffet choices.
For evening entertainment, I highly recommend Howl at the Moon, a duelling piano bar although it is for over 21's only. The musicians we saw were extremely talented and the atmosphere was electric. For the younger visitors, mini golf courses are in abundance with all different themes.
Over the two weeks, we visited so many places and had so many experiences. If you are thinking of planning a trip to Orlando and would like to have a chat with me about my visit, please contact me on kate.self@travelcounsellors.com or on 01962 659280.