Based in Burwell
Kathryn Cook
Looking for help with your business travel? Find out how I can help here
It's Nice To Meet You
Hi, I'm Kathryn and want to say thanks for visiting my webpage.
Travel is my passion which started over 30 years ago, and has inspired me to visit many corners of this fabulous planet. I joined Travel Counsellors to be able to share my love of travel with you and create the holiday you want.
Travel is very personal, and so should the service be. I'm home based so I can help organise your holiday at the time that most suits you, including evenings and weekends, offering a service which starts when you first start thinking of a holiday right through to when you arrive home.
My own travels mean I can offer advice from first-hand experience for many destinations. I have travelled extensively in South East Asia, Australia and New Zealand. I have self-driven through the USA, Canada and driven a Land Rover across Namibia. I have immersed myself in the vibrant culture of India and the underwater world of the Maldives. My travels are not limited to a single style, yes, a beach holiday is the perfect way to recharge the batteries, but I have also enjoyed overland adventures in Vietnam and Cambodia, to name a couple. For a more active holiday I love to scuba dive places such as the Coral triangle of Asia and skiing the peaks of Europe and North America. My love of travel is also fulfilled closer to home too with European city breaks, self-drives and beaches to rival the best of them. As well as enjoying the cultures and people, I love the fabulous food too.
As you can see, I am not your normal travel agent, I pride myself on the relationships I build with each of my clients to truly understand what your wants and needs are.
Get in touch today and let's chat about where in the world your next holiday could take you.

"Of all the books in all the world, the best stories are found between the pages of a passport" Unknown

Contact Me
Whatever your holiday needs I'm here to help you, so simply give me a call or send me an email with your contact details on and I can get things started for you:
Find me on social
My Videos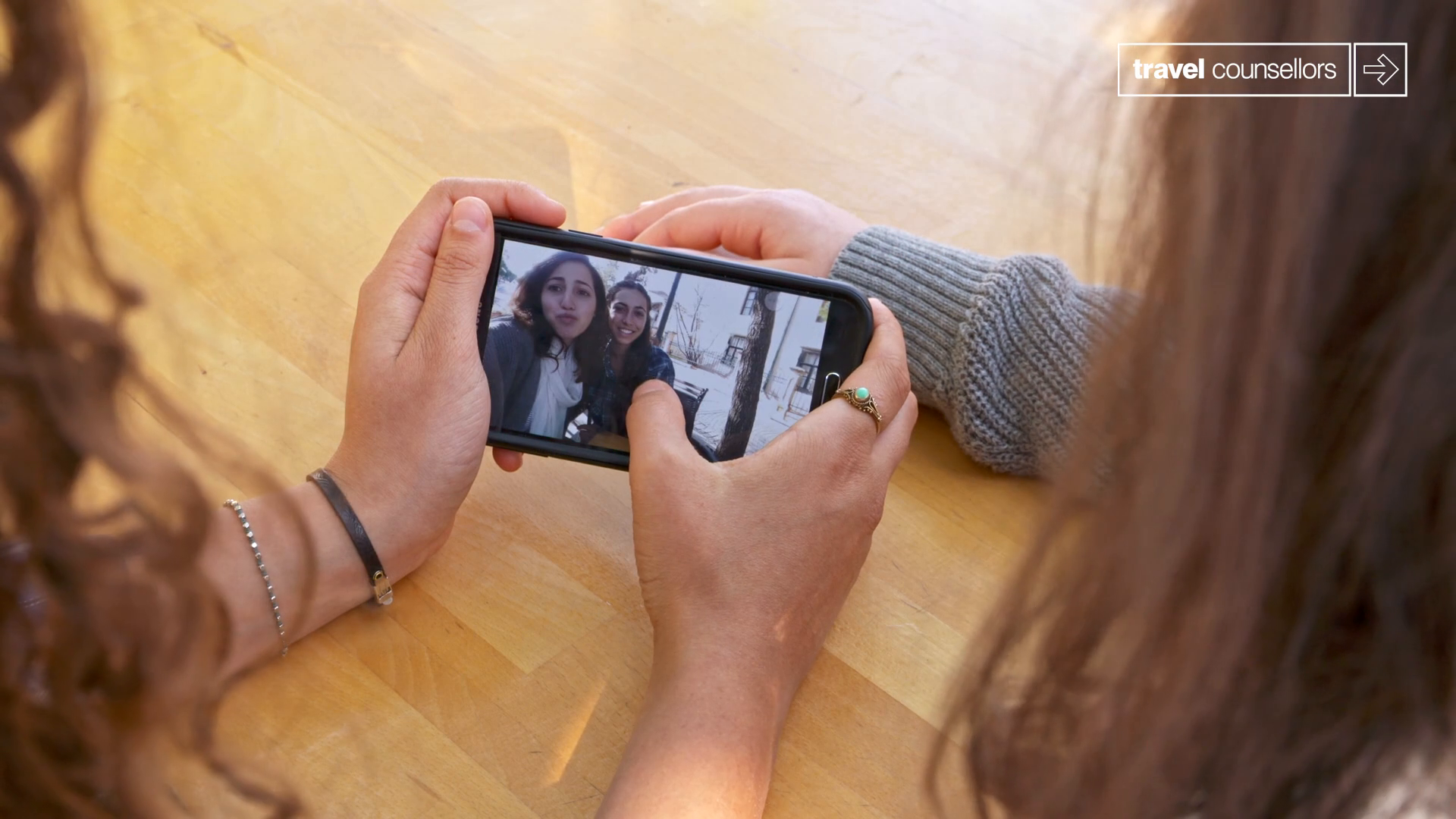 Love Travel - Tony Walsh poem for Travel Counsellors
4/7/2021
Reminisce about your holidays, places you love, or would love to go with our video alongside the wonderful poem written for us by Tony Walsh.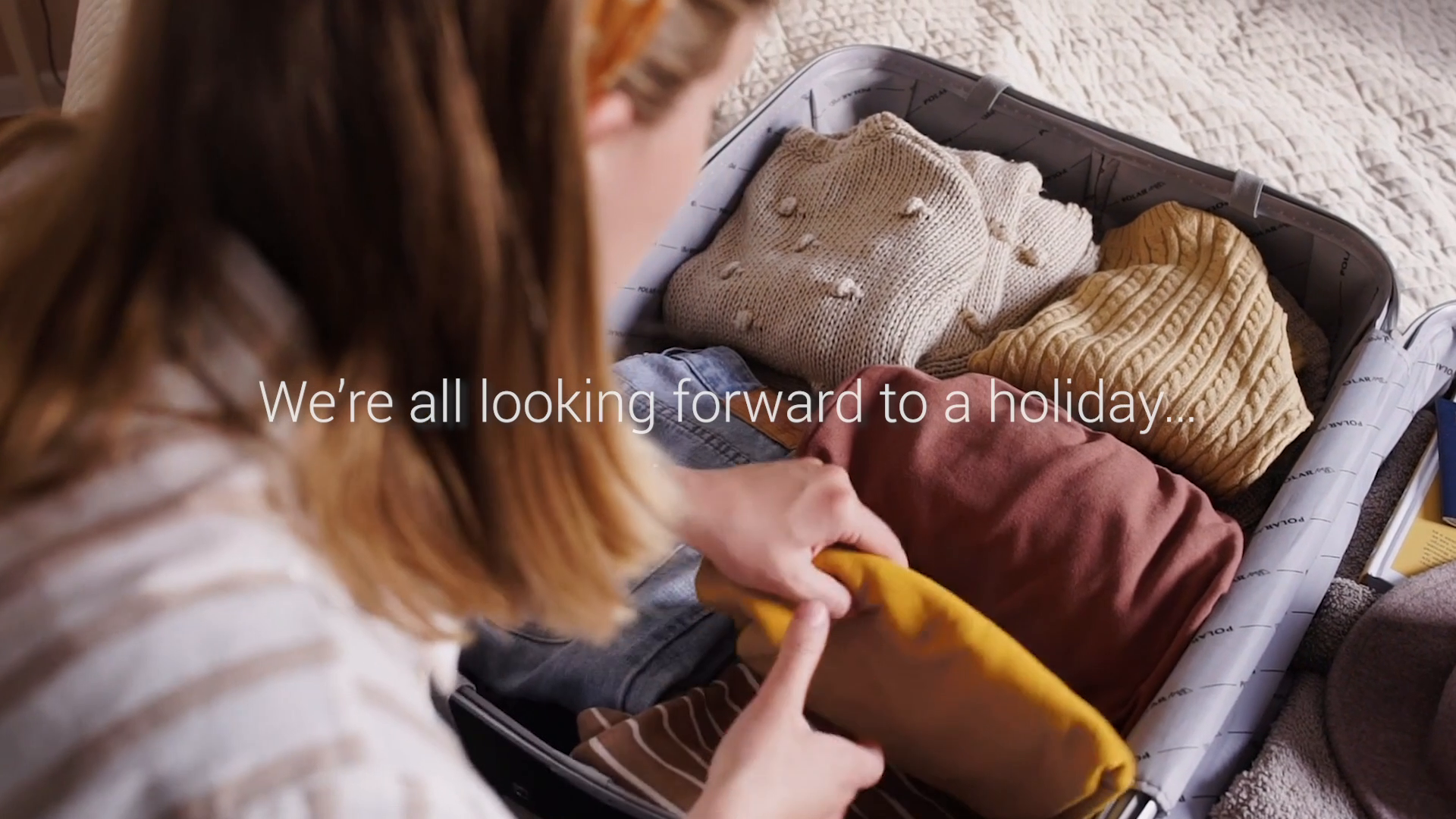 A World of Good
1/7/2021
A holiday always does us the world of good so dive in and enjoy some inspiration.
My Blog
I absolutely live and breathe travel and I love to write about my experiences! Please take a look through my posts - you might find your own holiday inspiration.
How will European travel change post Brexit?
29 December 2020
With Britain leaving the EU entry to European countries has now changed. Looking at the new rules, apart from a little more planning and checking before travelling, Europe will still be easy to get to and remains a great holiday destination. Passports – Check your dates, and don't forget the dog's Passports now need to have at least 6 months expiry and cannot go beyond 10 years old during this time. This sounds confusing but there is a useful government website that will tell you if your passport is still valid https://www.gov.uk/check-a-passport-travel-europe-1-january-2021 This is likely to catch a lot of people out closer to the main summer holiday season, so it is worth checking now and getting a replacement if needed. For all but the most frequent or long-term European traveller visas will not be needed as you can stay for up to 90 days in any 180-day period. Our faithful animal friends are also affected as the current EU pet passport scheme will no longer apply. This is planned to change to an animal health certificate (AHC) confirming your pet is microchipped and vaccinated against rabies, and you will need to get a new certificate each time you travel. These are valid for four months for a single trip into the EU and for re-entry to Great Britain. https://www.gov.uk/taking-your-pet-abroad Entry to Europe – May take longer At this time, it is looking like we will not be able to use the EU eGates in European airports as UK travellers will have to join the "all other passport" queue and you may be asked for your return or onward travel details by a nice person in uniform. In smaller holiday airports this should not be too much of an issue, but at major city airports passport queues could be long as UK travellers join travellers from the rest of the world. To try and reduce your time in the queue think about choosing flights that arrive at different times to the large, long haul aircraft from the Americas or Asia bringing hundreds of people at the same time. Emergency medical cover – but do not forget insurance In the deal announced before Christmas it was said that any European Health Insurance Card (EHIC) issued before the end of 2020 will be valid until their expiry date. The government has said that it will be rolling out a new UK Global Health Insurance Card (GHIC) as a replacement, but there are no further details yet on how to obtain it just yet. This replacement will continue to be for emergency healthcare only and does not replace travel insurance, with the government's advice still being that you should buy travel insurance with healthcare cover before you travel. Driving – more to it that just on the other side of the road When hiring a car in Europe you do need to check whether you need an International Driving Permit (IDP). In most cases a photo licence will still be okay, but if you still have a paper licence or if it has been issued in the Isle of Man or the Channel Islands then you may need to get an IDP. The website https://www.gov.uk/driving-abroad/international-driving-permit has an up-to-date list of each country's requirements. If driving your own car to the continent, then more documents will need to be carried. As well as potentially needing an IDP, a green card from your insurance company to prove that you have adequate insurance cover for driving abroad is required. Other documents showing insurance and vehicle ownership are also needed and these can be found on the AA website, including a list of additional equipment you need to carry. https://www.theaa.com/european-breakdown-cover/driving-in-europe/what-do-i-need Mobile phone roaming – avoiding extra costs The good news is that although the UK leaving the EU would allow mobile phone operators to charge for roaming in EU countries, it seems as though most are continuing to allow us to use our minutes, text and data when visiting Europe. Although this is often capped, it should mean that sending photos home or to social media will not end up costing a fortune. Saying this, things may change so it is still worth just checking with your provider before you travel. Duty free - Not quite so boozy cruises Unfortunately, the days of bringing back unlimited quantities of French wine or Belgian beer has come to an end. Duty free will make a return at airports, Eurotunnel, and on-board ferries, but you will be limited to the volumes that you can bring into the UK. However, the limits for alcohol (including wine and beer) have been increased to a reasonable amount. Full details can be found here https://www.gov.uk/government/news/duty-free-extended-to-the-eu-from-january-2021 Please note: With new arrangements being agreed weekly, please check the gov.uk website for the latest travel information.
My customer stories
Sent by S Cunliffe
Manchester 21/06/2022
Friendly, informative and professional service. Would highly recommend Kathryn when booking a holiday.
Sent by R Sheppard
Bury St. Edmunds 03/05/2022
Actually 11 - I've already recommended you and will continue to do so! SO much easier, saves time money and a heap of hassle and give you options you didn't think you could have! Just fabulous!
Sent by A Powell
London 26/04/2022
Kathryn was full of useful tips and advice. I'd certainly use her services again!
Sent by S Aitchison
Crawley 26/04/2022
I found the personal service you get from Travel Counsellors, especially Kathryn is second to none. It allows you to create exactly the holiday you want and the prices are always within budget.
Sent by M Roche
Stevenage 19/04/2022
Kathryn provides a truly first class service and we are delighted with the trip that she has planned for us. She is always bright and cheerful and attentive. We could heartily recommend her services and Travel Counsellors as a company.
Sent by P Buckle
Crawley 12/04/2022
Kathryn's service has been first class. From our initial conversation through to booking we could not have asked for more. Many thanks
Sent by M Attwood
Romsey 06/04/2022
Kathryn listened, came up with good suggestions and itinerary. She is professional but at the same time relaxed and easy to converse with. I felt comfortable relaying my thoughts, wishes and ideas and knew her suggestions would fit and come from a knowledgeable background. We will be going to places that we had not thought of and making the most of our time in Italy. I cannot wait for the next adventure.
Sent by S Humphries
Birmingham 04/04/2022
Kathryn has been fantastic , made it so easy for us . I would recommend her to anyone who needs a holiday, she's amazing x Thank you
Sent by R Killpack
Sevenoaks 04/04/2022
Kathryn has gone above and beyond to not only plan our trip to the USA, but also offer support and guidance.
Sent by M Iovino
Cambridge 03/04/2022
Kathryn, our travel counsellor, is just the best! She tailors the holiday based on your needs and support you all the way!
Sent by K Budgen
London 01/03/2022
Really helpful, supportive, patient and responsive, making sure we got all we needed- it's amazing to have someone else doing the searching/admin!
Sent by P Lewis
Mid Glamorgan 24/02/2022
We have had first class service and has kept us informed during very difficult times(Covid) Thank You
Sent by K Weekes
Swansea 12/02/2022
Nothing is too much, always have a fast response. Thank you!
Sent by K Paxton
NEWMARKET 12/02/2022
Such a friendly helpful approachable lady
Sent by K Gangadeen
Farnborough 12/02/2022
Kathryn has put together the holiday of a lifetime, nothing was too much trouble.
Sent by L Hardie
Edinburgh 29/12/2021
Delighted with the options, care and attention to detail when planning our trip that required Kathryn to work around key requirements. Thank You for your help and support.
Sent by S Gill
Cambridge 29/12/2021
Kathryn's service was excellent. She asked for our preferences and identified great options that we could then use to fine-tune what we were exactly looking for. She went the extra mile to include extras that weren't included in the typical package and took care of everything when booking. It couldn't have been easier! Thank you, Kathryn!
Sent by H Parker
Surrey 29/12/2021
Really helpful from start to finish putting together a special holiday that I would never have been able to do myself. Also feel confident during these uncertain times, that any problems will be sorted out!! Thank you.
Sent by T Jessener
London 29/12/2021
Kathryn was super helpful from the start to end of booking our trip, and provided information and reassurance in light of changing government restrictions on travel. Would highly recommend.
Sent by J Dean
Cambridge 29/12/2021
Kathryn has so far offered a highly personalised service and in these uncertain times (re:COVID and travel) has been understanding and reassuring. She has been really responsive to our questions. We are very much looking forward to our trip.
Sent by K Cherry
Cambridge 08/12/2021
Kathryn is very knowledgeable, lovely to deal with and very passionate about getting the right deal for you. Down to helping me complete my holiday booking during her own holiday, and helping us make sure we have extra legroom seats on the plane for our son, going above and beyond!
Sent by A Stubbings
BUCKINGHAM 04/12/2021
Already recommended Kathryn. I'm now booking all my holidays through her! Fabulous service and very knowledgeable!
Sent by P Evans
Cambridge 04/12/2021
Very helpful. Kathryn went out of her way to explain things and make the booking as easy as possible. I am telling all my friends!
Sent by M Gibson
Cambridge 23/10/2021
Kathryn is amazing. Her travel knowledge is brilliant and she always goes the extra mile to make sure our holiday plans are perfect.
Sent by P Cook
Aylesbury 23/10/2021
Kathryn listened to our requests and delivered and exceeded all of our requirements Thankyou
Sent by B Turner
ST. ALBANS 23/10/2021
Listened to our requirements, sorted out issues and provided an excellent and timely service.
Sent by R Williams
Cambridgeshire 23/10/2021
Kathryn has provided an amazing service and really taken the stress away of looking for holidays. She has been very responsive, taken all of our requirements into consideration and found us a holiday we have dreamed of. We are already working with her on our next holiday and have recommended her to family and friends.
Sent by A Paul
Shropshire 23/10/2021
Kathryn has been great since our first conversation. She has gone above and beyond to find the perfect location and has met all our criteria perfectly!!
Sent by L Hind
West Yorkshire 02/09/2021
We are so grateful to Kathryn for her support, creativity and kindness in booking our holiday for us. In this uncertain time we really needed the comfort and experience of someone like Kathryn. She was patient, efficient and made us feel like we were her top priority. It's all booked and taken care of and I have a real person to call anytime I have a question. Thank you so much Kathryn.
Sent by B Shirion
ST. ALBANS 02/09/2021
Very patient and helpful
Sent by V Hollins
WHITCHURCH 02/09/2021
Kathryn Has been very professional throughout booking the Holiday. She has recommended many fantastic hotels and really understands the clients need. I would 100% book through Kathryn again.
Sent by S Woodward
Swansea 25/08/2021
Absolutely and by far the best and most personal experience I've ever received. I will never go anywhere else for travel assistance and have already given your details to all my friends and family so you can assist with their travel needs. You took all the stress out of booking my trip. Thank you so much.
Sent by C Groves
Coventry 25/08/2021
Kathryn is great when it comes to finding just the right kind of holiday for us and for our budget! It's never too much trouble and you can tell that she really wants to find something that will really suit.
Sent by L Cohen
Borehamwood 25/08/2021
You're amazing! Thank you so much for all of the effort and hard work you have put in dealing with three honeymoons for us. You have completely changed our outlook of the best way to book a holiday and we look forward to booking through again in the future.
Sent by Claire Groves
Coventry 19/05/2021
Kathryn is great when it comes to finding just the right kind of holiday for us and for our budget! It's never too much trouble and you can tell that she really wants to find something that will really suit.
Sent by Lisa Davie
LINLITHGOW 12/05/2021
Kathryn has worked so hard to put together different holiday options for us during these uncertain times. She is incredibly knowledgeable and takes the time to understand exactly what you're looking for. We will definitely be booking more holidays with her in future.
Sent by Sam Reynolds
BURY ST. EDMUNDS 12/05/2021
Hugely impressed with all of Kathryn's help and support in finding a holiday during these uncertain times. Despite multiple setbacks Kathryn has been brilliant in communicating throughout and couldn't have been more patient or helpful trying to find an alternative getaway. Really excited about what has been found and can now finally have something to look forwards to. Couldn't recommend Kathryn enough
Sent by Wendy Carter
Harpenden 12/05/2021
We were a little late in booking a UK summer holiday this year and due to the limited places left to book- and the issues me and hubby had in trying to recoup our holiday losses last year-I wanted a professional to take all this stress from our hands. I was absolutely hesitant on using a third party to book our holiday as I had assumed it would cost us so much more using this type of service. I was so very wrong, there was no additional cost to us at all. Kathryn was thorough in finding out our expectations and needs of a family holiday and ensured our budget was kept to. She was able to find us a wonderful place in the UK which had a beautiful view, a pool for the children, bbq for the husband and pet friendly accommodation with a fenced in garden for our dog. Everyone is happy! I would not hesitate to recommend Kathryn to anyone who wishes to book a holiday abroad or in the UK. Not only was the stress of finding a new place to book taken care of but the hours and hours of trawling the Internet were saved. Her extensive knowledge on travel is second to none. Thank you
Sent by Sabeeta Zafar
Suffolk 12/05/2021
So at first, I thought why use a travel counsellor when you can just do it all yourself? But I took a chance... and I'm never planning anything myself again - not without Kathryn! Kathryn's really been amazing. The amount and depth of knowledge she has about the travel industry is astounding; it makes you realise why it is worth your time and money by leaving all kinds of getaways in the hands of an expert - a trusted expert at that. Once Kathryn saved our trip abroad after the pandemic hit, looked after the airline/ hotel bookings and the money paid and was able to re-book - that's when you know you've found the one! She has planned and taken care of trips domestically too and takes into account what you would like, and then comes back with something even better than you originally thought of. A godsend honestly, I wish I had gotten in touch way before I did, a lot of trips could have been made even more special. I would recommend Kathryn to anyone with 1000% confidence. She literally takes care of everything so you can relax knowing you're sorted. What more could you want?!
Sent by P Lewis
Wales 02/03/2021
We must take this opportunity to tell you how helpful and understanding you have been regarding the Holiday we booked with you for 2021. We felt then that 2021 was the wrong time to go so asked if we could defer to 2022. There was no problem and you gave us advice and was very understanding to our needs regarding Flights Accommodation,Car Hire,Tickets to the resorts parks etc. We are very satisfied with the the arrangements you secured for us,you kept us up to date regularly in this very difficult times.Thank you Kathryn
Sent by Sharon Humphreys
Birmingham 02/03/2021
I would like to say that Kathryn has handled our holiday booking with excellent service she has helped us every step of the way, With all the uncertainty with Covid if ever there is a problem she has contacted us straight away. I would highly recommend Kathryn to anyone and have done Fantastic Service Thankyou Kathryn Cook
Sent by Kate Barker
CAMBRIDGE 01/03/2021
I have been consistently amazed by the service and commitment from Kathryn. Her knowledge of the rules and regulations has been really good and no matter what problems I give her she always has options and solutions! We have had to postpone our trip to NZ twice now and she has been extremely helpful in advising us what do both times. Would highly recommend her travel services!
Sent by Lee Cohen
Hertfordshire 01/03/2021
You couldn't ask for a better travel consultant than Kathryn. She helped us book our dream honeymoon, giving us recommendations and ideas that we didn't even think to ask. Throughout the pandemic, she has had to cancel and rebook every part of our three week trip, all while keeping us calm and updated. She made the experience completely easy and stress free for us. I could not recommend Kathryn enough, all I can say is that we plan on using Kathryn's services and travelling expertise again and again! Thank you!
Sent by Elaine Vinnicombe
BIRMINGHAM 28/02/2021
At first I was very sceptical about using a travel consultant as I thought prices would be very high, so when Kathryn was recommended to me I didn't think she would be able to compete with Booking.com and online flight booking centres well I was proven wrong. Kathryn asked me what I wanted, what type of holiday and budget I was looking at, she then came back with a variety of hotels for me to look at and all with great prices and cheaper than Booking.com so was totally shocked.. we then decided on a date and hotel for Bali March 2021.. when there was a change to our flight Kathryn called me straight away and went through options and got all the amendments changed for us.. nearer to the time it was looking like March 2020 was no longer an option and Kathryn again came to the rescue and changed all our details to June 2021 also helping me arrange a wedding renewal ceremony as would be celebrating our 25th wedding anniversary whilst we would be in Bali.. but again Covid got in the way and again Kathryn has now arranged to transfer our holiday to May 2022.. I am so grateful that I have Kathryn to turn too to make all these amendments for us and keeping us in the loop with everything I couldn't have done it myself so I am very happy with the amazing service we have and would recommend her services to anyone booking a holiday
Sent by James Lunney
ALEXANDRIA 15/03/2020
I would just like to say, the indepth detail that was explained to us left us in no doubt aboutAny aspects of our holiday, very understanding to a person like myself who is not computer literate, 100% 10/10
Sent by Kate Barker
Swaffham Prior 02/03/2020
I could not have booked this holiday without the help of Kathryn. I feel totally confident in everything she has booked and it's made me feel much more relaxed about the whole adventure!
Sent by Claire Groves
Coventry 27/01/2020
Kathryn was incredibly helpful with our summer holiday booking. You can tell that she is a very experienced traveller herself and is really good on the important details. I really felt that she wanted to find the absolute best holiday for my family within our budget. She saved me such a lot of time by making all of the enquiries for me. We can't wait for summer 2020! I would definitely recommend Kathryn's services to anyone.
Sent by Peter Cook
Reading 20/01/2020
Very efficient and went the extra mile to satisfy my requirements
Sent by Emma Chipperfield
BURY ST. EDMUNDS 19/01/2020
Very efficient and friendly service.
Sent by Suzanne Gibson
Newmarket 20/11/2019
Kathryn is very Knowledgeable, quick to respond and nothing is too much trouble to get our perfect holiday planned and booked. Her customer service is amazing, we were very happy with her service and will definitely be using Kathryn for our holidays in the future and highy recommend others to use her.
Sent by Karen Baldwin
Newmarket 20/11/2019
So patient at me changing dates. So accommodating at trying to find the perfect holiday in my budget. Amazing service