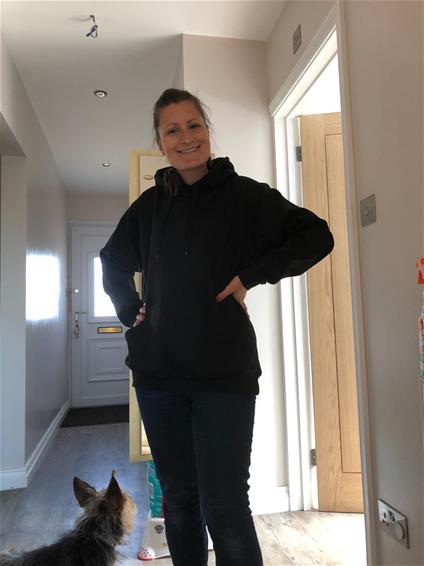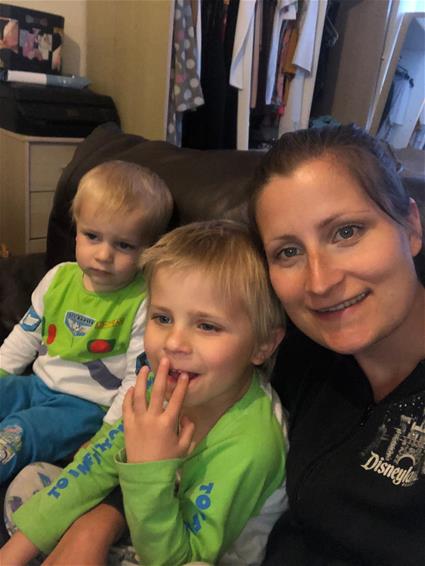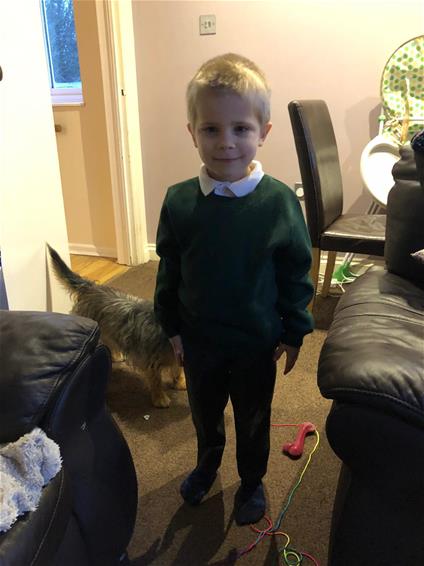 I started my business with Travel Counsellors in December 2019 and in total I've been in the travel industry for 12 years. My career started with a company called Snowcoach and at the age of 18 I set off on one of their coaches for a 6 month stint in the ski resort of Val Cenis in France and worked as a chalet cleaner. Not the most glamourous of starts but I Iearnt to ski and had lots fun. The following summer I had a job lined up with First Choice as a holiday rep in Portugal. It was this summer that the merger between First Choice and Thomson began. I had such a great time in Portugal and stayed for two summers. I went on to do 3 years overseas, also covering Lanzarote, Halkidiki in Greece and another ski season in Italy. I came back to the UK and settled into retail at the age of 21 and worked my way up to store manager, covering 3 shops over a 3 year period.
When my first son, Dexter came along in 2015, I took 9 months off and went back to the manager's role, although it didn't last very long this time around. I just felt that the things that I cared about before no longer mattered to me, and before children I would login to emails over breakfast and take work home to complete in the evening. Now that my little man needed help with his Weetabix in the morning and a bath and bed routine was firmly in place in the evening, I just felt that there weren't enough hours in the day for me to keep up this role and swiftly stepped down to a part time travel advisor role.
My second son, Bobby came along in 2018 and it wasn't long before I'd had enough of the 'flexible' working with no set days, getting out late most days missing tea and bath time with the kids and generally working most weekends. When Dexter started school in September and you start missing things like the nativity play, it hits home that you've blinked, and they've turned 5 and enough was enough. I love the travel industry and despite the working hours I absolutely loved the job. I love talking to people about their holiday ideas, giving them my professional opinion and turning those dreams into a reality, and as much as being a Mum always comes first, I wasn't quite ready to give up on work and the travel industry all together. I left Tui and did a short stint with Hays Travel, but just felt as if I'd jumped out of the frying pan and into the fire. The grass isn't always greener and it certainly wasn't in this case.
Working from home had crossed my mind a few times over the years, but I just never thought that it could be possible. After much research, I stumbled across Travel Counsellors. After one initial chat and a visit to head office in Manchester, I was absolutely blown away by them. Their business model of 'with us it's personal' was exactly what I was looking for. I was drawn to Travel Counsellors immediately as I loved the support team that they have on hand at head office and they have their own TC community where other travel counsellors come together both professionally and personally. I love that their busness model allows me to run my own business, offering fantastic holiday packages which are personalised to every single customer to suit their individual needs, but at a time that suits my clients and works flexibly around family life.
Travel Counsellors have been in the industry for 25 years and without advertising or having a high street presence, they have built the business with care and referrals. Travel Counsellors have contracts and relationships with hundreds of suppliers, direct contracts with hotels and flights and what I love best of all is the relationship that they have with destination specialists in nearly every country. This means that I really can package anything together. Whether you want a simple fly and flop holiday or something as adventurous as staying with a local family, it can be arranged. There aren't any destinations that I can't get you to including city breaks, beach, ski and cruise.
Within my 12 years in the industry I've faced many challenges such as the Icelandic ash cloud, terrorism, the collapse of Thomas Cook, Brexit and now Covid-19 to name just a few. I hope these challenges have taught me resilience over the years as well as the knowledge and professionalism to deal with anything that is thrown at us, as the travel industry is constantly changing.
If you choose me as your personalised travel counsellor, rest assured that I will treat your travel plans as if they were my own. As well as my industry knowledge, I have been to lots of destinations, some of which you can read my blogs. I have travelled as a couple and a family with young children, so I can hopefully offer my own personal tips that I've learnt along the way. I'm also quite proud of the fact that I have a certificate in sustainable tourism, as we all have our part to play on keeping our planet in the best condition so that my customers can see it at it's best, and I can recommend which hotels and airlines to use if this is an important factor in your holiday plans.
I like to offer personalisation to your travel plans where possible and offer a service at a time that suits you. I don't work within typical office hours and I like to get to know my customers a bit more personally than you would find by booking with agents in a shop or online, to keep you coming back and referring me to your friends and family.
I look forward to hearing from you soon and planning your perfect trip to anywhere in the world xxx