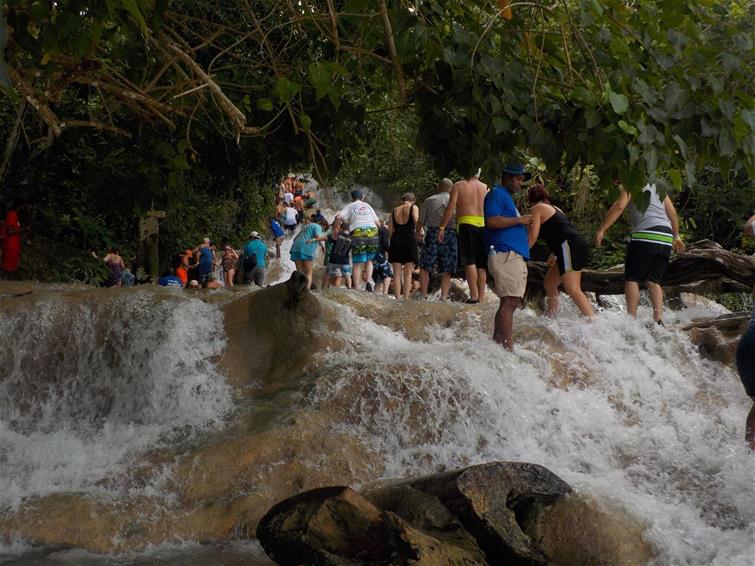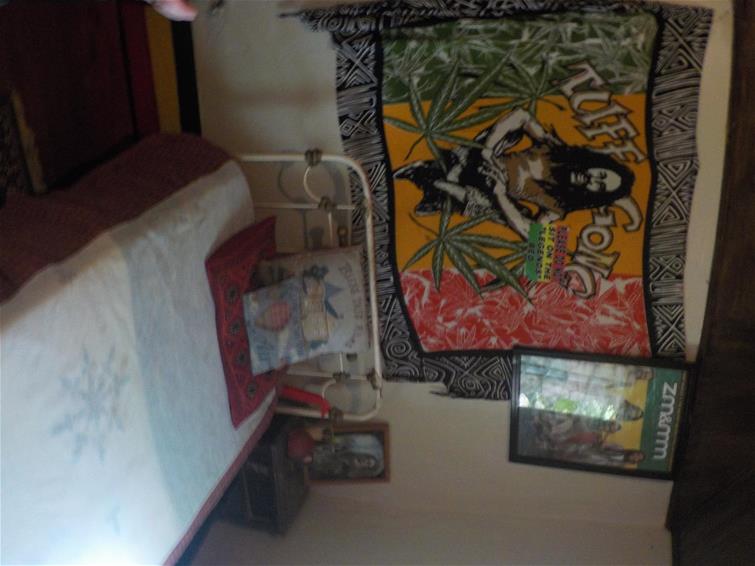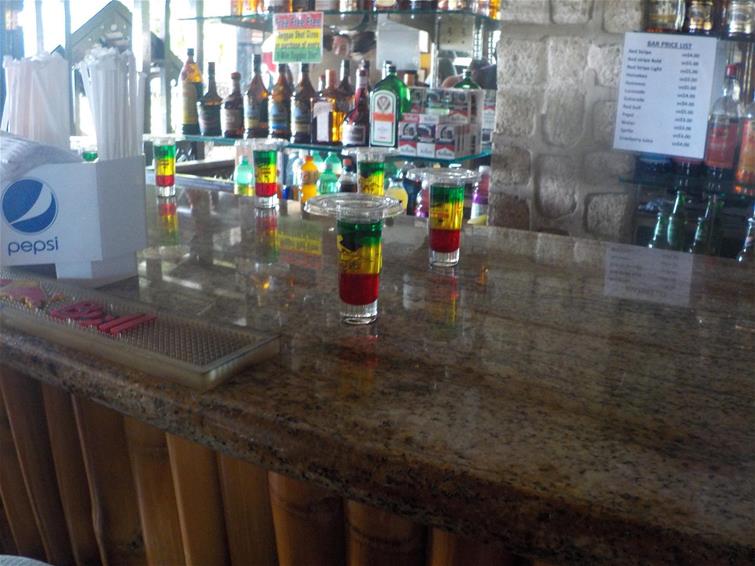 Famous for rum, red stripe and Reggae, Jamaica is a fun filled island for everyone. Jamaica is the laid back, chill island of the Caribbean. With pristine white beaches and plenty of day excursions to choose from, we had a fantastic two-week holiday, mixed with relaxation and days out exploring.
We stayed for two weeks in the fantastic Riu Ocho Rios. The all inclusive is brilliant with plenty to choose from in the buffet restaurant with live cooking stations but you can also choose to eat in the speciality Asian and Italian restaurants. Not only was the hotel directly on the beach but it is also a perfect location for Dunn's River falls.
This was definitely the highlight of my holiday. 180 feet high and 600 feet long, Dunn's River is the only waterfall in Jamaica, if not the world that you can actually climb. With rushing water, smooth rocks that the kids were sliding down and naturally carved out obstacles, the climb is incredibly good fun.
Whether you're a Bob Marley fan or not, a trip to Jamaica wouldn't be the same without visiting the Bob Marley museum, 9 mile in St Ann's. The bus journey up into the hills gives you an insight as to where he grew up, lived and went to school.The bus journey itself is good fun, with Reggae music playing all the way through the hills. Once at the top you can visit the resting place of Bob Marley's mum, see his bedroom and sit on the exact same rock where he used to sit and lay for music inspiration. You can also visit his recording studio in Kingston, which is now lined with lots of memorabilia. 60 minute behind the scenes tours are also on offer, with an insight of the record-making process.
If you're a beach lover, then you should consider your stay to be in Negril. The stunning beach is a 7-mile-long paradise with clear blue, tranquil waters and some hotels offering butler service. Also famous for Rick's shack. A famous bar and restaurant located at the top of the 35 foot cliff top, enjoy breathtakingly, uninterrupted sunsets whilst enjoying a meal and a cocktail or two. Also watch the adrenaline junkies jump from the top of the cliff into the waters below!
Cool Runnings fan?! Then you'll love the opportunity to hop aboard Bobsled Jamaica, a high-tech, custom-designed bobsled that speeds you along stainless-steel rails on a 1,000-meter, gravity-driven thrill ride through the forest.
If you would prefer a more chilled out day, then don't miss out on a serene, bamboo raft ride on the 20 mile long river. A 2 hour journey will take you along 3 miles of the smooth river, with your guide explaining how the Martha Brae town has put Jamaica in the history books.
My top tips for Jamaica:
There are locals on the beaches offering their wares, hair braiding etc. Be polite and just say no Whilst out and about, don't take anything handed to you. You will be expected to pay for them Try the jerk chicken. It originates in Jamaica and therefore is the best Use the Jamaican dollar, the exchange rate is much better. Although US dollar is widely accepted, I only used this for tipping Drink lots of rum and red stripe! Tip your waiter on your first day. He'll likely remember your order and you won't have to leave the sunbed for the next drink Sing along. Reggae music is played everywhere!