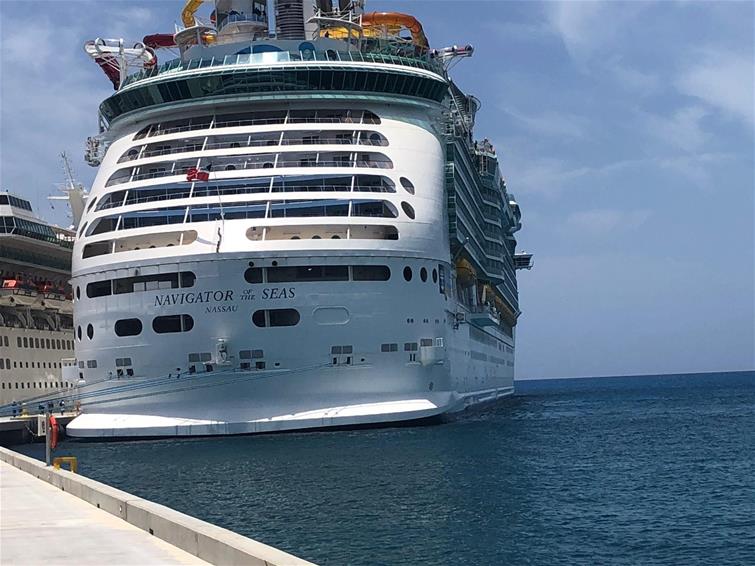 So, for those of you who know me will know that this year after 9 years, me and Dean finally tied the knot! For those of you who are close to us, you will have shared are wonderful day. Even more special than the wedding day was our fantastic, fully loaded, jam packed honeymoon!
It was a total of two weeks starting off with 4 nights in Miami. From Miami port we sailed for 3 nights around the Bahamas, sailed back into Miami port and flew from Miami International to Cancun, Mexico for the last 7 nights. And we done all of this with a 4 and 1 year old in tow. (Check out my blog with top tips on travelling with infants and young children).
Miami
Miami was absolutely amazing and exactly as I expected from the pictures, videos and TV programmes. My favourite thing to do in Miami was without a doubt the Everglades. The boys were incredibly excited to ride on an extremely loud hovercraft with a V8 engine, going on the hunt for alligators! When I say boys here, I include my husband and not just the 2 children! Of course, you're not guaranteed to see alligators as they are in their natural habitat and don't 'perform' on demand for us tourists, but we saw plenty. Each time as exciting as the last. The other wildlife, flora and fauna that you get to see is also just as spectacular. We also enjoyed a boat trip around Biscayne Bay, where the guide will point out the homes of the rich and famous around star island. we even had the unexpected arrival of dolphins swimming along side the boat. Truly incredible.
Navigator of the Seas and The Bahamas
What can I say? From the second we walked up to the ship it was impressive. Getting on board was then just breath taking. The facilities on board are absolutely marvellous to say the least. With waterslides that go out above the sea, rock climbing walls, a whole deck for crazy golf, kids clubs for all ages and nightly and daily entertainment there really is something for everyone for all ages. The promenade deck is impressive with live bands, an English pub and an opportunity to join in with giant Jenga. You can even upgrade your cabin to overlook this promenade deck and watch the entertainment whilst you get ready for the evening.
The Bahamas was amazing. We had our first day on Royal Caribbean's private island know as 'perfect day at Coco Cay'. And perfect it was. The kids loved the pirate ship and waterslides for their age. We had plenty of time here to also relax on the beach of pure white sands and crystal-clear waters as well as a swim to the swim up bar and back again to the built in sun loungers in the pool to indulge in a cheeky cocktail. All food was included as part of the cruise and was laid on at Coco Cay island so no need to go back to the ship for lunch and snacks. There were various restaurants and snack shacks to choose from on the island, depending on the activity you indulge in on the day.
We headed back to the ship mid afternoon where we watched a movie from the pool before heading back to the cabin. You'll be spoilt for choice for food and entertainment options on a Royal Caribbean cruise.
The next day we had sailed over to Nassau. The capital of The Bahamas. It was raining and heavy storms that morning, but that didn't spoil our fun. We had pre-booked a trip in a submarine. The highlight of this trip for me was sailing to get to the submarine as the tour guides pointed out homes of the rich and famous as well as the famous hotel Atlantis, The Palm. Fun fact… One of the rooms is know as the Michael Jackson room, costs £25,000 a night and is fully booked for the next five years. Back to the submarine though. This is a brilliant trip for the young and the old. You see lots of colourful fish and we were even lucky enough to see turtles and was a perfect trip for wet weather. Once it brightened in the afternoon we enjoyed the facilities back on board the ship. The boys particularly loved an afternoon nap on the pool hammocks.
Mexico
We definitely did the right thing with having the final week in an all-inclusive hotel, right on the beach. As incredible as Miami and the cruise were, we were all ready for some much-needed relaxation. Not the boys though. At ages 1 and 4 they were in their element with their inflatables on and blow up boat, jumping in and out of the pool.
After a few days of laying on the sunbeds we did feel like we were getting a little cabin fever but a short 15-minute walk took us into Cancun centre where there is an abundance of shops and restaurants. We then got a taxi back as the middle of the day was too hot to walk back but it is extremely cheap for local transport with is being in Mexican Pesos.
My highlight for Cancun and a must for anyone was a day trip to swim with dolphins. I was dubious about booking at first as I wondered if it would be a waste of money with the boys being as young as they are, but oh my gosh how wrong I was.
We were picked up in the morning and transferred by boat over to Isla Mujeres with light refreshments included on the boat trip over. Everyone has different packages and therefore different time slots of when and where they go for their experience. Even waiting for your time slot is an amazing experience within itself. There are pools, bars with swings as seats, restaurants and areas to view stingrays and manatees whilst you wait with everything included in the price you have paid. With the boys being so young we just had the bronze package where you are in the water with the dolphins but you do a series of activities and games with the dolphin such as handshakes, kisses, belly strokes and other tricks as well as having photos taken rather than actually swim. Perfect for young families, any non-swimmers or someone like my Mum who would have spent hours on her hair and not wanting to get it wet!
Overall our trip was certainly a once in a lifetime experience and a jam-packed trip put together because we wanted something incredible as it was our honeymoon, although I would recommend this to anyone. Although we got a lot in to a short space of time, everything was extremely easy, and we've made memories to last forever.
Feel free to get in touch to chat about my top tips for each destination and discuss in more detail