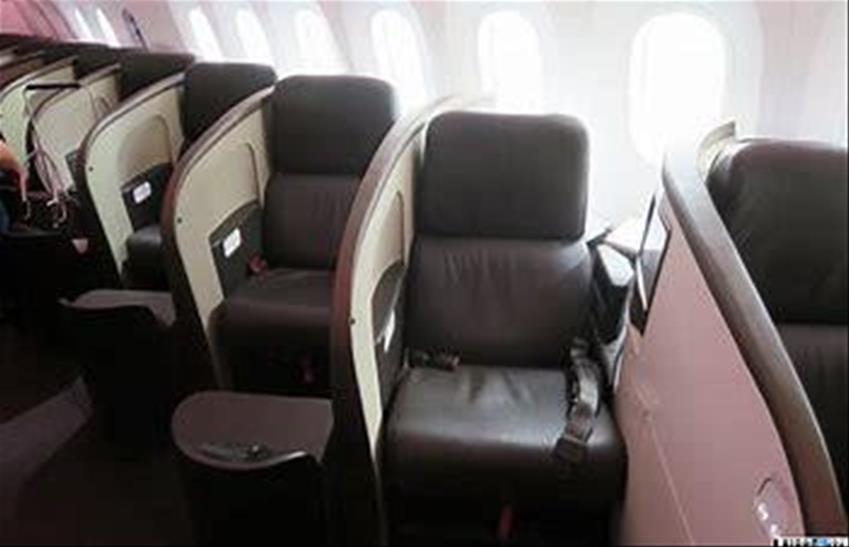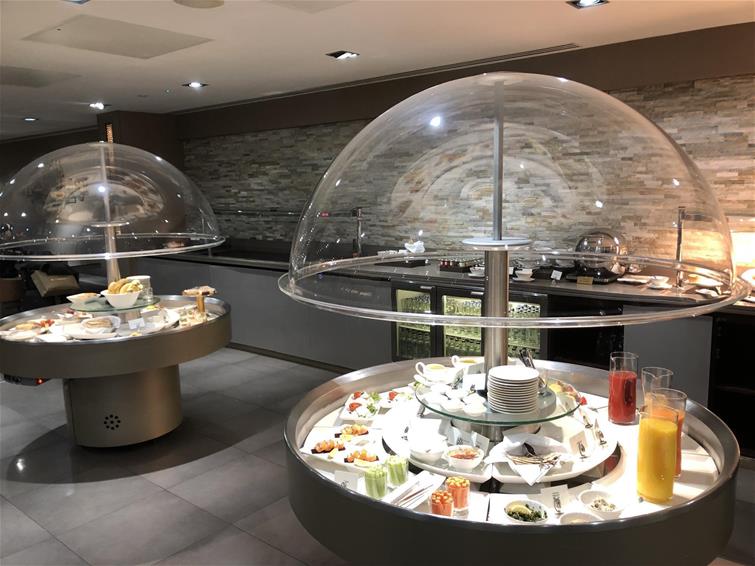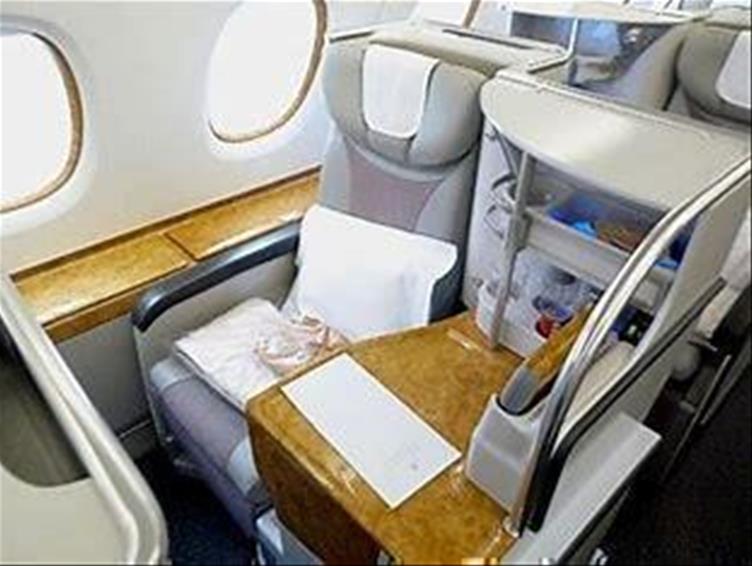 Never flown Business Class before? If you're paying top dollar to travel you want to be sure your flight's going to be extra-special. I put two top airlines – Emirates and Virgin Atlantic – through their paces to see how they compared.
Emirates Business Class - Return from London Heathrow to Dubai Great start to my trip with home-to-airport chauffeur service, dedicated check-in at the terminal, priority through security and lounge access – which all come as standard when you fly Emirates Business Class. The lounge offered champagne, a self-service restaurant with a good selection of hot and cold food plus a shower area. The best bit? Boarding straight from the lounge. Once on board, I was impressed by the spacious seat, with its own soft drinks bar. I settled in and was quickly served a welcome glass of rose champagne along with a Bvlgari goodie bag containing toiletries, comb and compact mirror. It was all going well until the food arrived. My chicken was dull, dry and tasteless – certainly not the gourmet cuisine I'd expect from Business Class. While I was eating, I watched a movie. There's an impressive choice – Emirates boasts over 4,500 channels of award-winning entertainment on their Business Class flights – but I struggled to get the headset in the connector and had to pull away from my seat to do it.
I was flying on one of Emirates' Airbus fleet, which has a separate bar area, so I happily whiled away a couple of hours there with an expertly made espresso martini. And then to bed to sleep – or so I hoped. When I reclined the seat, my head was between the seat bar and the arm rest and because the width didn't allow for much movement, I felt really claustrophobic.
It was handy being able to help myself to soft drinks whenever I wanted from the dedicated bar by my seat. But the snack menu was a let-down – the hot beef pie I tried was so dry I couldn't eat it. As for my return flight – the service was terrible. It seemed like the cabin crew had all gone off for a sleep, leaving passengers to fend for themselves. With nobody around to serve me a drink, I had to walk to the bar, where the hostess was pretty hopeless at mixing cocktails.
Did Emirates Business Class live up to expectations? The good... * great choice of on-board entertainment * fully flat beds (though I personally felt too hemmed in to sleep)
The bad... * disappointing food (tip: eat in the lounge before you fly) * only four toilets between 148 passengers * no goodie bag or sleep suit on night flights * inconsistent service on outbound and return flight
My view... Emirates claim to give Business Class passengers 'more comfort, delicious cuisine and award-winning entertainment' but with prices at the top end I think they're offering poor value for money.
Virgin Atlantic Business Class - Return from London Heathrow to Atlanta
The business class ticket I booked included a chauffeur-driven service to and from the airport. On arrival, my husband and I were dropped off at the dedicated check-in and we then moved seamlessly through the priority security channel into the lounge – all within the space of 20 minutes.
The lounge has an area for bar service and a separate section for table service dining, where I tucked into a delicious cooked English breakfast with champagne. If you've got kids, they'll love the games area. I headed to the spa for my complimentary 15-minute hydrating facial, which was perfect before a transatlantic flight. I then tried some of the Virgin non-alcoholic cocktails. Unlike Emirates, where we could board from the lounge, we had a 10-minute walk to the gate. There was a bit of a mix-up with the seats, as due to the seating configuration my husband and I were actually facing away from each other. The crew did offer to move a few people, but we decided not to make a fuss, and we appreciated the cabin manager coming over to apologise.
Once settled, I was served a welcome glass of champagne and handed a menu and goodie bag, which contained essentials such as lip balm, flight socks, eye mask and face cream. The entertainment was great – I loved that when I was watching a movie the screen was totally movable and the headset was soft on the ears. The food service was equally impressive, served on the laid table in front of you. I had a mouth-watering salmon dish with a great wine selection (yes, I did try all six of them!). As this was another Airbus with separate bar, I popped there later for a gin and tonic and friendly chat with some of the other passengers. Throughout the flight I was really impressed with my seat. I could put my legs up without making the flat bed and was then able to recline it fully, leaving me with a very comfortable bed to sleep on.
The return flight was just as good.
Did Virgin Business Class live up to expectations? The good... * excellent food * great customer service * goodie bags both ways * sleep suit on night flight * extremely comfortable seat
The bad... * seating configuration means you may not be next to your companion (tip: double check before you book)
My view... All things considered, I think Virgin offered the best and most consistent service. I'd happily fly with them again.