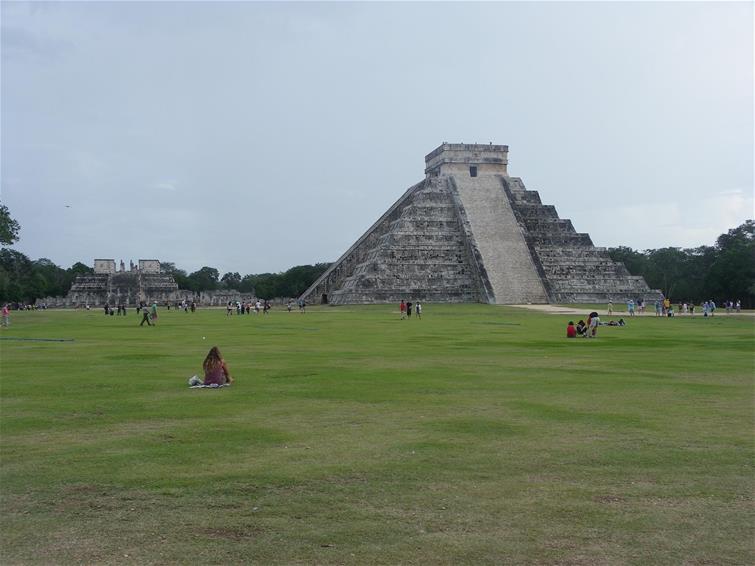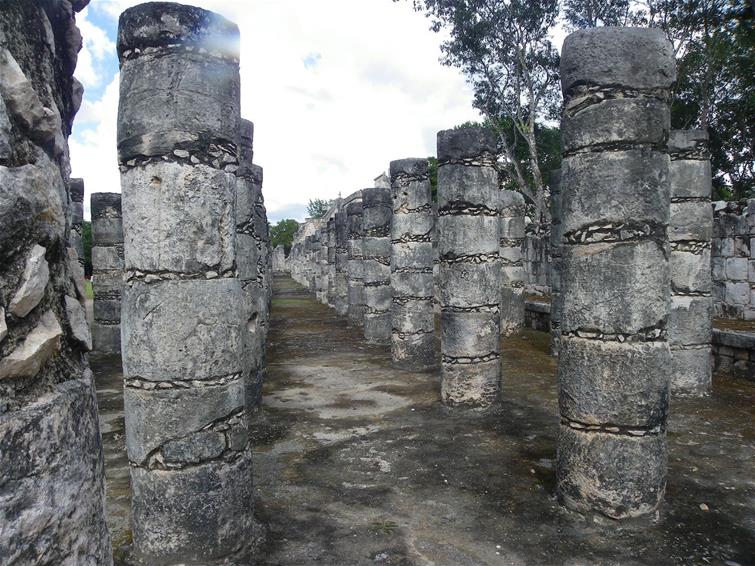 The Yucatan Peninsula in Mexico has many Mayan sites but Chichen Itza is probably the most recognized. Symbolized by El Castillo, a pyramid temple, it's a UNESCO World Heritage site and one of the must do's for visitors to the area.
We had hired a car and drove from Playa del Carmen, arriving just after 10.30am. The dozen or so buses off loading people made me realise that perhaps we hadn't timed this that well at all. The drive itself was around 2 hr 30mins, add a little more for the time spent at armed police stop check points. Don't worry those are normal. I encountered a couple more when I travelled down to Guatemala.
At first I just wanted to run away from the crowds, the noise and the 1000th man that wanted to sell me a jaguar flute. But I was hyped up with such excitement that they soon faded into the background as I waiting for that glimpse of El Castillo, the iconic structure that makes you want to visit in the first place. I wasn't disappointed. I found a space on the grass to take it all in.
The grounds went on forever and as I continued to explore each section I was able to find a spot away from the crowds to eat my packed lunch. Perched on a tree stump by the Temple of Warriors I people watched and read up on it's history. I learnt that the site featured in a travel book way back in 1843. Archaeologists have spent decades researching the grounds, making amazing discoveries and that the ownership of the land has been very controversial.
I said Adios after a fascinating afternoon realising what a special place it is and that's even before I had read up on the Mayan history – there's 365 steps up El Castillo for a reason. During the rest of my few months in the Yucatan, I went to see the ruins in Coba and Tulum (and then also Tikal in Guatemala) so in terms of a comparison Chichen Itza is up there due to its size, significance, history and how well it has been maintained.
Would you be visiting this from Cozumel with a cruise ship? This is a very popular day trip...so my tip is to be prepared for crowds, a long transfer time from port, take plenty of water and snacks.