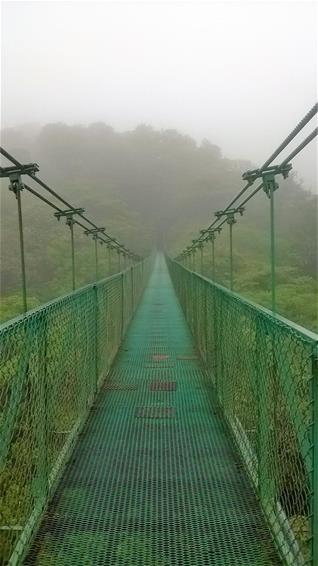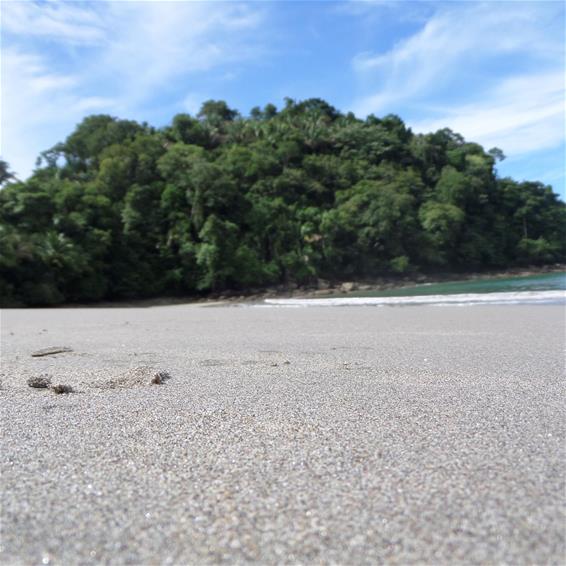 ''Pura Vida''
You will hear this a lot there – 'pure life' and what a great saying it is and totally sums up my time in this beautiful country. I am going to give you a quick run down of the best parts of my trip which was on 12 day adventure tour.
Tortuguero NP is worth the bumpy ride to get there - An amazing place to get your fill of bird life, local creatures like the Jesus lizards and Caiman. The maze of creeks and the canal make for fun boat rides but remember to keep your eyes on the shorelines and trees as I spotted a deer, crocodile and monkeys as we headed towards our rustic accommodation. I was woken up by howler monkeys just behind my cabin and saw so many sloth.
Enjoy the thrills - Known for being an adventure destination you won't be disappointed, no matter what you like to do to get that heart rate pulsing. I went zip lining, white water rafting and hiking. It's a favourite destination for Surfing and Scuba too plus so much more to explore.
Don't miss Monterverde and the Cloud Forest… The zip lining was probably the best activity I signed up for and will be one of the main reasons you head there, especially this area, like Arenal. I felt safe and had lots of fun, even though I was soaked through – take a decent lightweight jacket or a poncho, you are in a rainforest after all. You should also get a chance to see the Butterflies and the Hummingbirds, those birds blew my mind. I loved the Instagram worthy forest canopy boardwalks, really beautiful and surprisingly peaceful.
The food… I have spent quite a bit of time in other Central American countries and loved eating at food markets and stalls on the streets. I didn't see so much of it here at the places I visited compared to say Guatemala. Don't be surprised at the rice and pasta which is the norm at breakfast. Looking past all the carbs, the meals I ordered were the local Typico plates and they were huge – so you might want to share. Veggies like me will have plenty of options.
Local currency v USD… you could use both for any of your needs here and ATM's offer to give either currency. When you are at local markets or small food stands you will want to use your Colones. For bigger expenses such as restaurants and tours/activities you can use USD. Always check with your bank about all foreign transactions and conversion fees and don't forget to tell them you are away or they might suspect fraud and freeze your card.
Joining a tour… True of all destinations really, especially when you are short on time, tours can be the ideal choice. Easy and reassuring as everything is arranged in advance so you know exactly what you are signing up for which can really help reduce stress.
If you are interested in Costa Rica, especially their Eco travel efforts, have questions about group tours or would like to do this beautiful country your way, just get in touch.