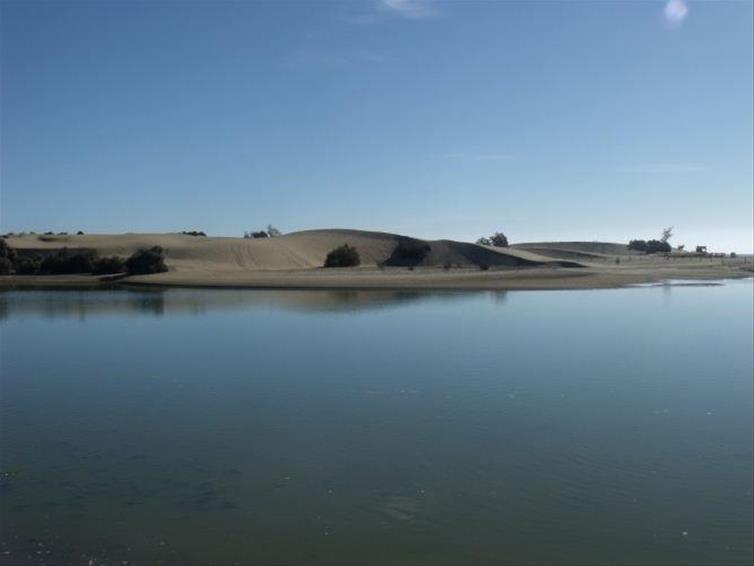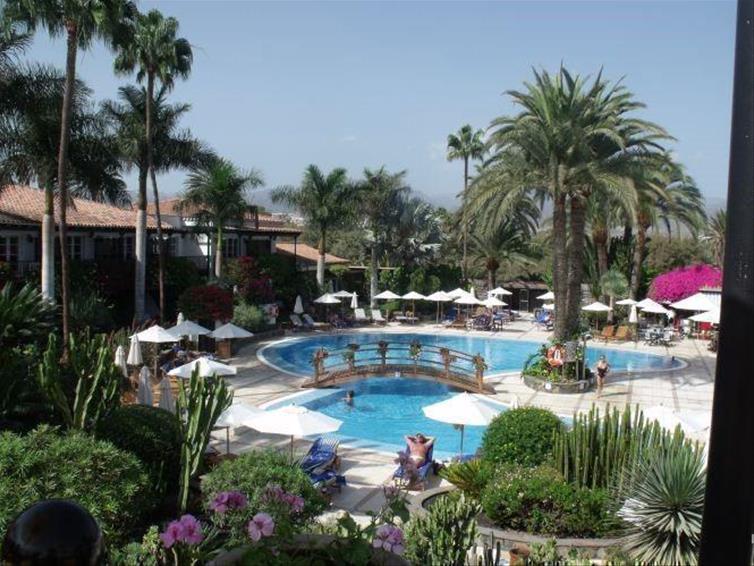 I recently enjoyed a trip to Gran Canaria, an island I have never visited. We flew out to Gran Canaria, where the journey from the airport to our hotel in Maspalomas took about 25 minutes. We stayed at the Seaside Hotel Palm Beach. This is a 5* hotel between Maspalomas and Melonaras . It is in an excellent location, right on a promenade where you can walk to the town. There is a large choice of bars and restaurants. All rooms either look over the pool or the sea and the rooms themselves are quite large with walk in showers in the bathroom. The food here was excellent, especially the breakfasts, with plenty of choice from a freshly cooked omelette to fresh fruit or pastries.
On our first day, we drove to the capital of Las Palmas where we picked up a guide and drove into the mountains just outside of the town. The views were amazing, and we learnt so much about the island and especially the capital. We walked around the Old Town and visited Christopher Columbus' house. We were taken to a tapas bar for a fantastic lunch, one I don't think we would have found without the guide!
In the evening we went for dinner at the Sheraton Salobre, another 5* hotel. This is situated inland from Maspalomas, about a 15 minute drive away. It has two 18-hole golf courses and is a really modern hotel. They have a shuttle bus available that takes you to the beach or you can stay at the hotel and enjoy one of their 7 swimming pools.
While in Gran Canaria, we had the chance to travel to the south of the island. We stopped in Puerto Mogan, known as Little Venice, and I could definitely see why. It is such a pretty town with little bridges over small canals. The beach is quite small here but it wasn't crowded. We had lunch at the Cordial Mogan Playa, a 4* hotel which is set out like a village – it's perfect for families. We also had chance to visit the Gloria Palace Amadores, another 4*. This has two swimming pools, one reserved just for adults. The rooms here are a generous size, perfect for 2 adults and 1 child. Although this is set on the cliff, there is a lift that takes you down to the promenade and beach. We were able to try their Thalasso Pool here, perfect to wipe away any aches and pains. We had dinner in the Gloria Palace Royal, one of my favourite hotels on the trip. We had a superb meal and the rooms and the hotel itself were lovely.
We enjoyed a trip into the middle of the island to visit another hotel. The route itself was fantastic and the scenery just kept changing the higher we went. The Parador Cruz de Tejeda was fabulous. It wouldn't really be suitable for children, but if anyone wants somewhere away from the hustle and bustle or loves walking, then this is the ideal place.
On our final day we walked into Maspalomas and visited the Baobab Hotel. This is a 5* family hotel based on an African Theme. It's a really big hotel but not ideal for couples. Lunch was served at the beautiful Grand Hotel Residencia. It's a very glamorous hotel but I wouldn't recommend this to families either as it's very quiet and there are no facilities for children. You can walk to a nearby beach in about 10 minutes.
I will definitely be visiting this fabulous island again. It has so much to offer and would suit anybody looking for culture, scenery or beautiful beaches.