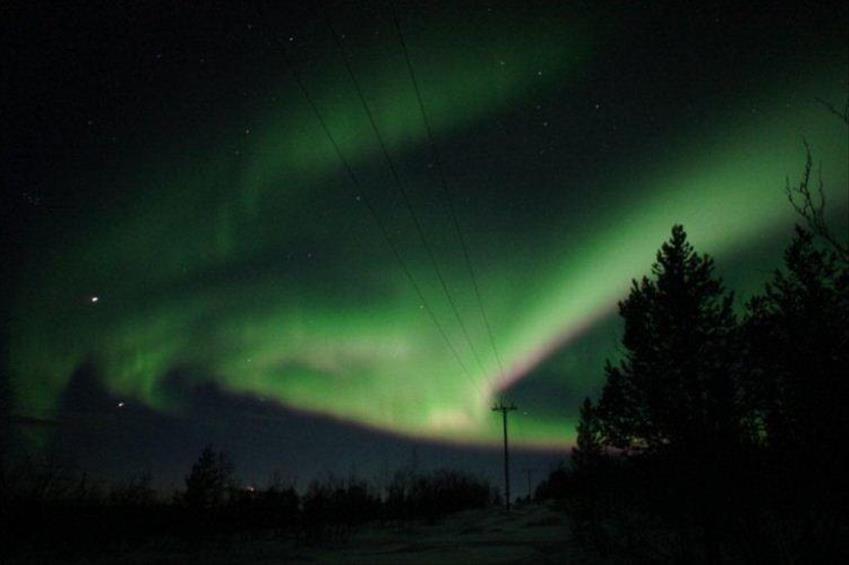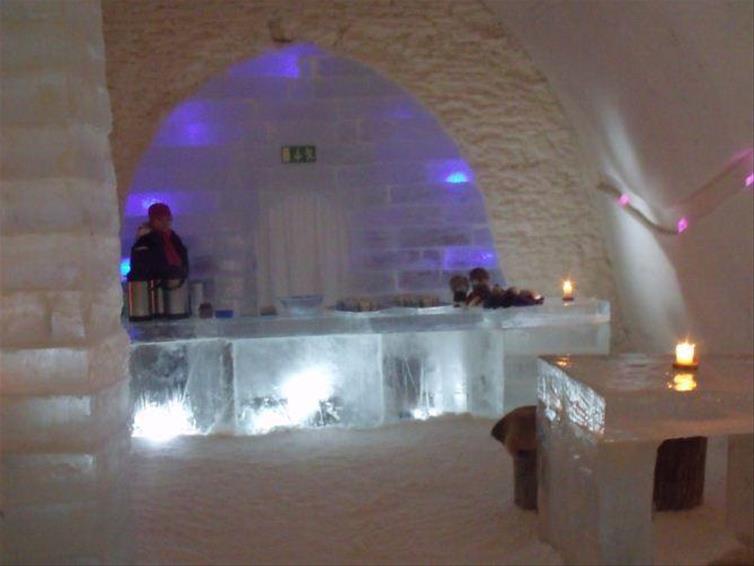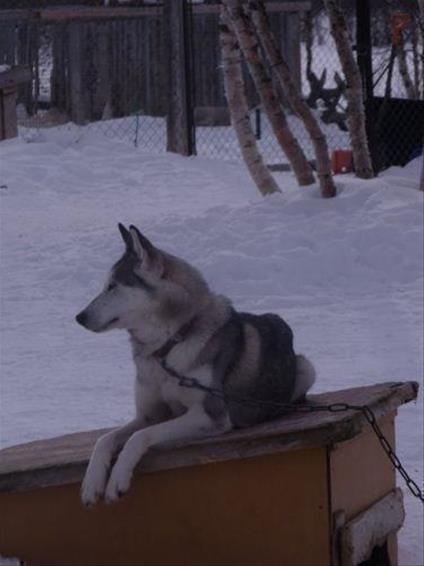 I am sure most of us have a 'Bucket List' and on mine was a trip to see the Northern Lights. As this year was supposed to be one of the best years to actually see this phenomenon, my husband and I decided it was now or never. There are many ways to view the Lights, most people opt for a cruise, but I wanted to make sure that we had the very best opportunity to see them so decided on a land based trip for a week. This was a fully organised package with flights, accommodation, food and various trips.
We decided to visit the Lights inMarch as it was a few degrees warmer then, although they supplied us with warm suits and boots which was a great help. We stayed in a cabin, fairly basic but comfortable and warm, we even had our own sauna. The weather was fantastic, most days blue sky, and really pretty. The meals were taken in the Main Lodge, these were plentiful, if a bit basic. They catered for everyone, and always had a vegetarian option. It was served buffet style so no gourmet dining. The staff were brilliant. Mainly English and all young. Very friendly and made us all feel very welcome.
The highlight of the trip, apart from the lights themselves, was a Husky Ride. My husband was the 'Musher' so I was a bit apprehensive as it is not his day job!!!. We had great fun and the dogs were gorgeous. One evening we went out on Skidoos, again hubby driving. We travelled for about 10 kms, in the hopes of seeing the lights, but we were unlucky that night. Another great trip was to see to a Reindeer farm, where we were taught how to lasso a reindeer, could come in handy one day I suppose, and we also went for a reindeer sleigh ride.
Other trips were a visit to an Ice Castle, and cross country skiing. something I have never done before although I used to ski. I soon discovered this was totally different and I had the bruises to prove it.
I expect most of you want to know whether we actually saw the lights, and the answer is YES we did. Breathtakingly beautiful. We had arrived on the Sunday evening, and on the Monday we were taken for a walk up the hill near the Lodge. We were given a talk about the local wildlife and also about the Lights themselves. Unfortunatley we did not get to see them that night. On the Wednesday we walked up the hill ourselves, armed with a camera, and this time we did get to see them. Disaster struck though and my camera did not work. I was told I should have taken a Tripod, but my camera would just not capture the colours in the sky. On our last night there, Saturday, we were all in the main lodge when someone came in to tell us to get outside quick. It was MAGNIFICENT, It was as though they said' Come on it's their last night, let's put on a show' I cannot describe it only to say it was the most amazing site I have ever seen.
Our neighbours in the cabin next door had a brilliant camera and he managed to get some lovely photos, which are the ones I am showing on my web site. I only wish I could say that I took them, but I didn't. BUT I did see them exactly as it is shown in the photos.
If anyone has ever wanted to see the Northern Lights, then I can highly recommend this trip. You don't have to do the trips although for me they were all part of the beautiful country we visited. We had a lot of fun and met some great people.
I would love to do it again one day, but my 'Bucket List' is still very long and I don't want to run out of time.!!!!