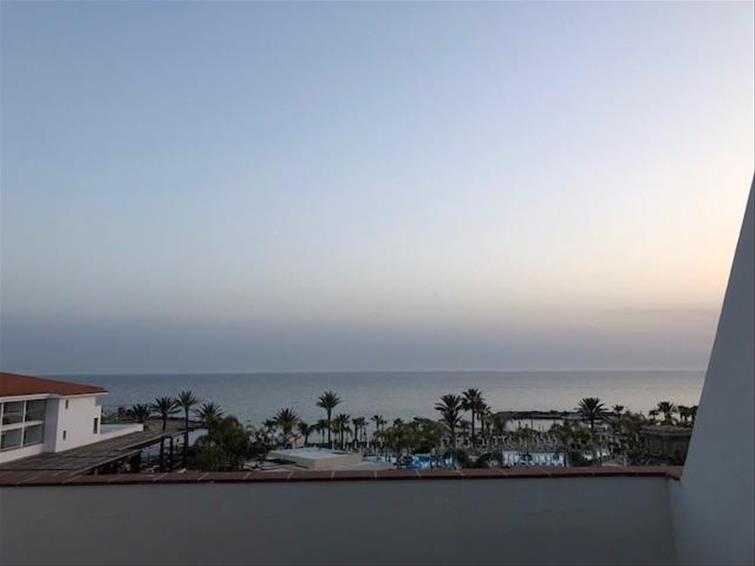 My family and I went back to the Olympic Lagoon Resort in Paphos for 11 nights in the Easter holidays. We stayed there last year too and loved it; hence we went back, and we never go back to the same place!
The hotel is spotless, you cannot fault it at all. The staff are all so helpful and friendly too. A few of them recognised us too which was lovely!
Our 2 boys aged 12 and 9 loved the football coaching and then when this was over, they played matches with new friends. Our 5-year-old daughter went to the kid's club from 10 until 1pm every day, which was the highlight for her! The kids club staff give you a pager so if your child wants to be collected, they just page you. It works really well. They close for an hour from 1pm until 2pm and then the children can stay until 7pm and after that is a movie.
The food is amazing! Every night in the main restaurant there is a theme such as Indian, Grill, Mexican or Cypriot. There is so much choice and even a kid's buffet. The hotel also has 2 speciality restaurants (Asian and Cypriot) and an adults only Italian restaurant. Men need to wear trousers to dine in the adults-only restaurant and you need to book early to avoid missing out during your stay. There is also an American diner serving fab burgers/steaks/ribs, all table service.The drinks are all branded and all part of the all-inclusive - even all the cocktails. I can recommend the Espresso Martini's!
The entertainment in the hotel is really good, the shows are so professional. We saw Jersey Boys, Greatest Showman, Grease and others too. The entertainment team bring in bean bags for the kids to sit on at the front near the stage so they can see it all!
The beach is opposite the hotel, it is quite rocky and pebbly but for a better beach you can walk around the coast along the promenade. We walked to the Kings Avenue Mall in Paphos which is around a 30-minute walk from the hotel. Loads of shops, good to go to on a cloudy day! Just outside the hotel are some bars and restaurants and a small supermarket and a pharmacy.
I would recommend upgrading to a pool view room, in the morning you have such a fab view of the pool and sea from your balcony. Room 4350 was perfect!
We love the hotel and will certainly go back again! You have to book early because the hotels get fully booked so quickly!