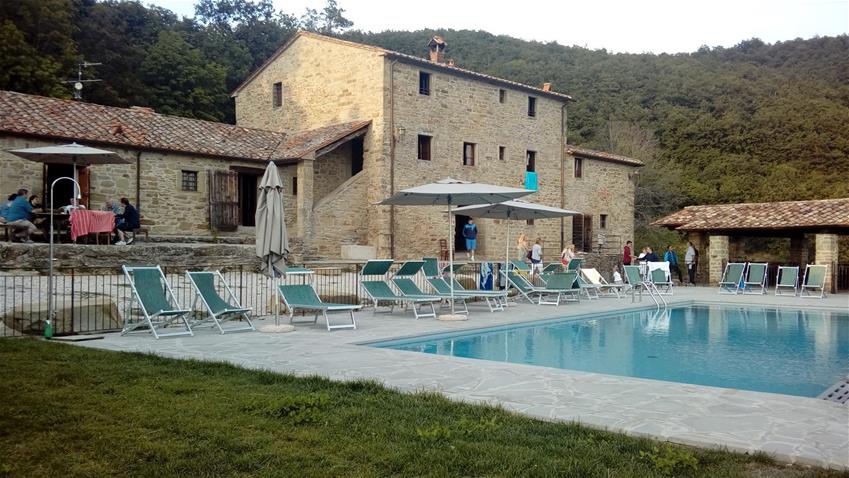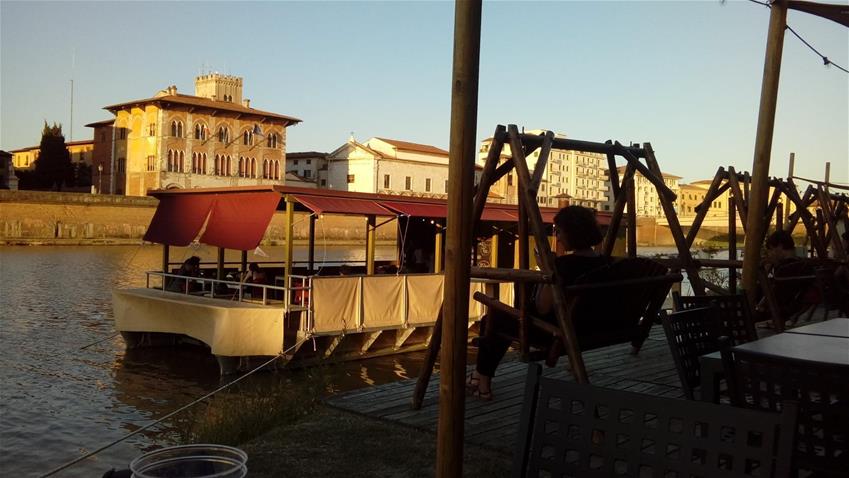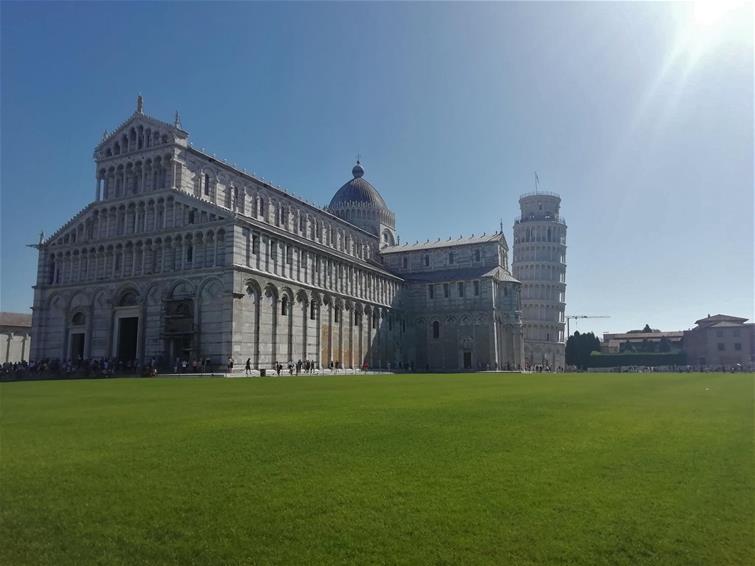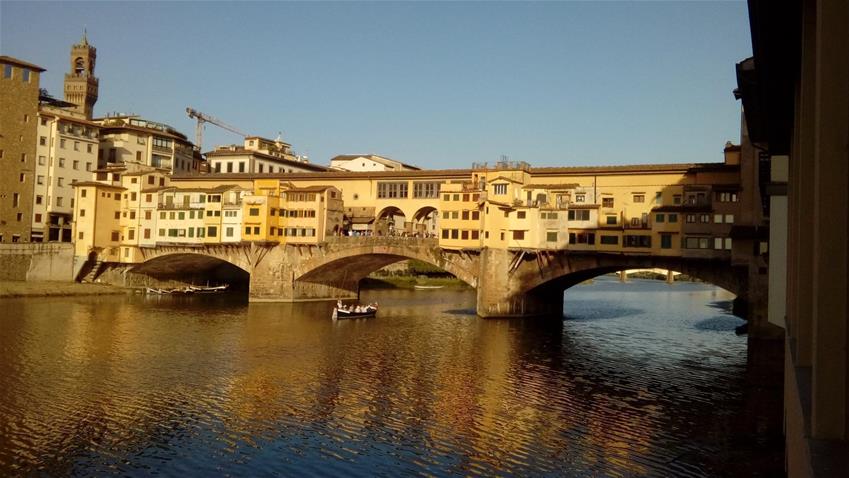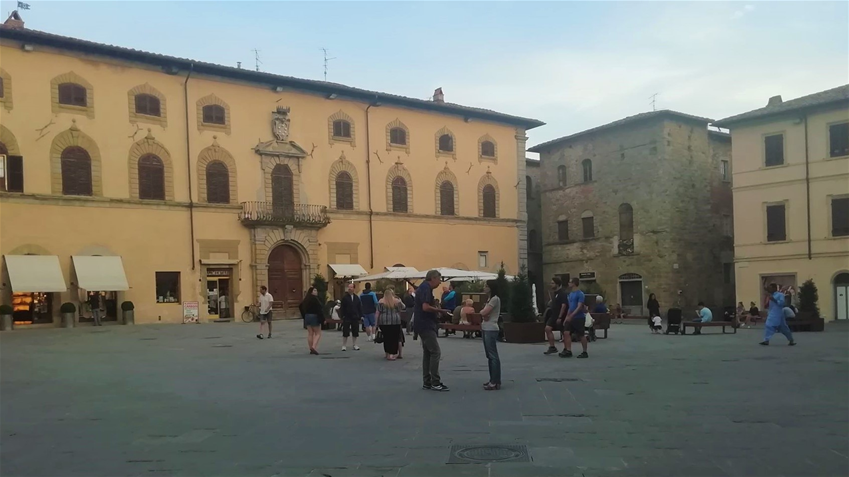 At Christmas in 2018, my brother-in-law and his wife mooted the idea of a group of us going away together to celebrate their significant wedding anniversary. They would sort out the accommodation and the rest of us just had to find our way there!
They had sourced the most amazing farmhouse near Sansepolcro in Tuscany where a group of 26 of us would all meet up for a week of celebrations! Well, it would have been rude not to!
Gradually, the idea came together and in August of 2019 my husband, my two daughters (22 and 18) and I set off to Italy. Now, being a travel agent, I was never *just* going to go to the farmhouse – goodness me, no! I had a plan and the rest of the family were happy to let me roll with it – they are used to letting me plan everything when it comes to holidays!
I have been booking rail journeys in Italy for many years, but had never actually used the Italian rail network, so this was the ideal opportunity to see how it all worked. I booked all our tickets online prior to travel to avoid queuing at ticket booths or using machines that might be complicated…this is something I would highly recommend as it took away any possible worry and stress.
First of all, we flew out of Birmingham to Pisa. Three out of four of us had never seen the Leaning Tower, so we decided to stay in Pisa for a night and 'do' The Tower. From Pisa Airport to Pisa city centre station there is an automated 'Pisa Mover' shuttle, which runs about every 5-8 minutes and takes about 5 minutes.
We stayed in a tiny, three bedroom B&B about 10 minutes easy walk from the station, called Audrey and Me – with an Audrey Hepburn theme! We arrived mid-afternoon, grabbed some lunch and then explored the local area. We actually all fell in love with Pisa! In the streets away from the tower, it was very quiet, giving the opportunity to stroll and get lost in the maze of pretty streets. Suddenly, we became aware of some cool jazz music floating around the streets, so followed the sound until we came to the River Arno. There, built right next to the water was a beautiful little bar with a floating restaurant. We stopped for a drink and to listen to the band playing as dusk fell – perfect! From there we strolled the streets and chose a restaurant for dinner.
The next morning we were up and out early as the temperatures were set to soar into the late 30's. We made our way, through the increasingly busy streets, to the Piazza dei Miracoli where the Leaning Tower is located, along with its amazing architectural companions… the Baptistery, Cathedral and Camposanto Monumentale. I had visited back in the 1980's and had viewed the Tower from afar, but this time, as the crowds had not yet formed, we could get remarkably close to the incredible structure.
Later that afternoon we walked back to the station to catch our train to Florence. The station was easy to navigate and we had no problem finding our platform. The train was punctual and about an hour later we arrived in Florence.
Again, I had arranged a small hotel about 10 minutes walk from the station. Food was our first priority and we found a superb little Pizzeria located down a tiny side street close to our hotel. From there we went off to explore Florence by foot. Such a beautiful city with stunning architecture at every turn. It is much busier than Pisa though, so do prepare for crowds!
We admired the imposing Gothic Duomo, strolled across the medieval Ponte Vecchio, spanning the Arno River and explored the Squares and the quieter back-streets away from the crowds.
The following day we made another early start and caught the Hop On- Hop Off bus close to our hotel. As our time was limited, we found it an excellent way to see the sights and listen to the interesting commentary en route. The route took us to the Piazza Michelangelo, a wonderful viewpoint on a hill on the south bank of the Arno River which affords the most magnificent panoramic views of the City.
Later that afternoon we made our way to the station and continued on our final part of the journey to Arezzo. Again, the train was efficient and prompt. We were met at the station by relatives and driven about 30 minutes to the farmhouse that they had rented near Sansepolcro.
Villa Santarsa was located approximately 4.5km uphill (and 800 metres above sea-level) from the pretty little town of Sanspolcro. The drive up that hill was quite an experience, but once up at the Villa, the view was absolutely beautiful! The farmhouse was incredible, a typical Tuscany Villa dating back to 1500 – with 13 bedrooms and 10 bathrooms – plenty of room for all 26 of us! It had a lovely pool and surrounding patio, which took full advantage of the fantastic views, a barbeque, a huge outside dining area, several kitchens and a great old pizza oven.
We spent a relaxing and quiet week there, eating, drinking, wine tasting, celebrating birthdays, dancing, swimming during the day, swimming at night fully clothed (ahem!), reading, chatting, laughing, walking and one memorable evening when we actually handmade 26 pizzas for everyone! On the last evening of our stay, we all ventured down in to the cute little town of Sansepolcro where we found lovely squares hosting live music, winding streets and great restaurants.
Our journey home went like clockwork which was amazing considering we went by car to Sansepolcro, local bus to Arezzo, one train back from Arezzo to Florence, one train back from Florence to Pisa and then the PisaMover back to Pisa Airport.
I was pretty impressed with my Travel Counsellor (ie. ME!) when we arrived at the airport, exactly when I had predicted, in plenty of time to check-in! We enjoyed a fabulous trip, all fell in love with Italy (again), and I, in my work capacity as a Travel Counsellor, gained masses of confidence and experience in selling multi-centres using the excellent rail system.
There are umpteen different combinations of cities/destinations that you could visit throughout Italy and I would love to work on the ideal combination for you. Please contact me if this is something that interests you.