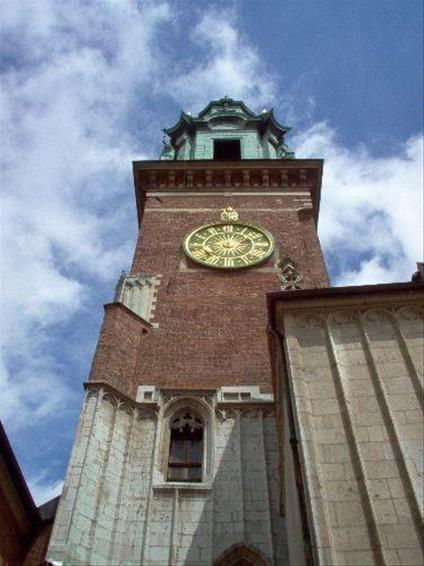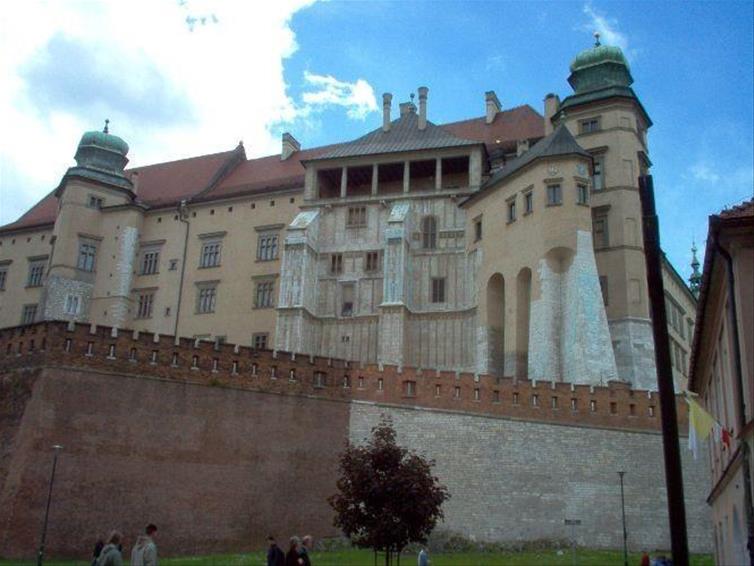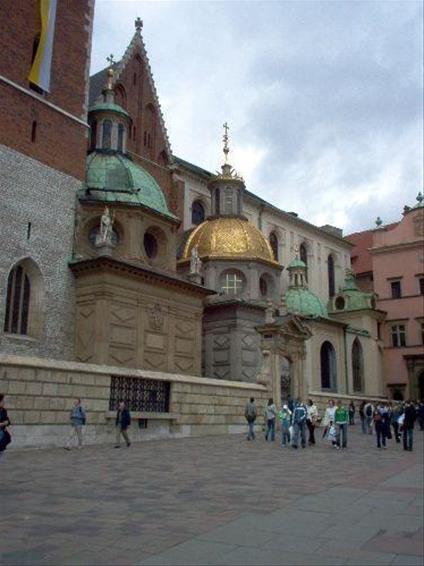 Krakow is not the first place that we would have thought about for a city break, but we were encouraged to visit by a friend of ours who lives in Poland. We found it to be the perfect destination for a short city break and very reminiscent of how Prague used to be before it found favour with the stag parties. It is ideal for couples looking for a romantic break!
The Main Square (Rynek Glowny) is one of the biggest squares in Europe, bordered by many small cafes, restaurants and a wonderful Church. In the centre of the Square is a 16th Century building known as Cloth Hall. This houses many little 'kiosks' selling anything from amber, to chess sets, to dolls houses. Radiating out from the Square are several cobbled streets, all worth exploring! You never know if you are going to come across a fantastic cake shop or a shop selling thousands of teddy bears! The Old Jewish Quarter (Kazimierz) is another interesting area and is home to the Museum of Judaism....giving a fascinating insight into the lives of some of the Jews during the Occupation. To lighten the mood again after a visit to the Museum, there are a myriad of unusual bars where you can sample the many vodkas on offer. My particular favourite is Zubrowka, served with apple juice....lovely, but extremely potent!
In another area of the city you will find Wawel Royal Castle and Wawel Cathedral. These two hold enough history going back at least 1,000 years to satisfy the most particular historian!
We also took a visit to Auschwitz. Now this is a place that I felt I HAD to visit, others may feel they would rather not.We took the local bus, taking just over an hour, (which was quite an adventure!), but there are organised trips that can easily be found. It is not a pleasant afternoon out, but it does open one's eyes and educate one to the atrocities that took place there. There are two areas, both sympathetically preserved.... Auschwitz One, with the infamous gateway 'Arbeit Macht Frei' and Birkenau which is a 10 minute bus ride away. Yes, it is harrowing, but we had the choice to leave. (It is recommended that children under the age of 14 do not visit)
An important part of any city break, to me, is the food! In Krakow there are hundreds of different places to eat to suit all tastes and pockets! You can choose to eat in rustic eateries, sitting on wooden benches and being served hearty soups and stews. You can go up-market and choose restaurants in converted cellars, or even to be served in a (stationary) horse-drawn carriage! The food and drink were of excellent quality where ever we ate and even as a vegetarian, I never had a problem finding meals to suit me. There are many terrific bars to try too! You can either sit and sip a beer whilst watching the world go by in the Main Square in the afternoon (which we did on several occasions!), or in the evenings, you can disappear into dingy looking doorways, only to find yourself in somewhere that looks like your great-aunts dusty bedroom! There was one particular bar in the Jewish Quarter like this. It even had a wardrobe in it, that you walked through (a la Narnia!) to reach another room!
We stayed in a guest house which was located one road back from the Main Square, but, again, there is accommodation to appeal to anyone from basic bed and breakfasts to 4 star luxury.
All the people we came across were very friendly, helpful and English is widely spoken.
If you think Krakow would appeal to you, then please feel free to give me a call and I will be happy to tell you all about the wonderful time I had there!
We WILL be going back!!