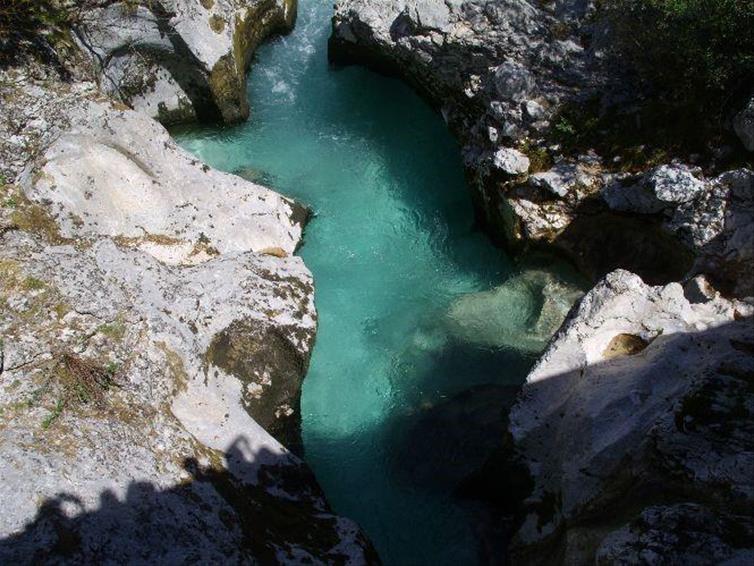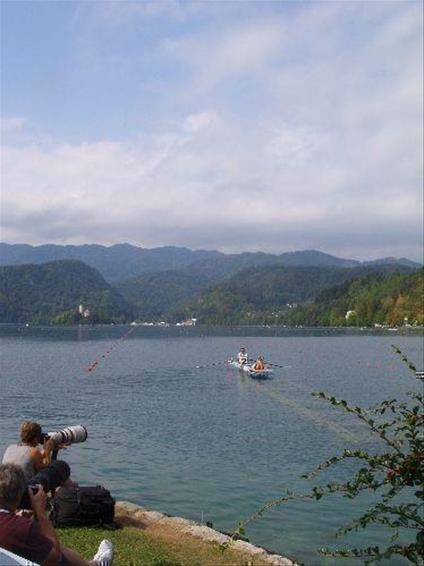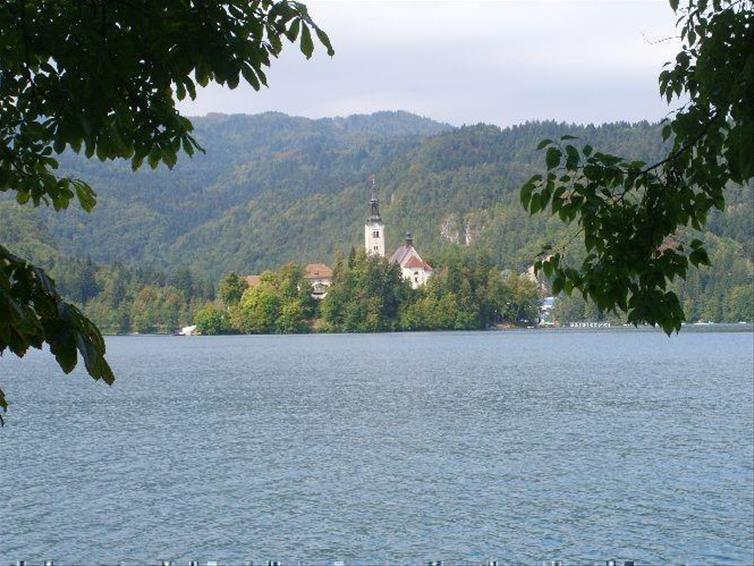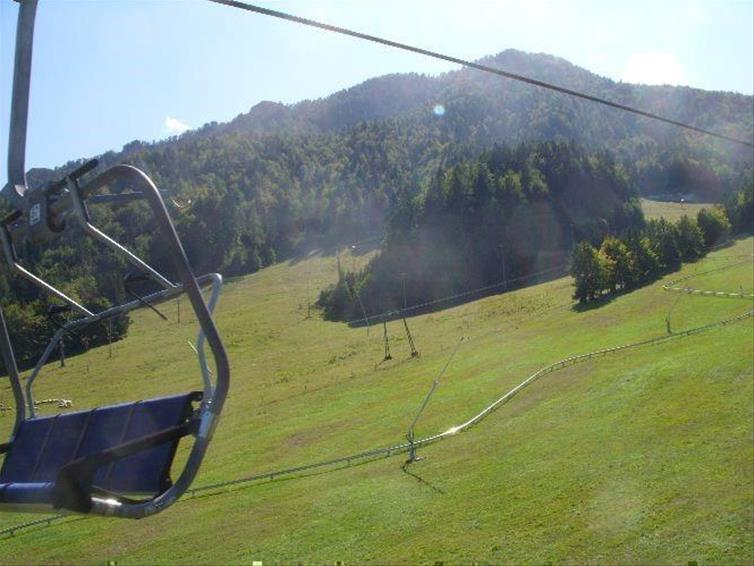 For this year's family holiday we were looking for something along the lines of our Austrian holiday a few years ago. We all love beautiful scenery, mountains, rivers, wildlife and being able to get out and about. After much deliberation we settled on Kranjska Gora in Slovenia. It's not a very well known destination, but somewhere that looked like it could offer all we wanted.
We left Stansted in very unseasonable August temperatures of 13.5 degrees and torrential rain and arrived, just a short 1hr 45 min flight later, into glorious sunshine, blue skies and a rather amazing 30 degrees!
Our transfer by minibus was incredibly scenic and took about fifty minutes, door to door. Our chosen hotel, The Grand Prisank could not have been any more centrally located in the middle of the village, with a supermarket opposite, several café bars within a two minute walk, the Tourist Information Office next door-but-one and two cycle hire places a minute away.
We decided to hire bicycles one day and planned our route over the border into Italy. The cycle paths are well signed and maintained. The route was an easy one, although all on a slightly uphill gradient coming back! About 2km into Italy we discovered a tiny restaurant in the middle of nowhere that, in fact, looked as if you were going into someone's front room to eat! There were no menus and very little English spoken, but the waitress did manage to explain to us what was being cooked that day. We experienced one of the most wonderful pasta dishes I have ever tasted! The great thing was that we didn't need to worry about a change of currency either. There are many other cycle ways, all keeping you well away from any main roads and you can even cycle all the way to bleed if you have that kind of energy/stamina!
From Kranjska Gora it was very easy to take a local bus to Lake Bled…a pleasant 50 minute drive away. Bled is a beautiful small town on the lake. We walked around the lake which took us about 2 hours with LOTS of stopping for photos and to feed the ducks and swans! Whilst we were there, it was also the World Rowing Championships, which was something we hadn't expected at all and were very exciting to watch! Whilst there we also took a pony and trap ride around the town which was huge fun!
Because Kranjska Gora is a ski resort in the winter, it has many ski lifts to enable you to reach the higher walking trails if you wish, but there are many easier mapped walks if you are not into serious hiking! There is even a road walk of just 20 minutes to the most stunning Lake Jasna, just outside the village. The scenery here is to die for and picture-postcard perfect! You are also able to walk along the dry river bed and paddle in the crystal clear water (if you don't mind chilly water!)
In KG, there was also a summer toboggan run! You take the chair lift up to the first station and then get in a toboggan and whizz back down the side of the mountain on a metal rail. My husband and eldest daughter found it challenging to see who could zip down the fastest without braking! I, needless to say, was much more cautious!
From KG, you can also take a trip into the Julian Alps. The engaging journey takes you up 24 hairpin bends and down 26 hairpin bends, but it offers stunning views and many interesting stops en route! It is a whole day trip but so worth it!
I would recommend KG and this area of Slovenia to anyone looking for a change from a beach holiday, people who like quieter destinations and those who like to be a bit active on their holiday.
If you think KG may be the place for you, then please do not hesitate to ring me for a chat about the destination.