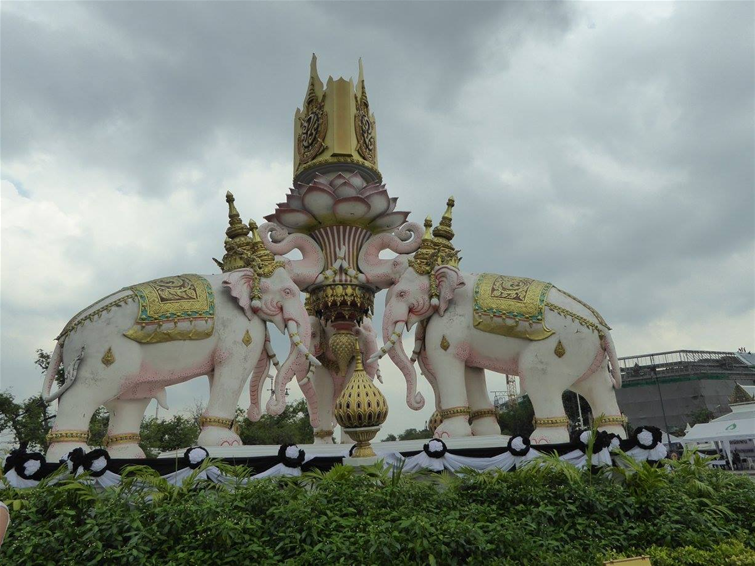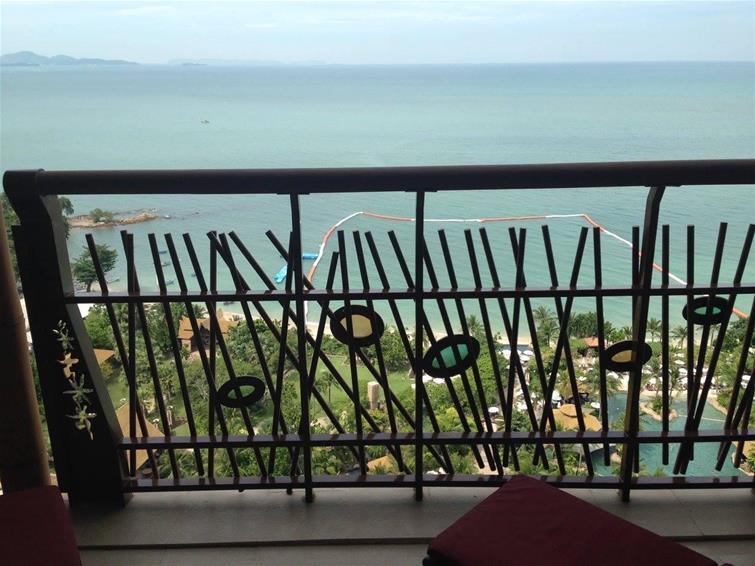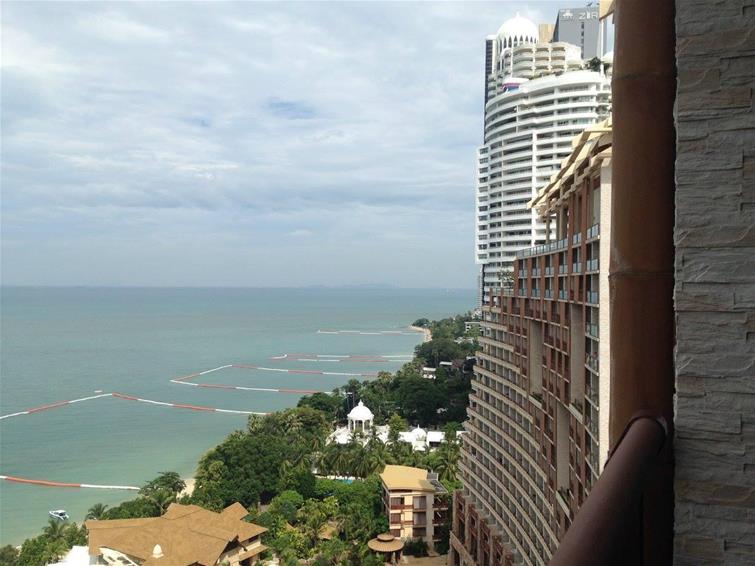 I had never visited any of the Far East before so was very excited to win an educational trip to Thailand so I could experience part of this amazing country first hand. After a long but lovely flight with Thai Airways, with great service and food, we travelled by road to spend our first 4 nights in Pattaya.
I really wasn't sure what to expect having heard stories of how 'seedy' Pattaya is, so I was pleasantly surprised by the luxurious hotels and gorgeous beaches along its coastline. We stayed in the 5* Centara Mirage Hotel which overlooks the Gulf of Thailand on its secluded beach, has its own water park (I do love a lazy river), provides the most delicious food and has a kids club so is an ideal family hotel with added luxury.
A short drive from the hotel, along the coast (it's possible to walk but could take a good while at the speed I walk), is the centre of Pattaya which was a quiet fishing village as recently as the 1960's and is now lined with resort hotels, shopping malls, cabaret shows and 24 hour clubs, plus several designer golf courses.
Now, Pattaya does have its 'seedy' area but its clearly named 'The Street' which enables people to avoid it if they wish. It was quite surreal to be sitting in a family friendly restaurant outside what can only be described as its complete opposite. I had to walk through 'The Street', purely for research purposes of course. Yes its busy and yes its 'anything goes', but I did not feel unsafe at any time (which I thought was because whatever anyone wants is available so why would they need to push themselves on anyone who isn't interested) and many of the clubs are ticket only, all in all it was a good girls night out with a party atmosphere.
Next we headed to the capital city of Bangkok, with its vibrant street life, huge shopping malls and varied restaurants and bars. It really is fast paced from day to night (its easy to refresh with a lovely foot massage in one of the plentiful massage shops, which charge a fraction of UK prices and the ladies are lovely). A must try is a Tuk Tuk ride, it was great fun, I had no idea they travelled so fast!
We visited the Grand Palace and the nearby Wat Pho Temple, with its enormous reclining Buddha, and the resting place of their king Bhumibol Adulyadej, who died in October 2016, mourners could visit him during the year long national period of mourning. It was so quiet and respectful all around the temple and absolutely stunning with all the golden statues and shrines.
My highlight of Bangkok has to be Damnoen Saduak Floating Market, where we sat in a longboat and were taken along the river to see their houses, some were on stilts but many were right on the waters edge, there were no roads so all travel outside their homes had to be by boat. At the end of the boat ride we strolled around a lovely indoor market and tasted local food, including delicious coconut pancakes made by a very smiley elderly lady sitting in a boat with a cooking plate (we had to send down what looked like an empty fishing net with the money and she sent up the pancakes).
I would definitely recommend visiting Thailand and I would love to return especially as I have merely scratched the surface of what this beautiful country has to offer, I would visit Bangkok again but at the beginning of my trip as it can be so 'full on', then move on to one of the many beach resort choices or Elephant Hills to relax and recharge before the journey home.