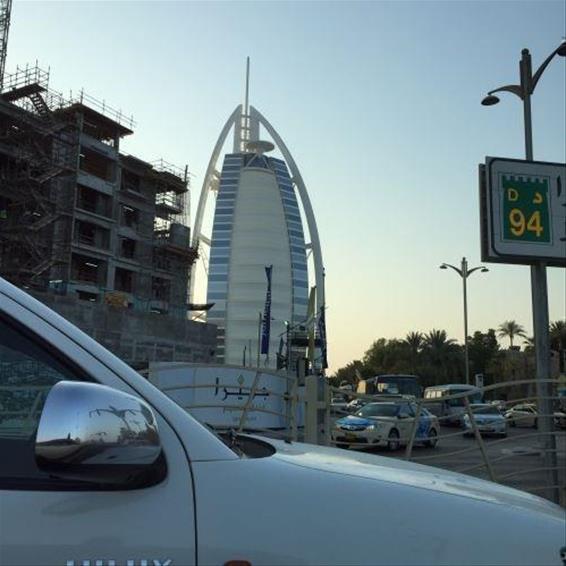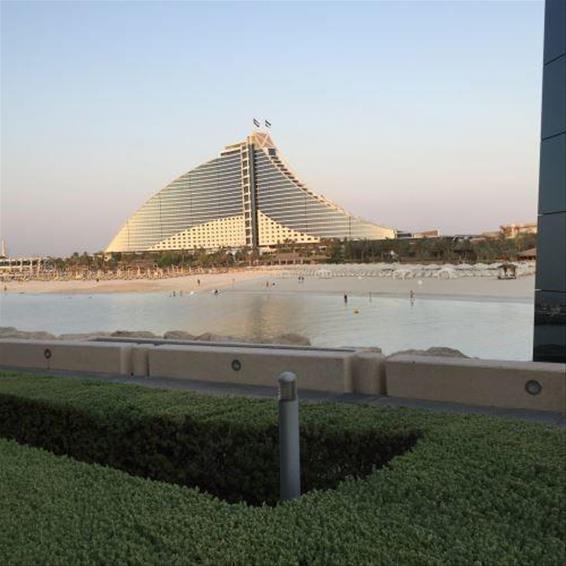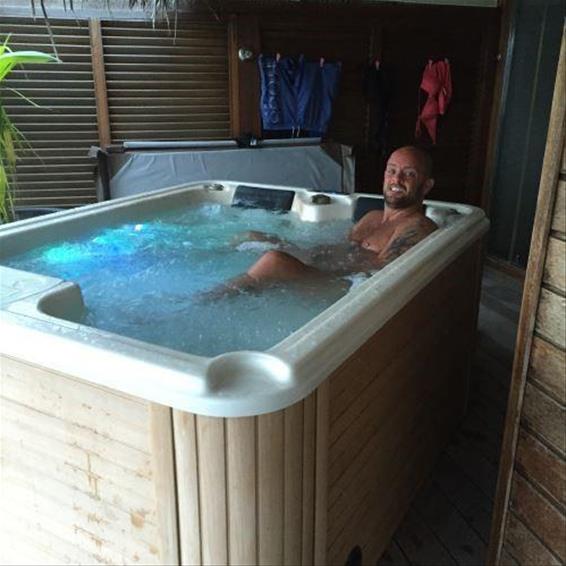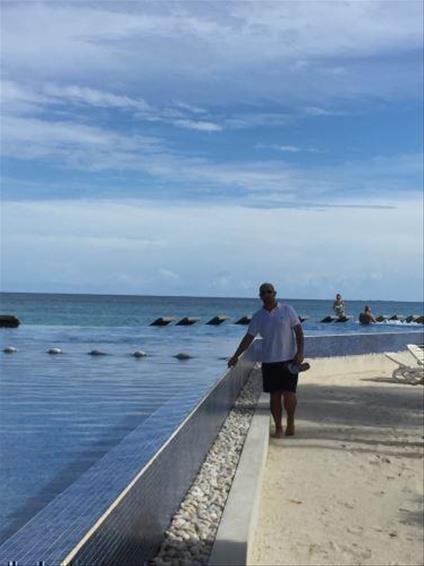 When I was planning my honeymoon I wanted the wow factor. I wanted somewhere that was going to stick with me forever. As we have a little boy we were leaving with Grandma, I also wanted somewhere centred around adults. I didn't want to go somewhere with lots of children playing and wish I had taken our son.
We chose perfectly. Three nights in Dubai and 10 nights in the Maldives. It was amazing! Two days after our wedding we flew with Emirates from Manchester to Dubai direct. A fabulous airline. One of my favourites and I've flown with a few! The flight was around 6.5 hours so not too bad in one go.
When we landed we were taken by private transfer to our hotel JA Ocean View Hotel on the Marina. It's a great hotel and great location. There are shops and restaurants all around and direct access to the beach. This was August so Dubai was by far the hottest place I have ever been to. 55 through the day and late 30's in an evening. The sea and pools are like bath water but it's amazing! The hotel was lovely and clean and we upgraded to a suite which was beautiful. It was our honeymoon after all. The pool is small but big enough to swim in.
Dubai for me was a very different place to where I have been used to in the past. By no means could you call it a picturesque place. It's a very rich working country. When you're out and about there is lots of traffic and roadworks and there seems to be a lot of building work also. But this is Dubai, its forever evolving.
I didn't want to miss anything and there was to do while we were there as we only had three nights. These were my favourite. Atlantis Waterpark – so much fun and whether you have the kids with you or not you must go. It's a great day out and a great way to keep cool. The mall and fountains are great. The fountains are owned by the same company that own the ones outside the Bellagio in Las Vegas so they put on a spectacular show. The mall is just next to the Burj Khalifa, the tallest building in the world. You can go up, although I didn't as I'm scared of heights.
There is also the Burj Al Arab which is the famous sail hotel you may have seen that sits out in the ocean. We went to the restaurant at the top for drinks and the views are spectacular. You would need to pre book this and there is a minimum spend but what the heck it's our honeymoon! Next to the Burj Al Arab is another famous hotel, the Jumeirah Beach. There is a great chill out bar on the top floor which has a fantastic view of the Burj Khalifa. We liked it in there. Now with this in mind it's probably best I tell you that getting an alcoholic drink is not as easy as in other places as it is a Muslim country. You can only drink alcohol in a bar that is inside a hotel. There are lots of bars on the marina that advertised beer but this is none alcoholic and you won't find that out until you taste it. The weekend in Dubai is Thursday to Saturday so Sunday through to Wednesday is pretty quiet on an evening but then it all comes to life from Thursday onwards.
After three nights it was time to fly on to the Maldives. The flight from Dubai to Maldives is around four hours so we never felt like we had done lots of flying in one go.
We stayed at Kuramathi in a water bungalow with terrace Jacuzzi - highly recommended. These rooms were simply bliss. They couldn't have been more perfect for us.
You arrive on the main island – Male. We then took a sea plane to Kuramathi. You can take a speed boat too but I would recommend the plane. It's such an experience and to add to that cuts the transfer by half. We landed in the sea just away from the island and a boat transferred us to Kuramathi. This is because of all the coral that lies around the island. As we were in the boat, 15 dolphins came and did a little show for us. It was such a magical moment and well timed for our arrival.
The island is simply beautiful and quite a big island compared to others. There are about seven restaurants and around nine bars. The spa is well worth a visit, we went three times. I had by far the best massages I have ever had here, all with ocean views. It was like something out of a film.
There are two pools, one at each end of the island. Our favourite one was the infinity pool with the water jets. Now I can't really say there's so much to do as let's face it it's the Maldives. There isn't. It's about rest and relaxation in a perfect setting.
We did lots of snorkelling both from the jetty but also from our room terrace as we had our own steps into the sea. We had lots of visitors swim past, stingray, black tip sharks, all different kinds of fish, turtles, and dolphins.
We also went on a sunset cruise where we and a few others went out on the boat and watched the sunset over the ocean and again about 50 dolphins came to swim with the boat, weaving in and out of the sea as we sailed alongside them. Words can't describe how amazing this was to watch.
It is monsoon season in the Maldives in August but it wouldn't put me off going at this time of year again. It was around 30 degrees but at some point most days it did rain. But we just got into the Jacuzzi and watched the storm pass us by. Or we would take the opportunity to sample some of the many cocktails.
This for me was a holiday of a lifetime. Something I will always remember and there wasn't a negative part to it. So if you thinking of either destination as a holiday or like me thinking of doing it as a twin centre please do get in touch.