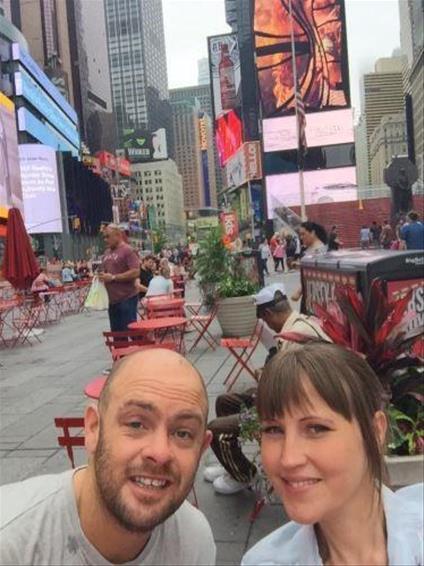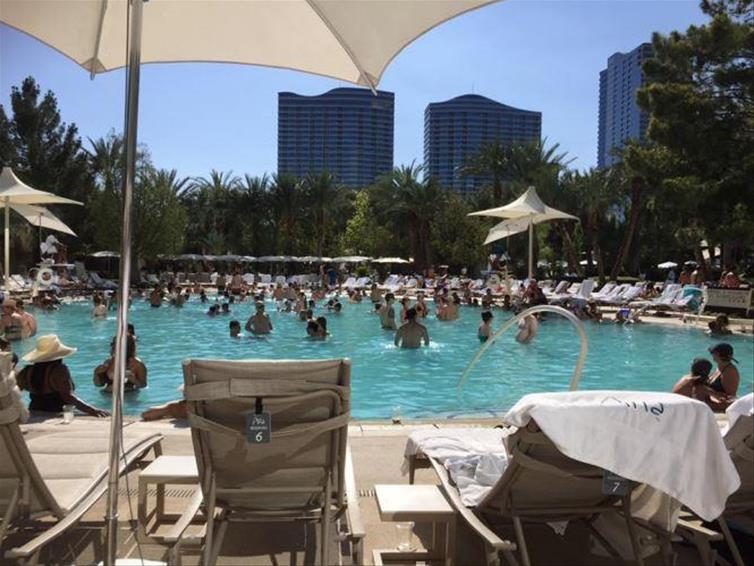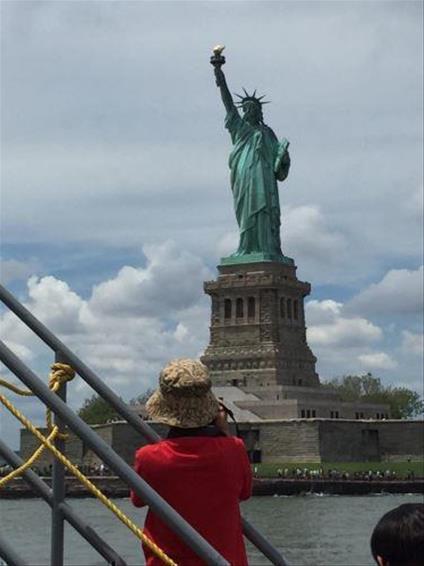 The hubby and I were torn between our two favourite places. Las Vegas and New York. We made the decision we wanted to return to both but which one first? Tough one, I know let's do both in the same holiday.
So we booked three nights in the Big Apple and four nights in Las Vegas. It really was a fantastic way of seeing two completely different places in just one week's holiday.
In May 2016 we flew from Manchester to New York and enjoyed three nights staying at the Dreams Downtown, a really fashionable hotel in Chelsea. If you have never been before and are wanting to sightsee I would recommend staying in Times Square but as this was my third visit I fancied somewhere different. Although I still did all the typical touristy things - Macys, 5th Avenue, Rockefeller Centre, Times Square, Central Park, and Ground Zero. I could go on forever.
Central Park was the highlight for me this time as I had only ever been in the snow. So obviously you have ice skating but Central Park is so different in the spring. We hired bikes and leisurely rode around the 6.5 miles of Central Park stopping along the way to watch the world go by.
You must ride the open top buses. This is a great way of seeing parts of Manhattan that could so easily be missed. You can settle into your headphones while the guide talks you through everywhere such as landmarks and certain parts that have featured in films. Plus you can purchase a pass for your stay so you can also use it like a service but to get from one point to another.
New York is such an amazing place and will remain one of my favourite places. So many things to do, so many places to eat. You just can't help but be spoilt for choice.
The restaurants have letters in the windows to rate their cleanliness. A, B and C. So if a restaurant has an A in the window it means it's as good as it is going to get so you're ok to eat there. Avoid the C's - you may get a poorly tummy.
Shopping is amazing in New York as you would imagine, some of the best shopping in the world. For gifts and gadgets you will find lots of shops on Times Square. If you are looking for 'proper shopping' you need 5th Avenue. The Empire State Building is just breathtaking. Pay to go to the top viewing point. It's a little more money but it's worth it and the views are spectacular. But if you are there in the winter, wrap up, it's cold!
We also did a cruise on the Hudson River over to Staten Island and around the Statue of Liberty. This was a great way to get up close to the statue that can be seen for miles. There are people selling this as a trip. Don't pay - this is a free excursion.
After three amazing nights here we flew onto Las Vegas which is another of my favourite places but for so many different reasons. The weather is amazing if you are going in the summer. You do need to prepare for the sun, it really is hot! You could have any kind of holiday you want here.
The casinos aren't all Las Vegas has to offer. Of course they are in every hotel but that's not all there is. Although if you do stop for a gamble, remember you drink for free!
We stayed in the Aria this time which is a fabulous hotel with a great pool area. Last time I stayed at the Bellagio which of course is amazing. A little less vibrant by the pool so it does depend on why you are there. Other great hotels are New York New York, Caesars Palace and Venetian. That is just a few. There are so many covering all different price ranges.
There are so many different shows from pop stars such as Britney Spears to theatre shows. We saw Michael Jackson – One by Cirque du Soleil which blew me away. I had to see it as I really did wonder how it would work. It really does and it is one of the best things I have ever seen. There are lots of comedians, although if you are sensitive give this a miss. To say they are close to the bone is an understatement.
You must see the Grand Canyon. There are different ways to do this. You can go by plane or coach but I went by helicopter. Wow - what an experience. Worth every penny.
Shopping here is great. All the shops are inside the hotels as are many of the touristy things so you need to know what you are looking for. There are some great shops in Caesars Palace and if you walk through the shops right to the bottom you will come to the famous Cheesecake Factory. You must go, you will never experience anything like it anywhere else. I have been twice now so know Las Vegas really well and I can point you in the right direct.
One thing you should absolutely not miss is Freemont Street. This is 'old Vegas', the Las Vegas strip back in the 50's before the new strip was built. This will give you a completely different experience of Las Vegas. There's live music, zip wiring, outdoor bars and karaoke. The atmosphere is so different here and so much fun. This was my favourite place to be.
Las Vegas will not disappoint you. Whether you are a sightseer, a group of friends looking to party at the pools or someone that wants to chill by the pool and go off in an evening. Las Vegas has it all.
I hope that my blog as given you a better insight and if you need any further information please just get in touch.