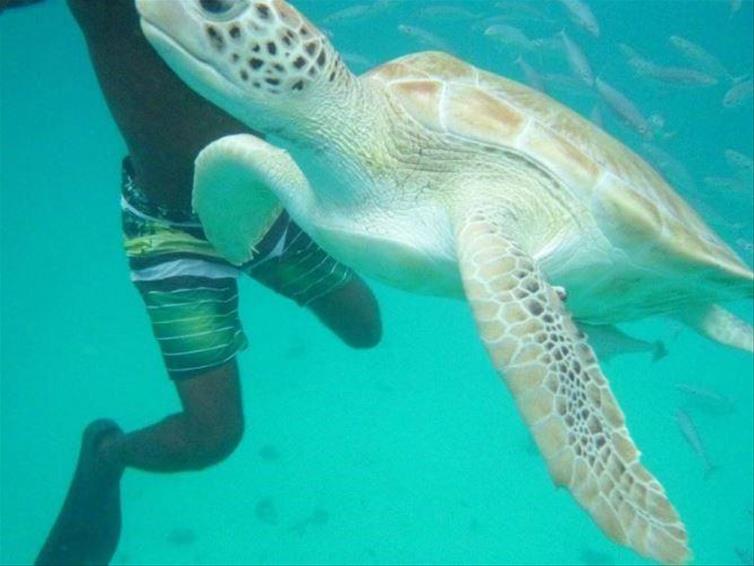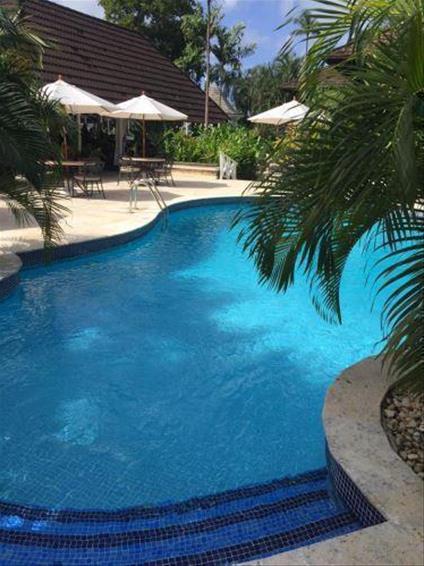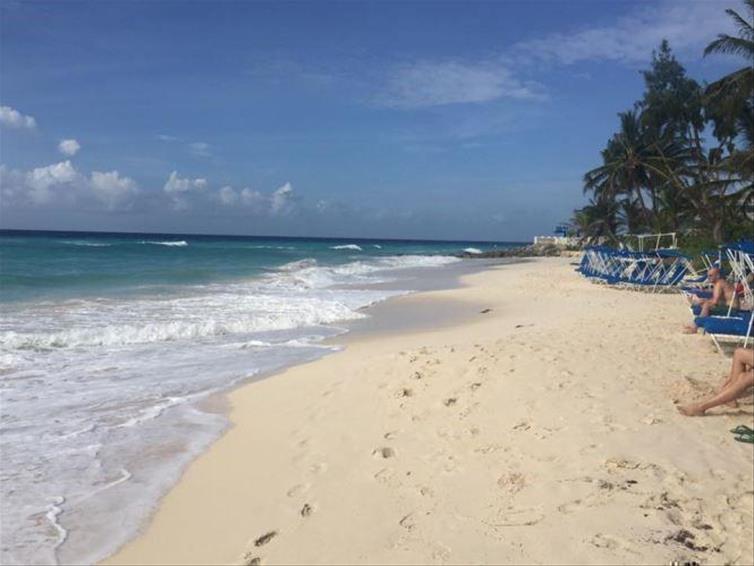 Wow! I was fortunate enough to visit Barbados with other Travel Counsellors on a familiarisation trip. What a place. I have fallen in love.
We flew from Gatwick with British Airways. The flight was eight hours which is really quite quick for the Caribbean. On the way home it was even shorter at 7.5 hours. I was also lucky enough to experience premium economy so my comfort was taken care of.
As we arrived on this beautiful island we were taken to our first hotel – The Turtle Beach. A lovely hotel on the south coast. We arrived late so enjoyed a beautiful evening meal and cocktails on the beach front. The sand here is like powder. Although on the south coast the sea is a little rougher than other areas of the island.
Our first full day we were taken to Harrison's Cave. This was such a fun day where we were driven around the caves underground and taken through the history that lies there. A great day. After this we were taken to St Nicholas Abby and taken to try to some Rum and have a beautiful lunch with amazing surroundings.
Day two was spent visiting some beautiful hotels - The Sandpiper was my favourite. What a hotel! Pure paradise. A small unique hotel set on the beach with great facilities. We also visited Fairmont Royal Pavilion. Another beautiful hotel where all rooms are ocean facing. The suites here were so beautiful and had a real home from home feel.
We were then taken to our next hotel which would be home for the rest of our trip – The Waves Hotel on the west coast. The sea here is so much calmer and the beaches really have that 'I'm in heaven' feel.
This hotel has been recently refurbished and is really nice. It's a small hotel with a buffet restaurant, a la carte Asian restaurant which is simply beautiful and a small delicious coffee shop. They serve hot drinks, ice cream and cakes, yum!
This is a spa hotel so of course what did we do? We visited the spa! It was absolutely brilliant. So much so that some others paid another visit before we left. It's a must of course!
The next day we visited the Crystal Cove Hotel. An all-inclusive hotel which is unique but also well equipped for families. It has its own swim-up bar hidden behind a waterfall and beautiful gardens. Situated on the beach front with water sports and a beach bar.
We then experienced the sunset Catamaran cruise. This has to be the most amazing trip Barbados has to offer. We swam around shipwrecks and with turtles, feeding them so they really did come up close and personal. We then had a lovely lunch in the sunset, drank cocktails and danced until the sun disappeared.
We visited many other hotels and they are all so beautiful in their own right and for different reasons. Some hotels are connected by a water taxi so you can use other facilities although some hotels do charge.
The nearest town to visit from this area would be Hole Town. There are some lovely shops, although some designer shops so quite pricey. Beautiful restaurants and bars. Barbados is very safe so you must get out and visit your local town. There aren't any private beaches in Barbados so it means you can walk for miles along the beach front.
Barbados has won my heart. The people here are the nicest I have ever come across. They make you feel so special and really do care about your stay and genuinely want it to be perfect. I will return to Barbados for my own family holiday and I look forward to it. I just hope this has given you a better understanding of Barbados and I can promise you it would not disappoint you.