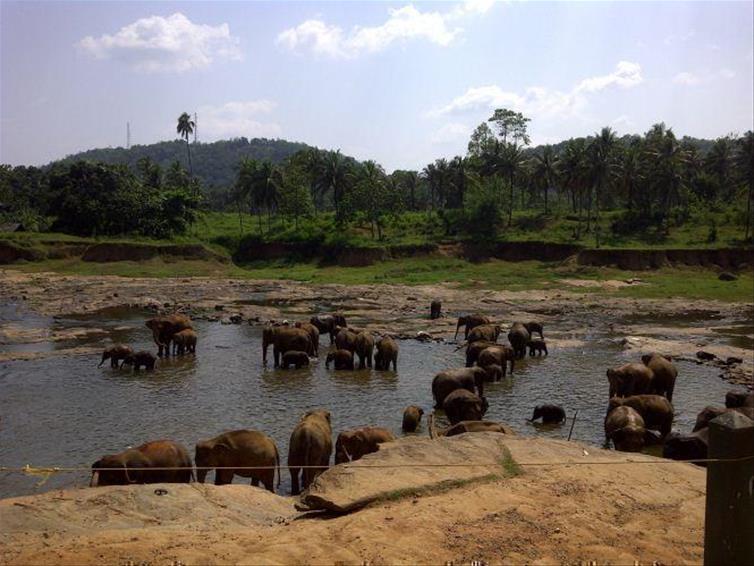 This was my first trip to Sri Lanka but I hope it will not be my last. This lush green island is a hidden gem in the middle of the Indian Ocean.
I spent ten days in this untouched paradise back packing with two of my good friends. With our bags strapped to our backs we explored the little country by bus, train and Tuktuk! The train rides were particularly stunning as we winded our way through the mountains lined with tea plantations.
Since the tsunami in 2006 the country has rebuilt itself well. The people were very friendly and accommodating. Our trip took us first down the west side of the country exploring the best beaches the country had to offer, then we travelled north through the mountains before heading to the cultural triangle for a few days of sightseeing.
One experience I will never forget was when we visited a turtle sanctuary. Our Tuktuk driver had recommended it and we three lassies were keen to go and check it out. On arrival a guide told us that we were in luck as some turtle eggs had hatched the day before and we could help introduce them to water for the first time. So very carefully lifting up this one day old turtle, that was smaller than the palm of my hand, slipping it in to the water and seeing it flap its arms for the first time was just magical.
There were over 50 turtles being taken care of at the sanctuary many of which were blind or missing limbs so could never be reintroduced to the wild. I am always touched when I see these places doing so well and would highly recommend a visit to both the sanctuary and the country!