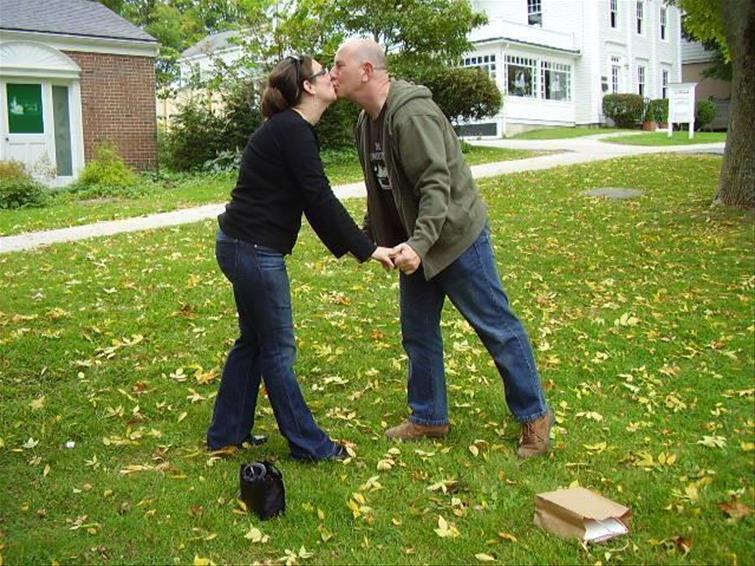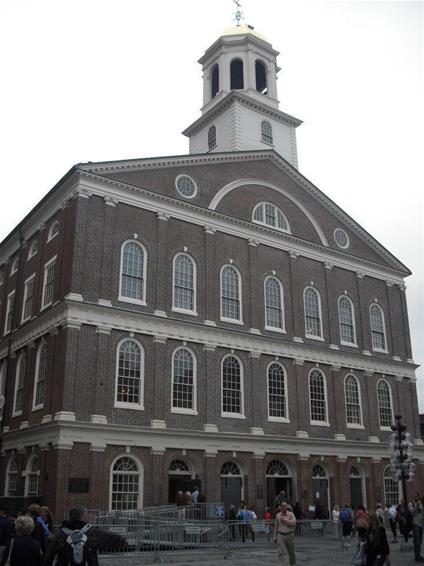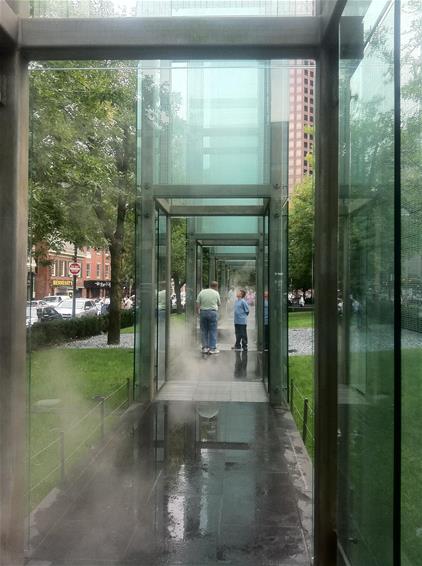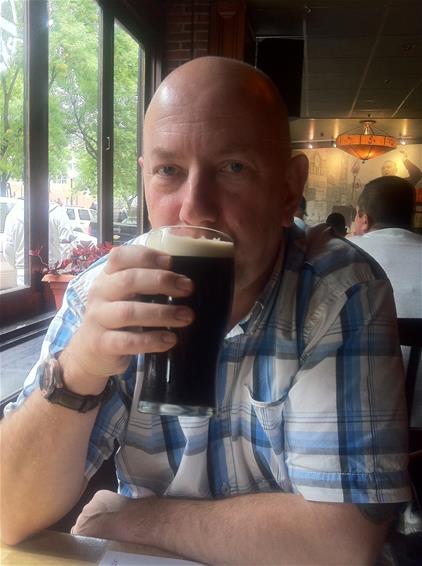 Continuing from my last blog on upstate New York, head east out of Albany on i90 to the Massachusetts Turnpike heading towards Boston and the picturesque Berkshire Mountains. This is the perfect place to see the legendary fall foliage of New England in Autumn but beware, driving in winter months can see heavy snowfall, sometimes up to 2 feet. A short detour off the Mass Pike onto Rte 183 Interlaken will take you through several small towns and villages that give the Berkshires its particular charm.
West Stockbridge is home to the Red Lion Inn. There has been a Red Lion Inn on this site since 1773, the building in its current form dates from the 1890's. The Red Lion Inn was a regular meeting place for local residents protesting British rule in the years preceding the revolutionary war. Prices on the menu in the Red Lion can be somewhat representative of its legendary status and the surroundings are a little dated, but it's still well worth a visit as it also hosts a fantastic gift shop.
There are plenty of places to eat in West Stockbridge that represent better value and my husband sampled his first New England clam chowder with oyster crackers in one of the many small cafes.
As a teenager in West Stockbridge one of my favourite memories was the short trip to the Lenox House of Pizza on Friday nights for one of their amazing pizzas. Sadly, Lenox House of Pizza is no longer with us, however there are many great alternatives to be found. Lenox is a popular tourist destination and a mecca for local artists with boutiques and galleries peddling their wares as well as a variety of restaurants.
Lenox is also home to Tanglewood Music Center, residence of the Boston Symphony Orchestra during summer months. On a summer's evening Tanglewood Music Center is a wonderful place to take a picnic and listen to music in the amphitheatre and just to unwind from the busy week past. A word of caution when visiting Lenox, with so many aspiring artists around, you will not get away with asking a stranger to take a photo of you and your better half without being asked to strike a daft 'artistic' pose for the camera.
If you haven't had enough shopping after West Stockbridge and Lenox, Great Barrington and Lee both offer a wide range of shopping outlets. Once you get back on the Mass Pike, continue east driving approximately 90 minutes to Boston. I'd suggest if visiting Boston for the day, to stop at one of the MBTA stations and take the local light railway into the city. Green line stations are probably the easiest to get to from the Mass Pike but be sure to pay for your parking (see photo of the truck). Locals refer to this as "the T" and it is a great form of transportation to and from Boston.
Boston is a much smaller city than New York and has a completely different vibe. The best way to see the city is a walking tour such as the Freedom Trail. This is 2.5-mile-long and takes you past 16 sites significant to the history of the United States, including the iconic Faneuil Hall, Paul Revere's house and site of the Boston Tea Party. Along the Freedom Trail, one of the sights you will come across is the Robert Gould Shaw Memorial, a memorial to the 54th Regiment Massachusetts Volunteer Infantry. This regiment was one of the first regiments in the US to include black combat troops. The regiment's most famous engagement was on July 18th, 1863, when Shaw led an attack on Fort Wagner and many members including Shaw himself were killed. This action was immortalised in the 1989 film `Glory'.
Samuel Adams' grave lays in the Granary Burying ground on Tremont Street (also part of the Freedom Trail). This is the burial ground for many of the Revolutionary War's elite such as Paul Revere and 3 Bostonian signatories of the Declaration of Independence (Samuel Adams, John Hancock (first signatory on the Declaration of Independence) and Robert Treat Paine). The coolest part of this cemetery is that it dates back to 1660. It is just full of very cool headstones and a must see to fully immerse yourself in American history.
Adjacent to Faneuil Hall is a huge open-air market and food hall, Quincy Market, there are over fifty restaurants and countless smaller food kiosks, gift stalls and other great shopping in the area.
Once off the red line of the Freedom Trail, head to the North End, known as Boston's `Little Italy'. Although it doesn't have the same renown as the Italian neighbourhoods of New Jersey or New York, it's easy to walk through the North End and imagine yourself on the set of the Sopranos. When we were sitting outside a café having a coffee, it felt very much like sitting outside `Satriale's' while the `wise guys had a sit down at the next table.
Finish your visit to the North End with a trip to Mike's Pastries and pick up a box of the famous cannoli's and Italian cookies.
Boston is famous for its Saint Patrick's Day parade and its countless Irish bars. Even the local basketball team is called The Celtics! You'll probably find the best pint of Guinness outside of Dublin in Boston. Copley Square and Newbury Street are both great areas for shopping, eating and hotels.
The New England Holocaust Memorial is a sculpture by Stanley Saitowitz and is located on Union Street. This memorial consists of six glass towers that you can walk under and each are engraved on the outside walls with the groups of numbers representing the 6 million Jews who lost their lives. The inner walls are quotes from survivors of each camp. Underneath the towers, steam rises through metal grates from a dark floor with twinkling lights on it. It is quite humbling and sad at the same time.
Whilst in Boston you must visit the iconic "Cheers" bar, get in early as this popular bar is always busy and everyone trying to get their photo on "Norm's" stool (of course you would). There is also a Cheers restaurant in Faneuil Hall, but it is not the original, but you can cheat and say you've been to Cheers and get the t-shirt to prove it!
One of the most engaging things about Boston in particular and New England in general is the accent of the locals. It's much less `in your face' than the New York accent we are perhaps more familiar with. New Englanders tend to pronounce the `R's' as `H's' and elongate the sound, for example `Park the car in Harvard Yard' would sound like `Paahk the caaah in Haaavahd Yaahd' and 'Chowder' is pronounced 'Chowdaah'. The Simpson's Mayor Quimby and Family Guy's Peter Griffin have classic New England accents.