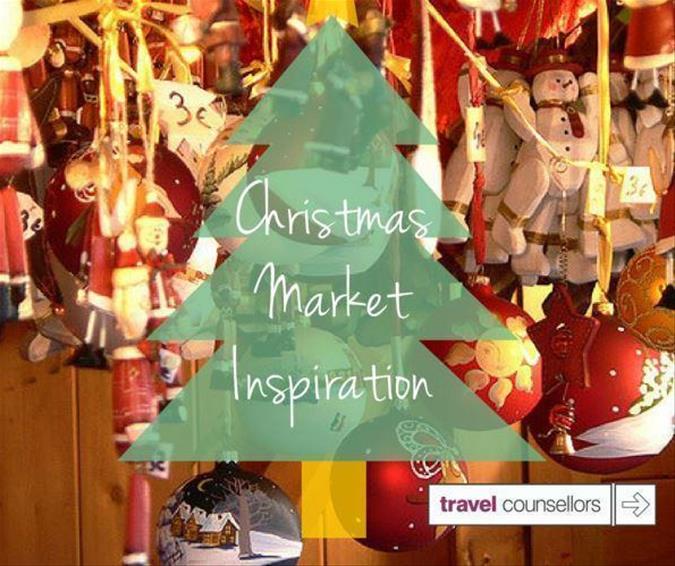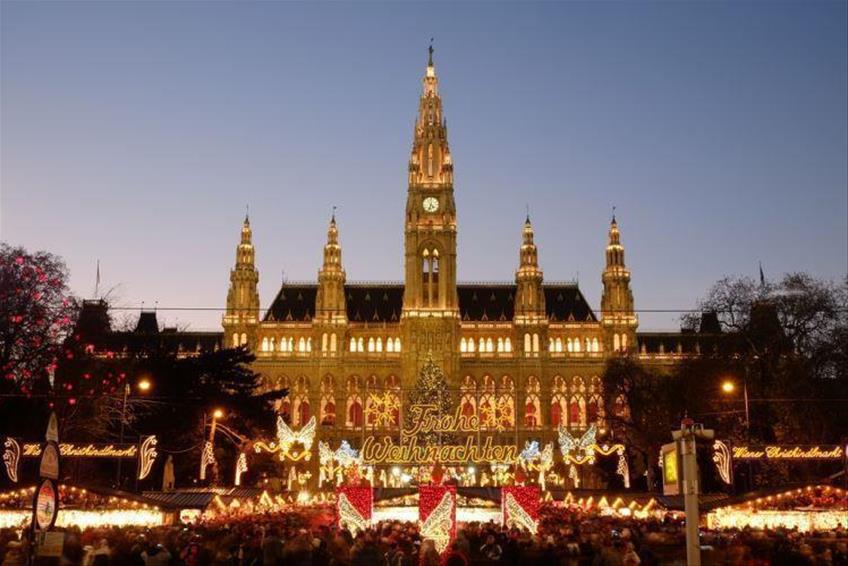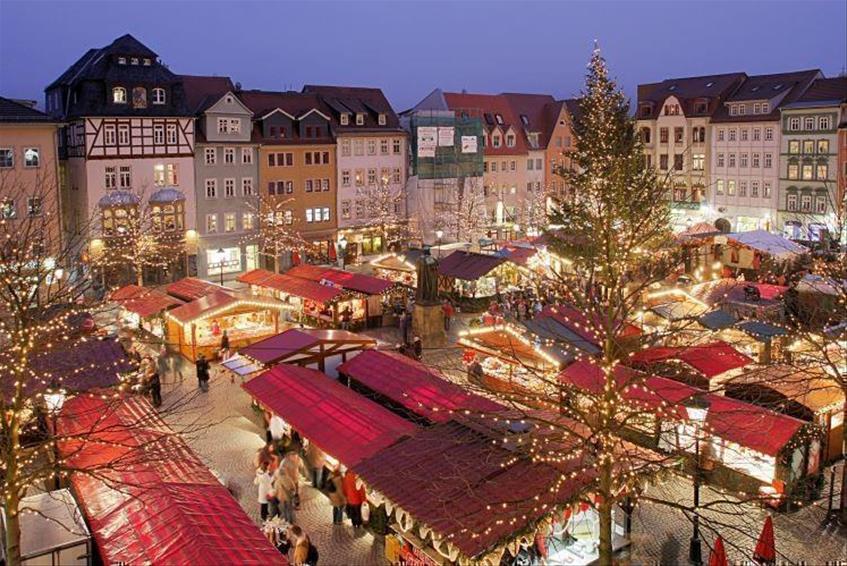 Vienna
Vienna is a city of romance, concerts, nativity displays and offers very traditional Vienna Christmas markets. The first 'December Market' was held in 1298. Today, there are over 20 Advent Markets selling a wide selection of Christmas gifts and delicacies like Christmas punch and roasted chestnuts.
Christmas markets include:
Viennese Christmas Market – in front of the City Hall, Open 18 Nov to 30 Dec 2017
Christmas Village Belvedere Palace, Open 24 Nov to 26 Dec 2017
Christmas Village Maria-Theresien Platz, Open 22 Nov to 26 Dec 2017
Christmas Village in the Former General Hospital, Open 18 Nov to 23 Dec 2017
Christmas Market at Spittelberg, Open 16 Nov to 23 Dec 2017
Christmas and New Year's Market at Schonbrunn Palace, Open 18 Nov to 01 Jan 2018
Please check times and dates for the markets, especially for those markets open 24, 25, 26 Dec 2017
Lille, France
The French have a real passion for good food and Lille's Christmas market is no exception with its gourmet delights. You can sip Vin Chaud (mulled wine to us UK folk); nibble on Nougat; and scoff Pommes D'amour.
You'll find the usual Christmas-themed stalls dotted around Place Rihour, but if you're looking for more chic gifts there are plenty of boutiques in and around the area.
MARCHE DE NOEL
From Friday 17 November to Wednesday 27 December 2017
Every day11:00 to 20:00
Christkindlesmarkt, Nuremberg, Germany
Enchanting and utterly beautiful, it's hard to beat the magical atmosphere at one of Germany's oldest Christmas markets. Thought to date back to the 16th century, Nuremberg's Christkindlesmarkt is a feast of red-and-white-striped huts, intoxicating spicy aromas, and charming handicrafts. Tasting a Nuremberg Bratwurst (sausage) and nibbling Nuremberg gingerbread are must-dos while you're here!
December 1st - December 24th 2017
Opening Day Dec 1st 10:00 a.m. - 9:00 p.m.
Opening Ceremony: 5:30 p.m
Monday - Thursday:10:00 a.m. - 9:00 p.m
Friday & Saturday:10:00 a.m. - 9:00 p.m.
Sunday:10:00 a.m. - 9:00 p.m
Christmas Eve:10:00 a.m. - 2:00 p.m.
New York
The holiday season in New York City is one of the most festive and beautiful times of the year. It is also a shopper's paradise. From mid-November through January, outdoor holiday markets pop-up throughout the city selling jewelry, clothing, arts and crafts, and so much more. Even if you don't plan to do much shopping, the atmosphere is fun and many markets offer fantastic food and warm drinks.
One of the main markets is the Bryant Park Christmas Market. As well as the Christmas shopping you can also go ice skating and sit in the café to warm your cockles. If you are in New York city at Christmas it's the absolute Christmas experience.
October 28th - January 2nd, 2018
Prague
The main markets to visit are at the Old Town Square and Wenceslas Square (5 minutes walk from each other). With brightly decorated wooden huts selling a huge range of traditional and wonderful Christmas gifts, you will be sure to get in the festive spirit and find some wonderful presents for your loved ones.
02nd December - 06th January 2018 (including on Christmas Eve, Christmas Day and New Year's Day)