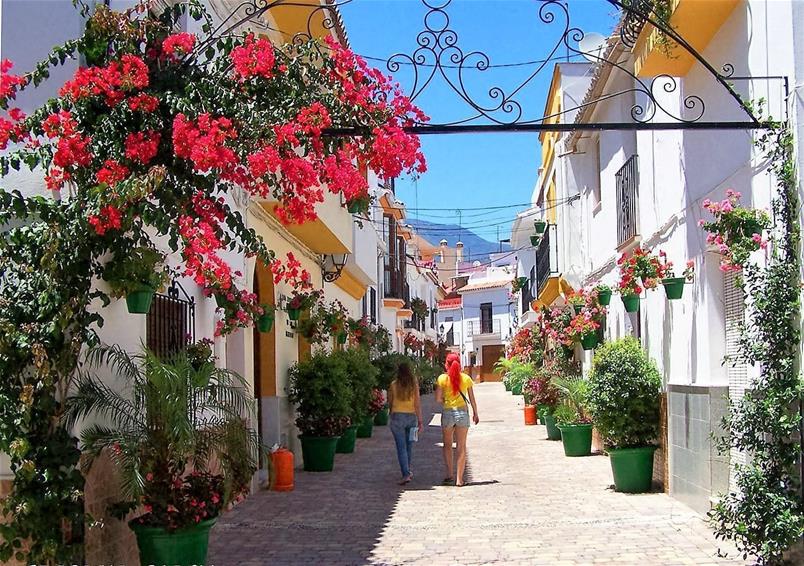 The Costa Del Sol is such a good family holiday location. Not too far from the UK, yet far enough to get some almost guaranteed good weather. There is lots to do, from amazing water parks to hiking in the hills, water sports, beautiful beaches, restaurants and bars. It can be as lively and active or as quiet and peaceful as you want. There is something for everyone if you know where to go.
Malaga has the beach, marina, bars and shopping. If you're looking for something busy, Malaga is the place to go.
For something a little up market then Marbella is where you want to base yourself. There are some of the best hotels in Marbella and the beaches are amazing.
Torremolinos is where you want to be if you want lively evening entertainment. That said there are a few family hotels on the outskirts that should not be dismissed even if you're not looking for the bustling nightlife Torremolinos has to offer.
If you're wanting somewhere to relax and watch the world go by Estepona is perfect. I would say this is my favourite and must see, even if you decide not to stay there. Some of the surrounding smaller towns are also well worth going along to where you can relax in a marina side bar people watching while soaking up some wonderful sun.
Ronda is great for hiking and being an inland mountaintop city, you will get to see some amazing views. In Ronda and the surrounding villages there are many beautiful buildings and culture to immerse yourself into. From cobbled streets to vineyards you will not be bored.
Getting around the Costa Del Sol is easy. Hiring a car is probably the best option and the roads are relatively easy. There are two main roads the run parallel with the cost making most places quick and easy to get to.
Like with a lot of hot European countries you will find the shops in the towns shut at lunch time for a few hours and open again when it is a little cooler.
Euros is the currency used and at the time of writing this it is quite reasonable to eat out. The supermarkets for us Brits are very cheap, and you can pick up a nice wine for 1-2 euros.
I have visited Spain a few times with and without kids, so I am always happy to answer any questions. It is a great all-round holiday for all types people and budgets.