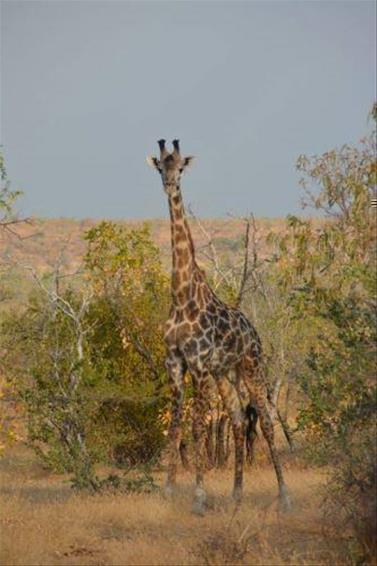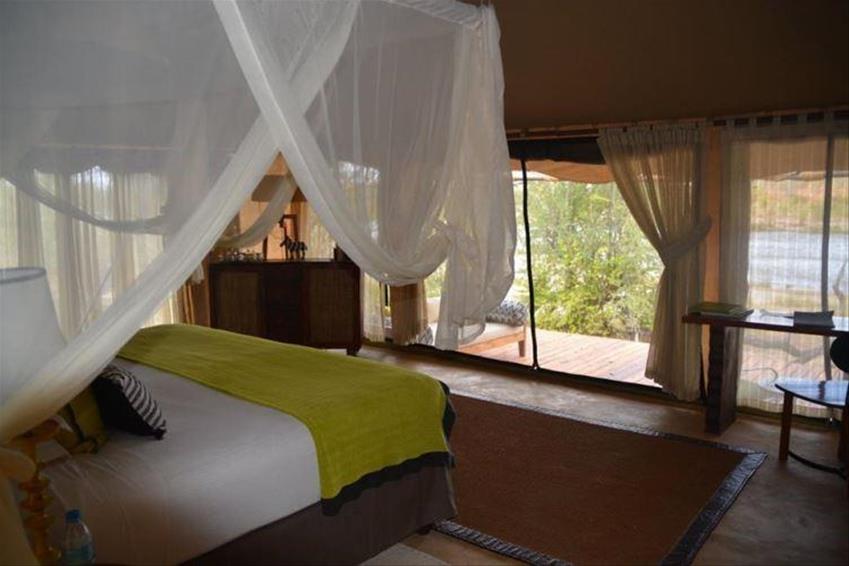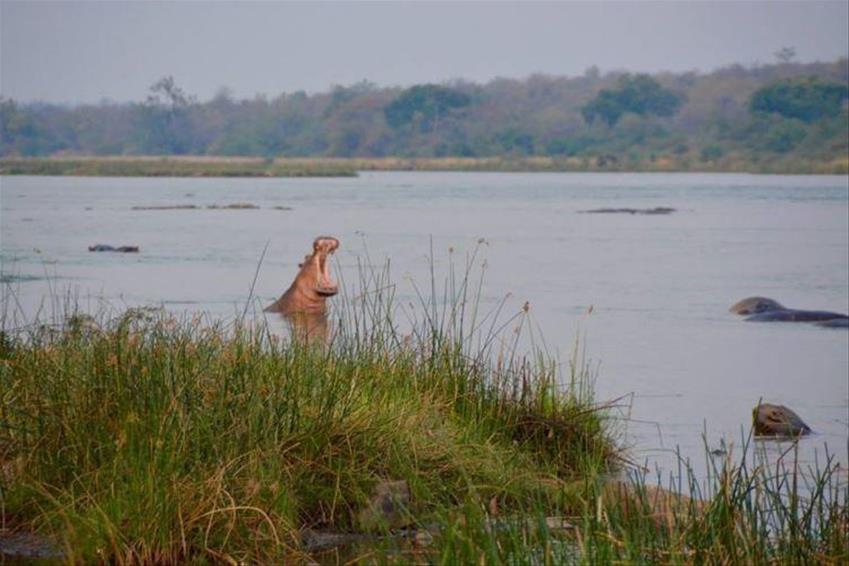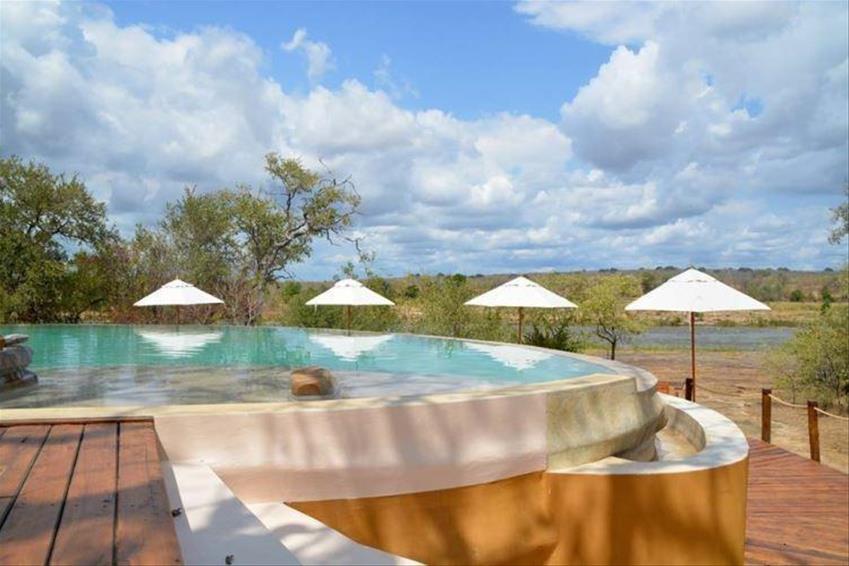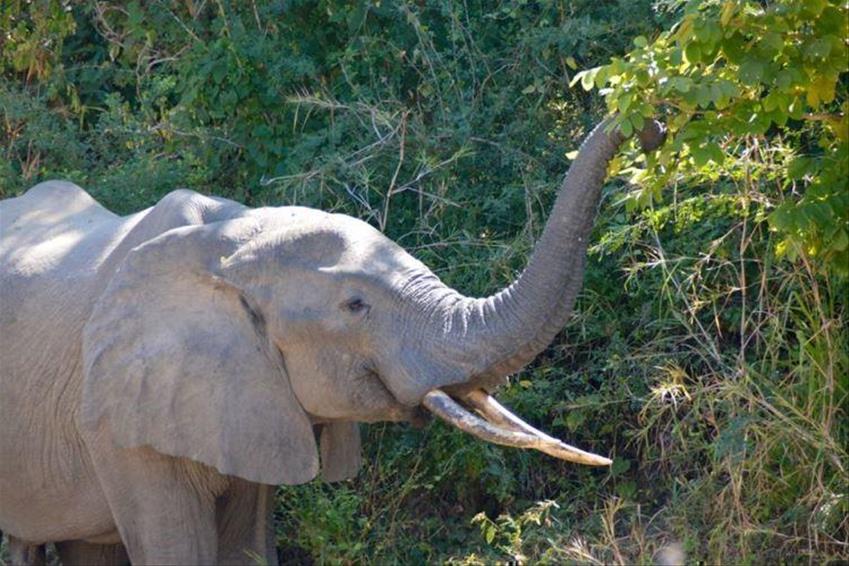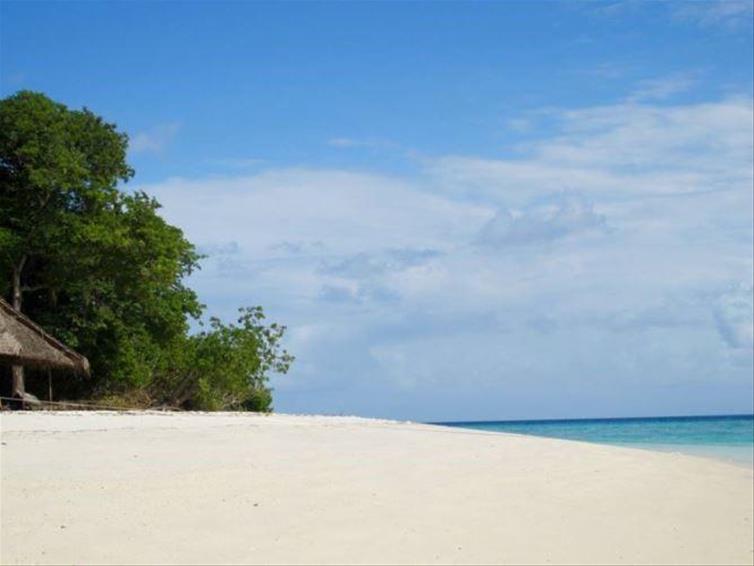 "I never knew of a morning in Africa when I woke up & was not happy" – Ernest Hemingway.
Such words ring so true! With a deep love for Africa and having travelled to East Africa over the years it was the perfect destination to spend my Honeymoon.
Having over indulged in the airport lounge and continued the wedding celebrations with the champagne on offer my husband and I departed London Heathrow to Tanzania with Kenya Airways on one of their beautiful new 787 Dreamliners.
Arriving into Dar es Salaam we were pleasantly surprised with the quick transition through the Visa and immigration queues and continued on our way to the domestic departure lounge (here I use the word "lounge" rather loosely). Soon we were bouncing our way through the clouds in a tiny little single propeller aircraft on our way to our game reserve. The short flight was fantastic, we could spot hippo in the rivers and even saw giraffes making their way across the vast landscape - stunning.
We stayed at the most fantastic Lodge, Azura Selous situated in the Selous reserve, this Lodge was perfect and I have never experienced such incredible food before, let alone in the middle of nowhere – it topped even the best restaurants I've been to in London! The accommodation is positioned right on the Great Ruaha river where you can sit on your private veranda watching the hippo and see all the amazing wildlife come and go from having a drink or simply cooling off from the mid-day heat. The rooms are incredibly spacious with a lovely outside shower and your own private plunge pool.
During our stay we had our own driver who remained with us for the duration, we shared the game drives with another couple which was fantastic. Every morning we were up before sunrise and out on our first game drive, it was such a pleasure spotting the animals, as the trees and bushes are quite dense in areas it made it quite tricky to find the wildlife but when you did it felt so rewarding. We were lucky to find lion cubs on more than one occasion which was so special and also saw such a range of other wildlife from zebra, giraffe, warthog to impala, elephant, hippo and crocodiles (to name just a few). By mid-morning our guide/driver would choose a lovely area to set up tables and chairs and layout our breakfast. This was so special, you couldn't see another vehicle for miles and miles and once he had checked behind the trees and bushes for any four legged furry friends we could all relax and enjoy the gorgeous spread.
Each day we would return back to the lodge for yet another delicious lunch and a bit of a relax by the pool before getting ready for the afternoon/evening game drives. Every afternoon we stopped again in different beautiful locations for sundowners, there really isn't anything quite as amazing as sipping a cold Gin & Tonic or beer on the riverbank, surrounded by the incredible sounds of the wildlife whilst watching the sunset – truly spectacular. The evening dinners were also unforgettable, again the food was 5*, dinner was served at different locations around the lodge, from beside the pool, to private dining on your own veranda. One very special evening they took everyone from the lodge out to a location a couple of miles away where they had set up a large dining table surrounded by candles and hurricane lamps, a big bonfire and the yummiest BBQ I think I have ever had. All the guides joined us and we were even given an astrology lesson, the stars out there are incredible. We even had a pack of hyena join us, luckily there were lots of guards shooing them away with torch light but it made the experience unforgettable.
Following our stay at Azura Selous we then flew over to Pemba Island – a small island neighbouring Zanzibar where we stayed at the beautiful Fundu Lagoon. After a short speed boat transfer we arrived at the hotel where we were greeted with cold fresh fruit juice which was much needed after the journey. Fundu Lagoon is the epitome of shabby chic, where relaxation hits you the moment you step off the boat. We had a lovely beachfront villa which was rustic and full of charm with gorgeous ocean views and your own little private beach area. During our stay here we spent the majority of the time relaxing by the treetop pool, reading books and drinking cocktails! We also experienced the wonderful spa, the massages are incredible and just what we needed to completely unwind. One of the days there we went off on a boat trip to a deserted island, my husband went off scuba diving which he said was fantastic. The dive team are very professional and really look after you and the coral and fish are stunning. I stayed on the island where I could paddle and snorkel in my own time and enjoy my other hobby of photography.
Every evening we would walk down (bare foot of course) to the pier bar where we would have a drink over the sea whilst watching the sun set, this was so relaxing and beautiful, it was also a lovely time to chat with other guests and hear all about where they have been and what they have experienced so far. Dinner was served at different locations around the hotel each evening, from dining on the beach with a beach BBQ, to a Swahili themed evening with candle lit tables out on the pier and private dining on the beach outside your room with your own chef and waiter – a truly wonderful experience.
I highly recommend the combination of Safari followed by beach relaxation, the combination of these two locations was incredible and if anyone is considering Africa as a destination then I say it's a must!
"They say an Elephant never forgets. What they don't tell you is, you never forget an Elephant." – Bill Murray