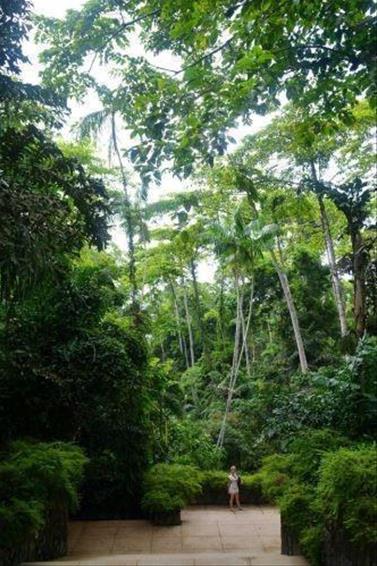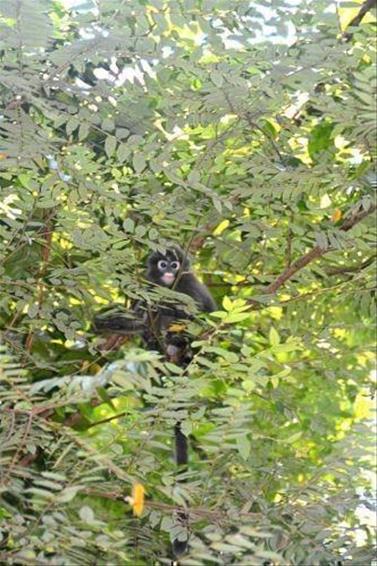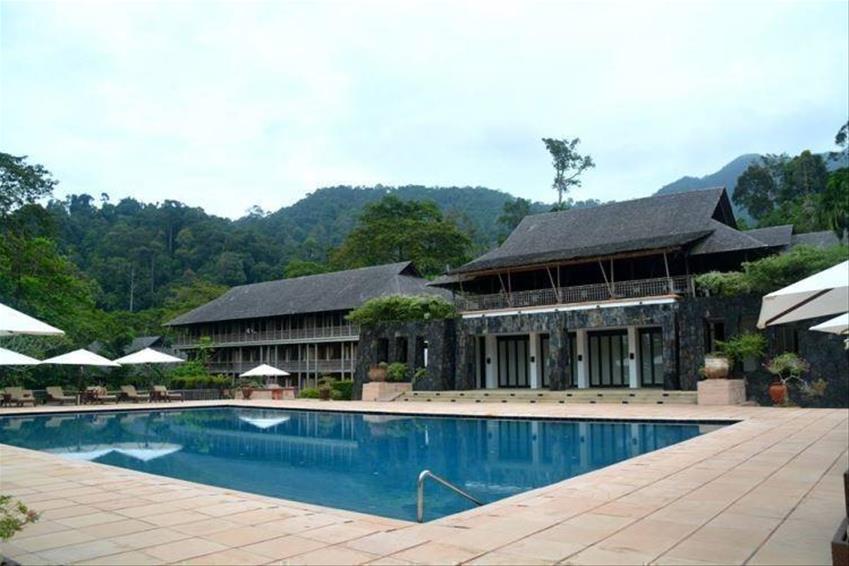 Wow, it was our first time on an A380! My husband and I flew out to Langkawi, an island off mainland Malaysia on-board Malaysia Airways, via Kuala Lumpur. Arriving in Langkawi and stepping outside the airport doors, you instantly notice the warm tropical air surrounding you – bliss!
We arrived at our first hotel, Casa Del Mar – Chaweng Beach, where we were greeted by incredibly friendly staff offering ice cold jasmine-infused flannels and gorgeous mango and papaya fruit juice – just what we needed after a 14-hour flight.
We had a stunning sea view room with its own private courtyard where you can step out straight onto the beach. The hotel has a lovely swimming pool where little refreshments are brought out to you during the day, such as sorbet, mini cocktails, fruit platters and fresh coconuts to name a few.
During our stay we experienced an amazing massage in the local spa, stunning sun set beach walks, candle lit dinners by the sea and some lovely evenings out dining in local restaurants in the town, which is walking distance from the hotel. If you like food...well, Langkawi went above and beyond with its amazing flavours, spices and fresh sea food - it was simply divine.
A few days into our stay my husband had arranged a surprise day trip – we were met by a driver at our hotel and driven off to the port where a beautiful private Malaysian yacht (wooden junk rigged schooner) was waiting for us. Wow, what an amazing day.
We sailed off on Naga Pelangi and sailed past lots of little islands where the only residents were eagles and monkeys. We relaxed in the sun whilst sipping on cold crisp white wine and were served a light lunch before anchoring up so my husband and I could be dropped off on one of the islands for an hour or so to relax. We went for a little stroll up the beach where the cheeky monkeys were playing around. I thought the day couldn't get any better until after being distracted by the monkeys I turned back to my husband to see him down on one knee...wow!
Little did I know that all the crew on board Naga Pelangi knew about his plan and when we returned they had champagne and orchid necklaces waiting for us. Luckily, I said yes!
We sailed back during the most amazing sun set I've ever seen, whilst having a delicious dinner prepared by the on-board chef. We were so excited by our day that we asked all the crew to join us and we all sat and had dinner together, it felt like we were celebrating with family! I highly recommend a day out on Naga Pelangi.
After an amazing stay at Casa Del Mar, we were off to our next hotel, The Datai, situated on the Northwest tip of Langkawi. The hotel is surrounded by ancient rainforest, with views of the Andaman Sea. I really don't think a word has been invented to express how stunning the position of this hotel is.
Our room was modern with a huge bathroom where every night they lit incense so you could have a relaxing bath before going for dinner. Our balcony looked right out across the rainforest where you could watch dusky leaf monkeys swinging from tree to tree and the vast range of tropical birds. It was simply magical. You could walk down through the rainforest to the hotel's private beach, where there's a swimming pool and beach bar area. We spent most days here as we loved the walk to/from our room nature spotting. (If you don't want to walk each time, the hotel can drive you in a private golf buggy).
The hotel has a few restaurants spread out around the rainforest, offering Thai, Malaysian, Indian and Mediterranean food, all of which are absolutely delicious. During our stay here we went on a morning and evening nature walk with an internationally renowned resident naturalist – I highly recommend this, it is incredible how nature works and we even got to see the resident Colugos.
During our stay, we also visited the Langkawi Cable Car (Southeast Asia's steepest cable car) where from the top you can view the island and even see over to Thailand. This was certainly an experience, one which my husband who has a love for heights enjoyed every minute of, but it was certainly worth it when you got to the top. We also spent a day kayaking around the mangroves – this was really relaxing and, again, amazing to see all of the incredible nature Langkawi has to offer. The day ended by finding a hidden waterfall where we could jump off the rocks into a fresh water plunge pool before returning to the hotel for another beautiful evening with amazing food.
Langkawi is simply one of the most beautiful islands I've been to. For me, it ticks every box: Weather, food, nature, 5* luxury, romance, relaxation, and top customer service to name just a few.
It's a perfect holiday destination or even a place to visit for a few days when en-route to Australasia.