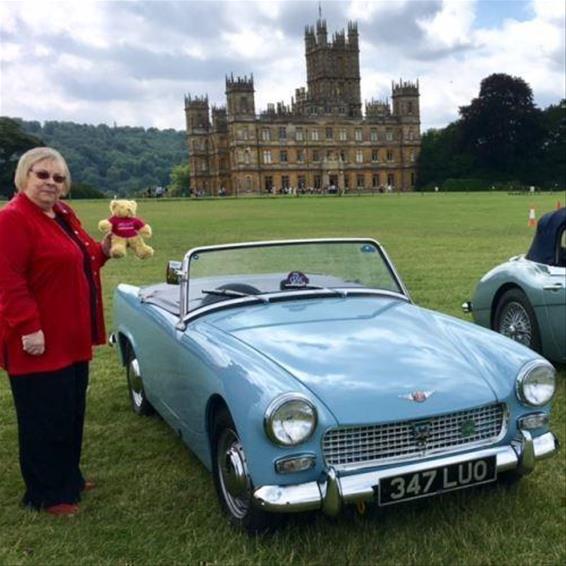 I was talking to a client who is a passionate Egyptologist. We share a love of Egypt, as I have been there over 30 times. She said she was sad that her husband is no longer well enough to go on day trips.
She said she had wanted to visit Highclere Castle, used in the TV series Downton Abbey. When I asked why, she told me that the Carnarvon family, guardians of Highclere, has strong connections with Howard Carter and Pharoah Tutankhamen. They have a superb exhibition of Egyptian artifacts and history related to the finding of the tomb.
I had a quick chat with TC Ted and he suggested we take half a day off and proposed the Highclere adventure to my client. She was delighted to accept and a great time was had by all.
A very happy client and Ted enjoyed posing by one of the two dozen plus vintage Austen Healey sports cars. They were there as the owner's club were having a day out at Highclere.