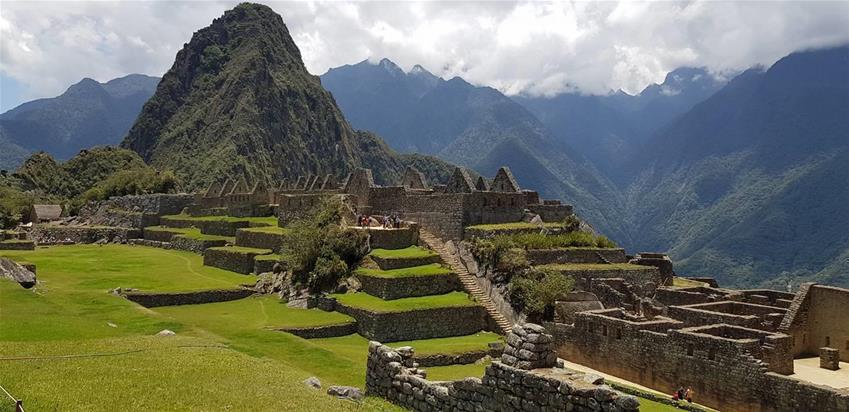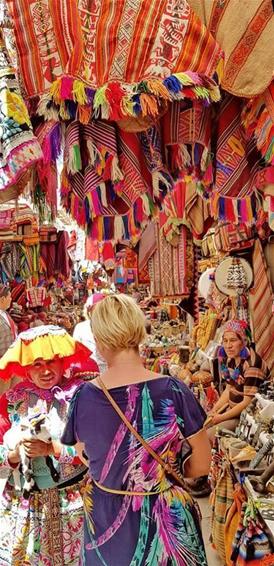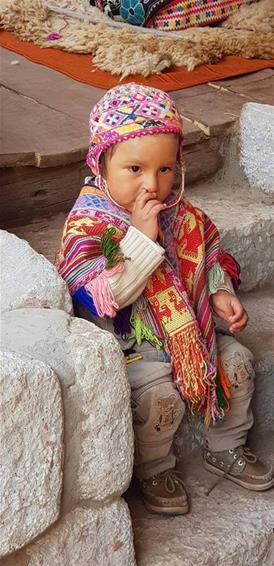 I was extremely lucky in October to tick of yet another huge thing off my bucket list - Peru and Machu Picchu! Machu Picchu did not fail to impress me and Peru itself opened my eyes that the country has more than just one attraction! Peru is such an amazing country to visit full of diversity, culture and interesting history.
Exodus Travel was our host on this incredible 12-night Travel Counsellors exclusive tour of Peru. Exodus as a tour company I would highly recommend, extremely professional, well organised and our tour guide Bruce was so knowledgeable and took such great care of us all.
Flying direct from London with British Airways, our adventure started in the city of Lima. Kennedy square was within walking distance from our hotel and this is a great area to eat out at night. Lima is worth at least a couple of nights stay as part of a trip to Peru and the city has some great sights to explore and all on the coastline. Modern shopping mixed with colonial architecture, walk along the seafront while watching all the parasailing off the cliffs. You can even find a statue of the illusive Paddington bear on the promenade! While exploring the colonial side of Lima we included a visit to the Monastery of San Francisco, a seventeenth-century complex that houses some wonderful mosaics and paintings, as well as the catacombs which run under the church.
The tour started and ended in Lima. We went down the coast to Paracas for an excursion to the Ballestas Islands then to see the Nazca Lines, which were fascinating and like much of the history of Peru no one is entirely certain how or why they are there. Onto Arequipa, Puno and Lake Titicaca, over to Cusco, Sacred Valley and train up to Machu Picchu for a day trip and back to Cusco before flying back to Lima. It was a busy itinerary but gave a great overview of this interesting country.
My personal highlights included the following;
• Touring a Pisco distillery to see the process of the traditional Peruvian Pisco drink Pisco sours has been a fav tipple of mine for a long time so it was great have some at the source! A tasting of the various flavours they can produce and purchasing a couple of bottles to bring home! • Having lunch at the Huaccachina Oasis overlooking the lake. I was not expecting desert dunes and an oasis in the middle of Peru, so this was an unexpected highlight for me • Our full day boat tour of Lake Titicaca where we went out and hiked on Taquile Island and then spent time with one of the small communities of the 17 Uros-Tintos Floating Islands. We were given a traditional welcome before learning how they build their reed islands and boats and their way of life before being invited in to their homes. How they lived was just such an experience and so different to the way of life I know. • Machu Picchu, yes of course it was going to be a highlight! Just incredible to see and no surprise why it brings in around a million visitors a year. We did not have time to hike the Inca trail and had the comfortable journey by train and then bus journey up to the site itself. The train journey was fabulous amazing scenery and excellent standard in either first or economy class. The area introduced eucalyptus trees from Australia around the early 1900's and the gum trees are everywhere. I felt very at home reminded me of being back in Victoria Australia!
My tips for travelling to Peru:
• Eating out was inexpensive and excellent quality. I could not bring myself to try the guinea pig on offer but did enjoy the Alpaca and my personal favourite were the empanadas! Quite happy to return and drink a Pisco sour and empanada! • To help with altitude sickness coca tea is readily available at most hotels. I drank it every day and enjoyed it with fresh mint. You can also chew on the coca leaves and the many coca products available including cookies, toffees, mints etc. • Have lots of small coins, one sol gets a toilet visit and bring your own extra toilet paper. • Be well covered up and use insect repellent when visiting Machu Picchu. • Take your time when arriving in a high-altitude area such as Puno – if you can take a day to adjust before going on any big hikes it would be ideal and remember to just walk slow and consistently sip water. • Don't worry about packing any jumpers, hats, gloves etc – there are great markets everywhere with fantastic alpaca knitted items at low prices – you will want to pick up a few bits and pieces so ensure you have space in your case!
I look forward to returning in the future. The dry season and the best times to travel to Peru is from May to October, making a great trip for my children during their school holidays. I would love to further explore this country and see the Amazon and walk the Inca Trail.