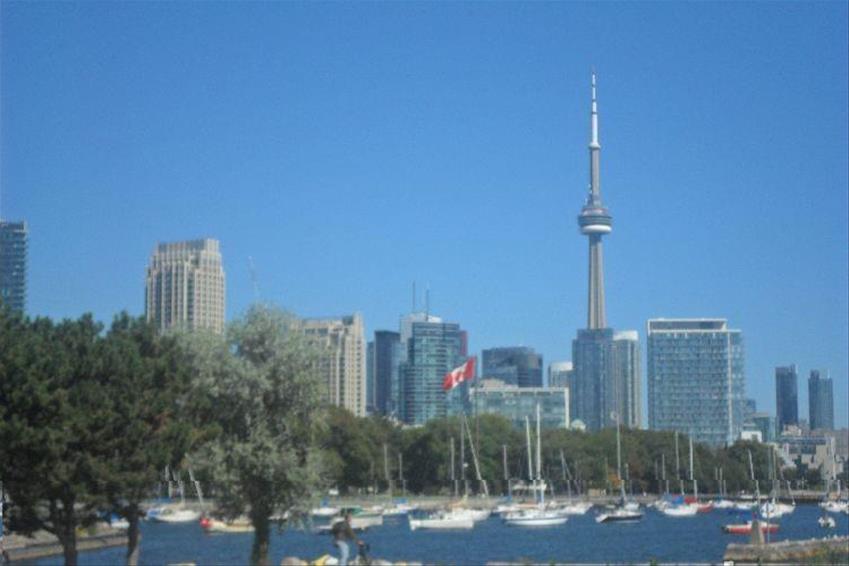 After completing the training to become a Canada Specialist I was lucky to be able to join a Fam Trip to Canada in September 2011. We were split into groups of six people each of which went to a different area of Canada and I was allocated to Montreal and Quebec. We flew out of Heathrow and had an extremely comfortable flight with Air Canada into Montreal.
Our first night on Canadian soil was spent at the luxurious five Star Fairmont Queen Elizabeth Hotel. The next day was spent getting to know the city and we found a great way to do this - by bike! Too soon we had to leave Montreal, and we headed for the great outdoors. The next night was spent at Auberge de la Montagne Coupee. This Country Inn has a reputation for great food, which I can vouch for and has an incredibly peaceful location.
Suitably refreshed we continued next day into the neighbouring Maurice region. Stopping en route to visit a Bison Farm and enjoy lunch at a micro-brewery, we arrived at the stunning Auberge du Lac a L'eau Claire. Set on 15 lakes amidst forest this luxury property has so much to offer. We took All Terrain Vehicles for a spin around the lake and went out to spot bear and beavers. The next day we were on the move again to historic Quebec. This picture postcard walled city is full of history. We visited the impressive Montmorency Falls and had a fascinating visit to a hotel and community of the First Nation people before sampling the Quebec nightlife.
Our final day in the French speaking Quebec region saw us touring the city with a local guide before catching a flight down to Toronto. All the various groups met up at the Holiday Inn Downtown. We all went down to Niagara Falls where we took the famous Maid of the Mist Cruise before the real highlight - a helicopter ride over the Falls. We then went on to one of the many vineyards at Niagara on the Lake for lunch and a little bit of sampling.
The day was rounded off by a meal at the Revolving restaurant at the top of the CN Tower. For our final day each group gave a Presentation to the others outlining the attractions they had seen. It was obvious everyone was agreed that Canada was a fabulous place to visit. I had never been to the French speaking Eastern Canada but I can honestly say – it's Magnifique!!